Achieve customer experience excellence
As Cognizant's Adobe center of excellence, our approach combines data and insights, experience-driven commerce, and content and customer journeys at scale to pioneer solutions, unlocking next-generation capabilities for businesses to thrive and lead in their market. Leveraging cutting-edge Adobe Cloud technology, we work with clients to build systems that help them deliver personalized experiences to customers at every point in their journey.
With a decade-long track record, we help our clients transform their vision into reality.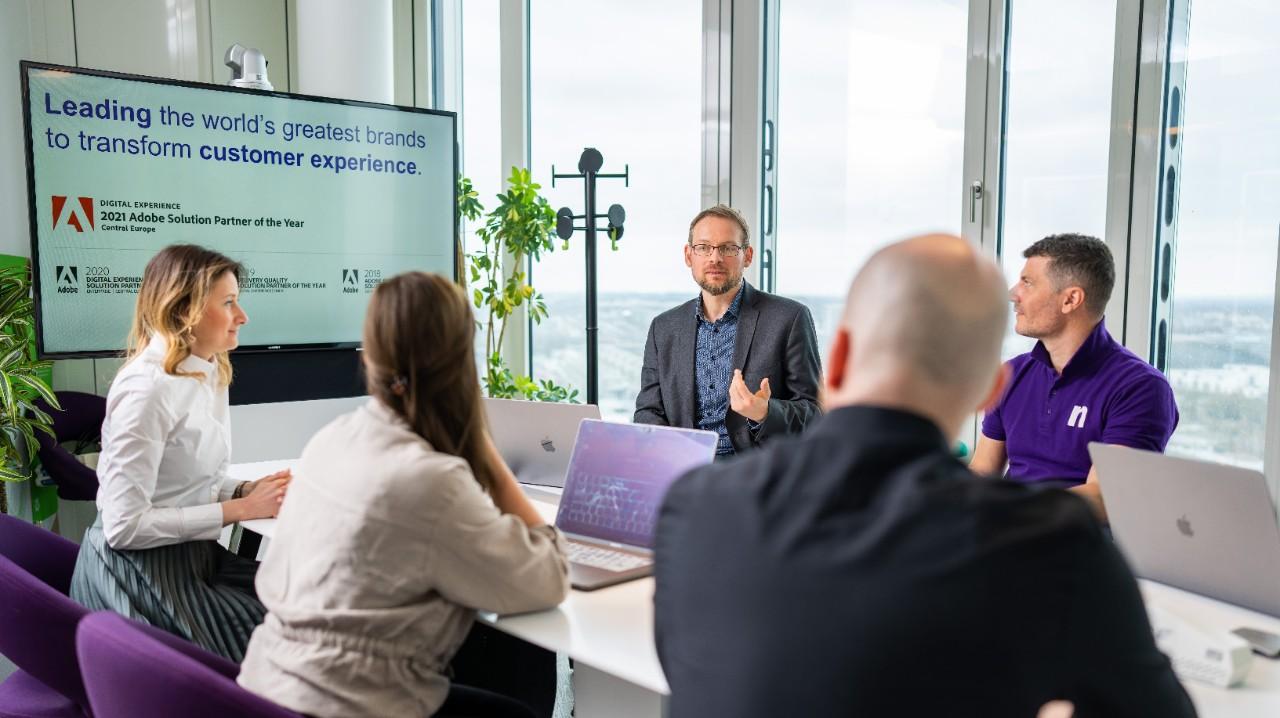 Our Offerings
Adapted to each organization's needs, our unique approach harnesses data-driven strategy and real-time insights to empower brands in achieving customer experience excellence and succeeding in this digital era.
Ready to achieve customer experience excellence?
Partner to the world's leading brands