Enabling services
Future-proof your experience solution by shaping, developing, and operating applications and services that evolve with your organization and customers.
How are organizations bringing strategy, architecture, and execution together to create a lasting competitive advantage?
Creating experience solutions that stand the test of time goes beyond developing a polished end product. Every step in between, every interaction and consideration, contributes to building meaningful relationships with your customers and partners and ensuring that your services are fully aligned and integrated to deliver business value.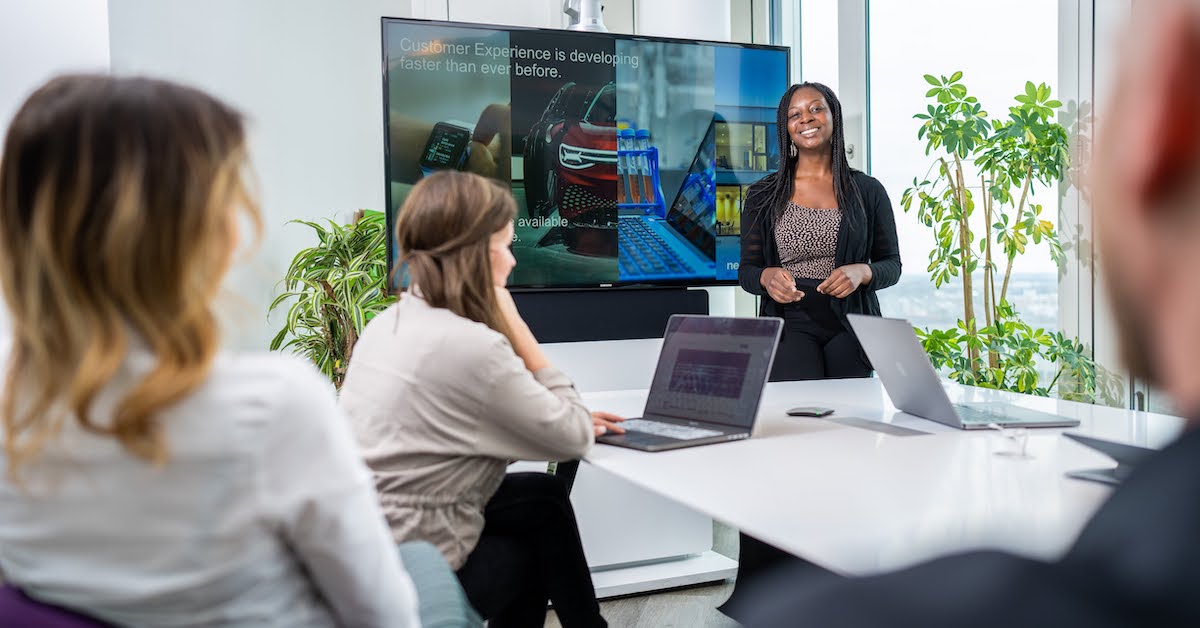 How are teams managing change while holding innovation and customer-centricity as core principles?
At Cognizant Netcentric, we work with our proven CX Excellence Framework, producing solutions that are based on customer and employer needs to create significant business value. We work with organizations end-to-end from strategy to execution to develop experience solutions that scale with their business over time, accelerating their transformation with an innovation mindset.
Create an experience solution that evolves with your organization and customers.
Here's where we can help:
Ready to bring strategy, architecture and execution together for success?