Transform Your Organization
New ways of designing, validating, governing, and delivering products and services require transformations that are driven by customer experience.
Does Your Organization Need Bernstein?
Transformations can have a major impact on every aspect of an organization, from employees and customers to hierarchy and processes. It is vital that everything goes smoothly to ensure the best possible results. You can tell if your organization needs Bernstein if one or more of the following apply:
You feel that you may have underestimated the complexity of the transformation process
You are uncertain how to start your transformation
Your transformation impacts both employees and customers at scale
Your organization lacks a common vision and understanding of the entire transformation, from today to the desired future
You need a cost-effective approach that adapts to your organization and accelerates your transformation
This article is the first one from the Bernstein Series. You can find the complete collection here.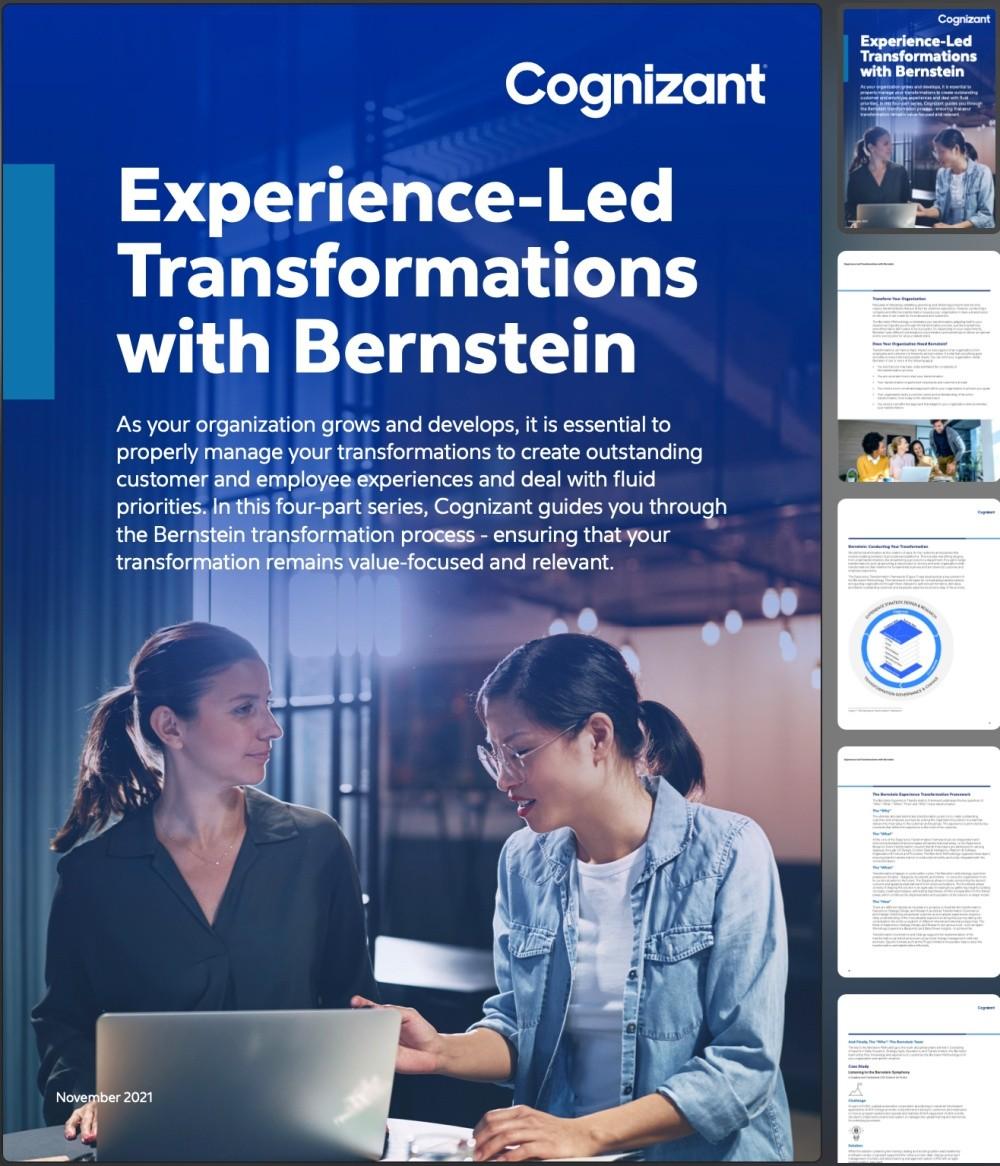 Get in touch today to discover how we can help you.