Experience-Led Transformations with Bernstein
Transform your organization with our experience transformation methodology
New ways of designing, validating, governing, and delivering products and services require transformations that are driven by customer experience. However, conducting a complete and effective transformation requires your organization to have a shared vision on the value it can create for its employees and customers.
The Bernstein Methodology orchestrates your transformation, adapting itself to your situation as it guides you through the transformation process.
Just like a symphony, everything has to fall in place to be successful. So, depending on your requirements, Bernstein uses different combinations of accelerators and workshops to deliver an optimal end-to-end solution for all your stakeholders.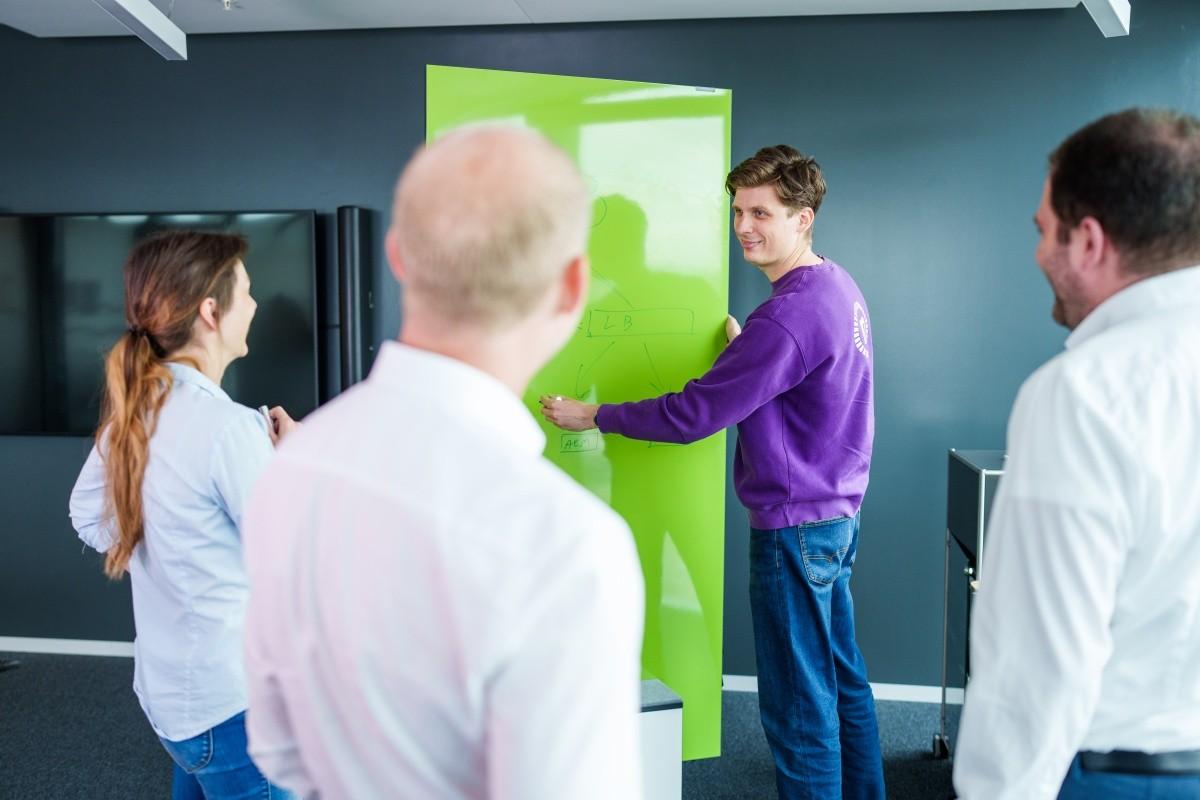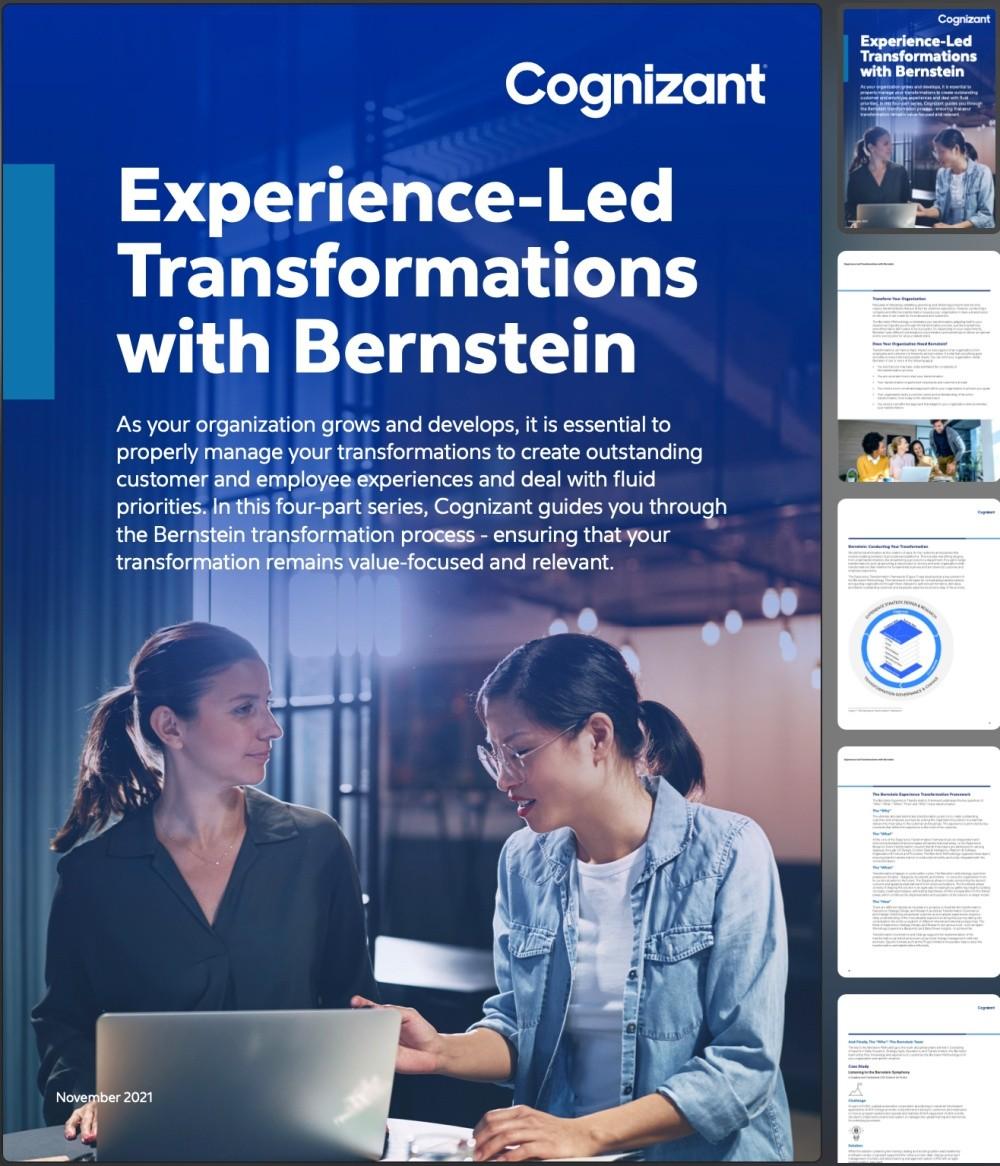 Part 1: Discover how the Bernstein Methodology can transform your organization.
As your organization grows and develops, it is essential to properly manage your transformations to create outstanding customer and employee experiences and deal with fluid priorities. In this four-part series, Cognizant guides you through the Bernstein transformation process - ensuring that your transformation remains value-focused and relevant.
Does Your Organization Need Bernstein?
Get in touch today to discover how we can help you.