Orchestrating Experience-Led Transformations
Accelerating Transformation With the Bernstein Symphony
Does Your Organization Need Bernstein?
The Bernstein Methodology acts as the conductor, guiding your organization through the transformation process. By combining the Bernstein formats, the approach adapts itself to the needs of your organization to ensure optimal results.
This is the final part of a four-part series on orchestrating experience-led transformations with Bernstein. In part one we looked at how the Bernstein Experience Transformation Framework facilitates your transformation, followed by exploring the Bernstein formats in parts two and three. Now, we are looking at how DAV used Bernstein to facilitate its transformation.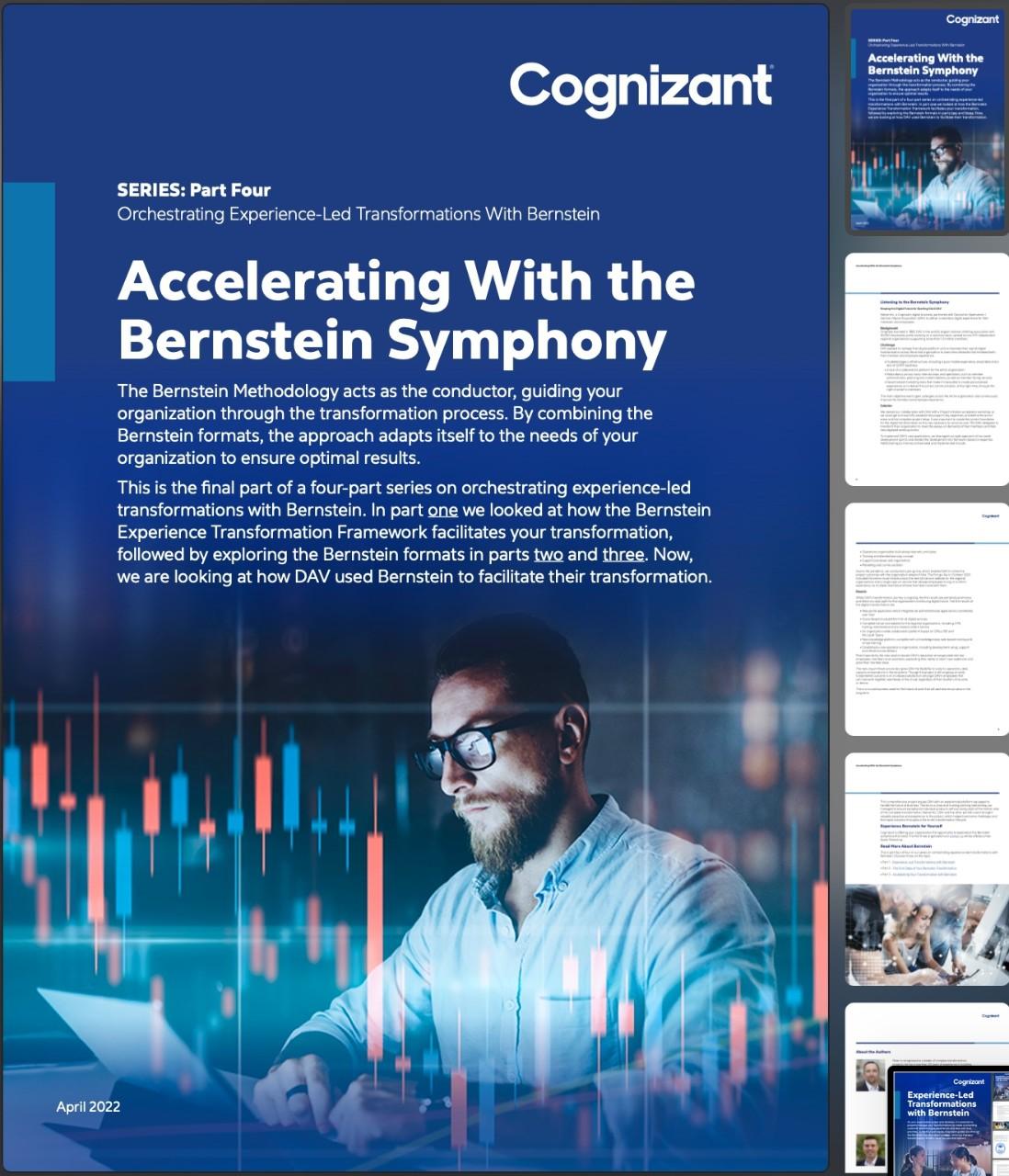 Get in touch today to discover how we can help you.