Your Transformation Journey
The Bernstein Methodology helps your organization find the right path forward, avoiding potential pitfalls that might derail your transformation.
Does Your Organization Need Bernstein?
This is part two of a four-part series on orchestrating experience-led transformations with Bernstein. In part one, we looked at the Bernstein Experience Transformation Framework and how it facilitates your transformation. Now we're looking at spark workshops and accelerator project format solutions before turning to project initiation accelerator workshops and blueprinting workshops in part three.
Bernstein utilizes proven formats at different stages to accelerate the tempo of your transformation. By generating clear, relevant, and tangible results, these formats quickly align your stakeholders to the opportunity, define the project scope, demonstrate how an integrated transformation could work, manage transformational complexity, set priorities, and plan future steps. Furthermore, this approach will be paced at the correct cadence for your organization, enabling you to ensure your stakeholders remain invested in the transformation.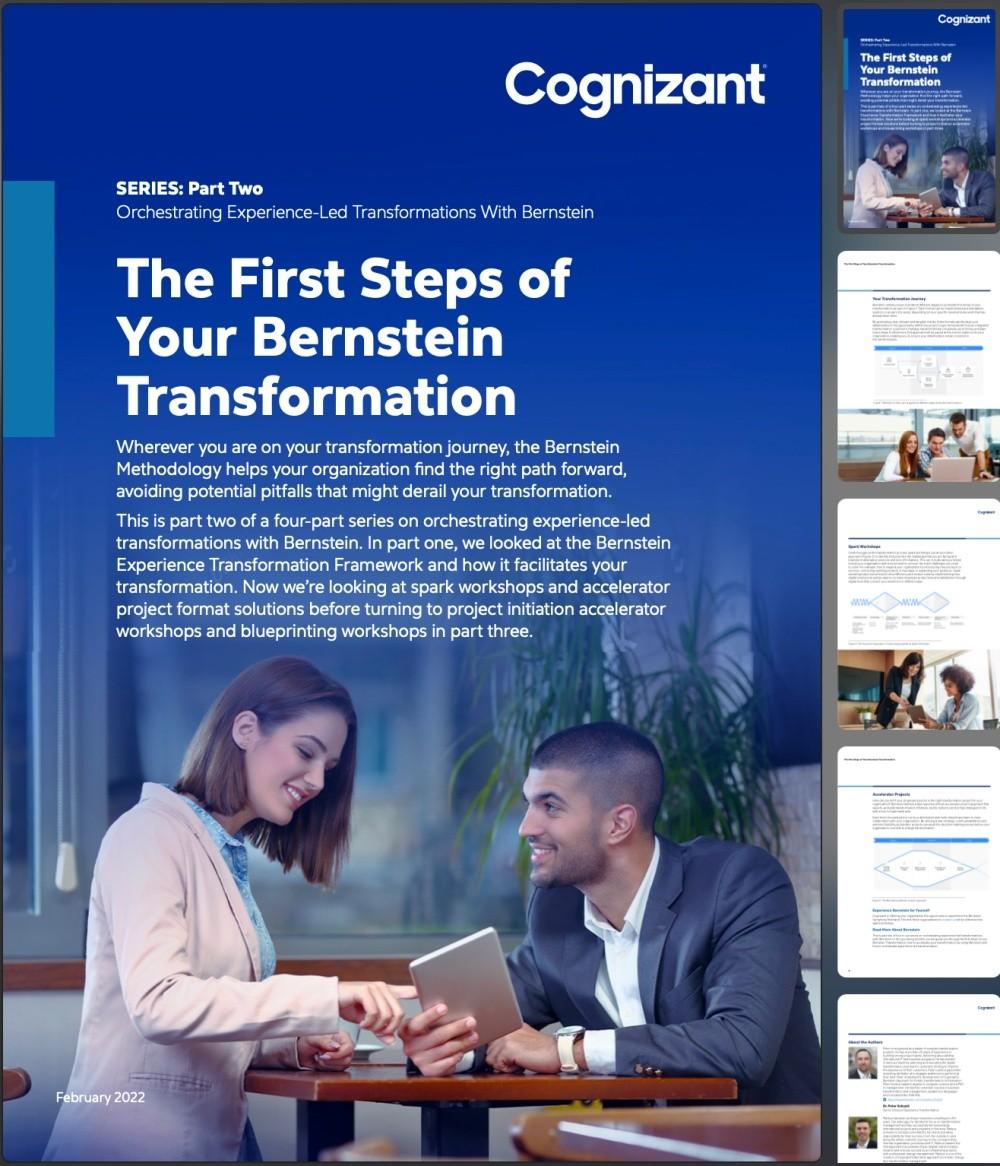 Get in touch today to discover how we can help you.