How to master delivering content at scale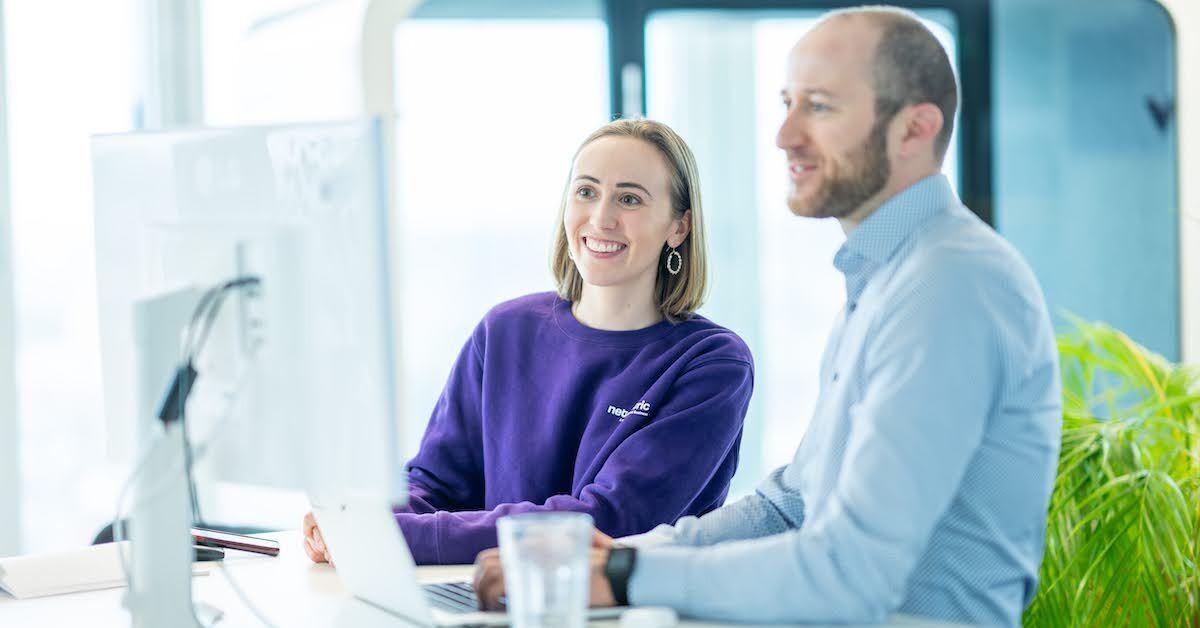 Multinational enterprises face a huge challenge: delivering relevant content on an international scale that is both consistent and localized.
Many brands have mastered content delivery within a limited number of regions. They have architected a cross-channel experience, achieved rapid time-to-market and streamlined their asset management so they can locate, connect and reuse pre-approved assets in real-time to their users.
Now imagine that process on a global scale, with audiences across the globe in different timezones, with different languages, currencies, cultural preferences, buyer patterns, expectations, device and channel preferences.
The leap to content at scale can be a 'make or break' moment for brands. They have to prepare for more traffic than ever before, work with millions of assets, and often create multiple content offerings, for multiple user segments in multiple markets simultaneously.
However, mastering that leap will provide the foundation for lasting experience excellence on a global scale. The building blocks needed are: a robust content management platform, an asset management solution, optimizing content and marketing workflows, implementing good platform governance and leveraging personalized search. With each building block, brands build the foundation for lasting experience excellence on a global scale. Ultimately, the greatest challenge can become a brand's greatest asset in today's experience-first landscape.
The localization challenge: why content at scale matters
Data shows that French users migrate to another brand primarily because of product-related issues, whereas German users are more likely to change loyalties due to customer experience or brand values, even if they love the product. 48% of Japanese customers are alienated by culturally-negligent content whilst 49% of Chinese consumers would be put off by a lack of customer testimonials from their market.
This means localizing offers, language, UX and experiences to reflect those specific regional priorities is crucial to establishing trust in those areas.
That's against the backdrop of the need for a consistent global brand offering. Customers want to move between channels, countries and strands of a business and receive a harmonized brand experience, whether that's in the language used, their home currency, the visual branding, or customer support on offer. They also want their data to travel with them, so they can access their account instantly from a mobile insurance app in New York one day and a physical store in London the next.
In fact, leading brands believe greater consistency in their branding and content would increase their revenues by 33%. As a result, 60% of organizations are shifting towards more centralized marketing functions to try to achieve more unified experiences across their markets and channels.
The building blocks of content at scale
Alongside a localized content strategy, brands must put in place the platforms, solutions, processes and governance to unify their experiences across markets. By putting in place these essential building blocks, they can establish a consistent and clear tone of voice, offering and message, regardless of region, channel, product or audience.
A modern content management platform for content delivery
A robust, cloud-native content management platform is fundamental when it comes to achieving content at scale and accessing its true value. This foundational infrastructure, alongside a brand's DAM, is essential for streamlining the management of millions of assets and ensuring content can be delivered simultaneously to multiple channels in multiple markets with reduced complexity.
With an expert CMS implementation, brands can increase customer engagement through delightful experiences, reduce time to market for new experiences, and reach more customers right away.
To access full ROI on your solution and build the capability to deliver content at scale, the right CMS will go above and beyond traditional content management functionality and offer additional tools to optimize right across the content ecosystem. Platforms like AEMaaCS offer more than just content management. It includes Assets, a centralized digital asset management system to streamline collaboration on key assets, and Forms, an end-to-end digital onboarding platform to improve user interactions.
Streamlined asset management for consistency and speed
In today's content-first digital ecosystem, marketers are accustomed to working with millions of assets in order to localize experiences according to market, region, and customer segments. Often the same asset will be adapted, translated or reused thousands of times in parallel for particular audiences in particular markets. This can require a sizeable investment of time, resource and energy, so it's important to build the capacity to automate, streamline and cut complexity wherever possible.
By combining scalability, AI, automation and a number of efficiency-minded integrations, marketers can unlock a suite of business benefits from increased revenue due to optimized and consistent experiences, to faster time to market due to improved workflows and collaboration.
A toolbox and mindset for cultural change in marketing workflow management
Customer-focussed marketers often forget to look within, and any team is only as strong as its
internal governance. In fact, an Adobe survey found that cultural change is the number one barrier to agile transformation in mainstream business, and a third of marketers cite workflow issues as the main issue holding their organization back from achieving its content strategy.
Many innovative and forward-thinking organizations are still heavily reliant on outdated software for their marketing operations, such as spreadsheets and individual documents. Teams and processes are often still heavily siloed into use cases, regions, and touchpoints, which prevents marketers from getting an overarching view of the customer journey.
Software like Adobe Workfront can provide a toolbox for leveling up internal operations and reducing friction when it comes to international collaboration. However, to excel at delivering content at scale, that toolbox needs to be backed up with a profound cultural commitment to break down divisions, streamline content creation and delivery, and cut cost and time-to-market with a future-proof operating model. Brands need to action this commitment alongside an ongoing automation programme, and constant employee upskilling.
Platform governance for sustained performance
Governance can apply to digital workspaces as well as personal ones. When it comes to a content platform, overwritten changes, duplicated code, and undocumented modifications can lead to unpredictable results, erratic performance and ultimately an inconsistent end-user experience.
Therefore, establishing a consistent framework for best practice within a content platform is key, especially when balancing subsidiary marketers and multiple regions operating within one platform. This means avoiding duplication, ensuring all change activities are coordinated, avoiding competing implementations of similar functions and components, and generally cultivating a well-managed content platform.
Establishing positive governance of both people and the platforms they use is a crucial element of mastering the content at scale challenge - especially when working with subteams when local agility must be balanced against consistency. Delivering millions of assets on a global scale, with simultaneous personalization and localization, simply isn't possible without the robust workflows and processes to underpin marketing operations.
Personalized search experiences
This is where the support phase comes in. This phase is all about making sure we credit our users more than we debit them. If we see that debt building up, we take action to put them back in a good place.
One of the simplest ways to do this is purely through communication. This doesn't mean firing off blanket emails about new features or pushing for them to upgrade their products or plans, but ensuring that every interaction you have with them feels relevant and personalized.
Communication beyond onboarding should take into account as many user actions (data signals) as possible, and always aim to offer the user more value.
Is there something they haven't implemented or done yet that could add value to their previous purchase experience? Let them know, and give them clear signposts about the benefits of doing it. Haven't seen them log in in a while? Drop them an email or notification to see if everything is OK, or if they need help with anything specifically. These things create credit.
Enabling personalization at scale
By establishing these building blocks, brands are paving the way for greater and more effective personalization. In fact, mastering content at scale is a prerequisite for personalization. It's the foundation every brand relies upon on the road towards customer experience excellence.
78% of customers are more likely to return to brands after personalized interactions and top marketers reporting a 73% increase in visitor engagement after enacting real-time personalization. CMOs and CIOs recognize the power of personalization.
However, if it's all about the individual, continuing to hyper-personalize when there are millions, if not billions, of users to reach can prove challenging. Research shows 85% of marketing leaders' scope has expanded in the last five years. Whether that's into new regions, new markets or new channels, the customer pool is widening and diversifying.
A digital partner to level up your content at scale
Brands need to go global and go personal at the same time. Successfully delivering content on a global scale is an existential challenge for multinationals in the experience age. But addressing the complexity will equip brands with the toolset to meet the expectations of digital-first customers all around the world.
The content at scale puzzle can be solved by piecing together sophisticated asset management, a positive search experience, streamlined and efficient platform governance, strong workflows, and a robust content management platform.
Bringing together these building blocks within agile content delivery adds value by expanding reach to new audiences and markets, reducing time-to-market for content and experiences, and ultimately increasing user engagement. This means brands can expand without compromise.
Cognizant Netcentric has partnered with multinational enterprises to architect scalable content initiatives that achieve personalization and consistency on a global scale. Discover our offerings to explore how we can help your brand scale and flex your content to inspire customer loyalty across markets.