Future-proofing your digital ecosystem with cloud-based architecture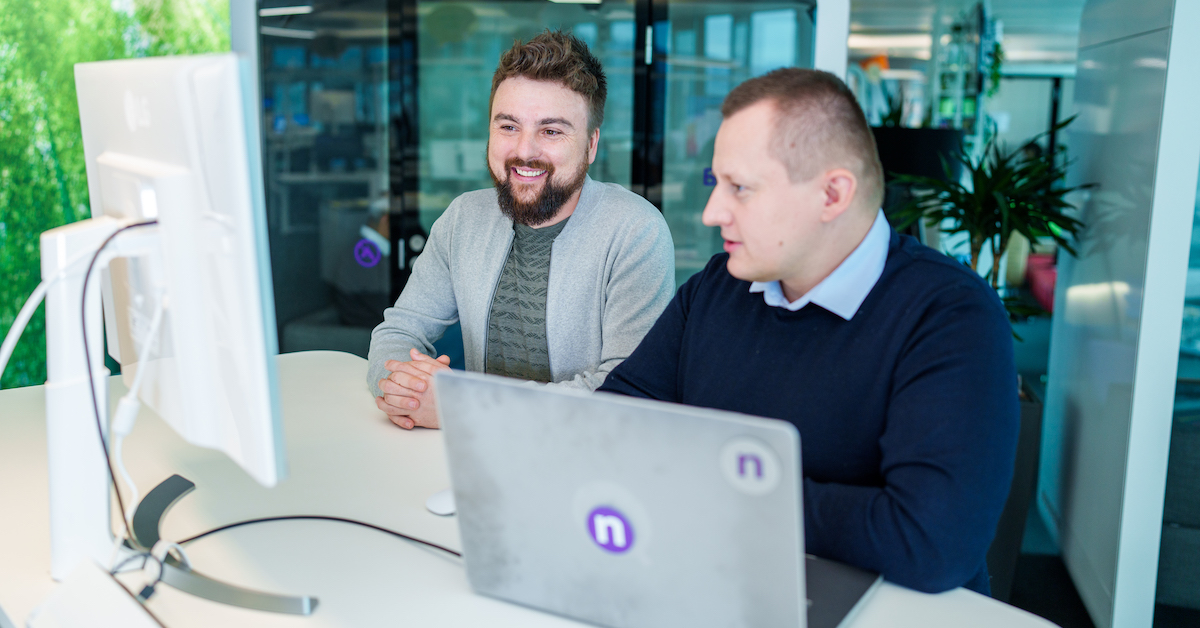 Businesses today need to be more agile than ever, not only in bringing their products to market, but in their ability to continuously adapt their sales, pricing, supply chain, and marketing strategy – all in real-time. This is why modernizing your core infrastructure is essential, particularly for established businesses that are competing against digital-native companies.
As the digital landscape continues to evolve, enterprises with aging technology systems are finding them increasingly cumbersome and limiting. When an organization's core business logic and revenue-earning services are housed in legacy platforms, it hinders its ability to evolve and transform with the rest of the tech world.
Leveraging a cloud-based platform like the Adobe Experience Cloud helps centralize your digital operations and resources into one platform. This is the key to creating and managing digital experiences at scale and improving collaboration between marketing and IT teams. Most importantly, it's a way for your business to build a robust foundation that is also flexible to adapt to a fast-evolving market by future-proofing your systems.
Our guide below will give you an overview of transitioning to cloud-native architecture, and the full potential of Adobe Experience Cloud's customer experience capabilities. The foundation of this is AEMaaCS (Adobe Experience Manager as a Cloud Service). Introduced at the end of 2019, this tool is reshaping the CMS landscape, making cloud-based Content Management Systems the new standard.
So, how should a business tackle this journey of transformation?
When it comes to transitioning to cloud-based architecture, we can generally separate businesses into two stages of readiness:
Stage 1: Migrating your existing infrastructure to the cloud
The first step is to transition your existing digital platform to the cloud, which is what we call the 'lift and shift'. This moves your organization away from relying on dedicated servers and hardware and toward public cloud infrastructure that is endlessly scalable. It also builds the technical capabilities for your business to leverage premier cloud-native solutions in the next stage of cloud readiness, so you can access the full potential of AEMaaCS to build personalized, content-driven experiences at scale.
Cloud migrations involve a number of moving pieces and considerations around security and costs but are well worth the investment in the long term. The best approach and sequencing will depend on a number of factors and may look different for each organization.
For example, it's usually best to take an application-led approach to cloud migration, which is a more holistic solution that considers dependencies, utilization patterns, business criticality, and security requirements. But if your IT ecosystem is largely SaaS-based, then you can opt for an infra-led approach, moving your infrastructure to the cloud for quicker results.
A recent example: Cloud readiness, step by step
Recently, we worked with a leading automotive manufacturer to migrate their legacy platform and architecture to the cloud. The new community platform allows them to engage more deeply with their customers and audience, with tools to manage and optimize branded community experiences.
In technical terms, we set up their AEM platform to run on AWS (Amazon Web Services), using Terraform to build the infrastructure as code to puppet and manage everything. We also rebuilt AEM Communities, a product that was at the end of its lifecycle, using AWS-based services.
As part of the platform, we also built in a cloud-based activity stream for editorial and user-generated content through a progressive mobile web app, and an AWS-based video transcoding and streaming solution integrated with AEM's Digital Asset Management on the back end. The personalization and recommendation engine is centralized on the back end for all channels and uses analytics and content data to generate recommendations in real-time.
Having completed this initial stage, we're now working with this client to enter the next stage of cloud readiness, adapting their architecture and ecosystem to become cloud-native using Adobe technology.
Stage 2: Transitioning to cloud-native architecture and services
The next step beyond using cloud services is to move to cloud-native implementations like AEMaaCS, meaning we're using SaaS and IaaS – software as a service and infrastructure as a service. In this stage, organizations need to invest in architecture to fully leverage AEMaaCS. Luckily, Adobe offers an arsenal of tools to support the transition to a cloud-native setup.
What are the benefits of using cloud-native architecture?
Typically, content management systems are installed and run onsite. But by using a cloud-native system like AEMaaCS, your business enjoys reduced costs and complexity, and in turn, increased flexibility and agility in developing personalized content at scale.
Cloud agility – AEMaaCS optimizes production with security and auto-upgrades, which significantly minimizes downtime, minimizes security threats, and streamlines productivity with auto-deployments.
Innovation velocity – With cloud-native AEM, your business can optimize marketing and development workflows across the entire content lifecycle, enabling you to iterate quickly and accelerate time to market.
Optimized ROI and stability – By leveraging automation and monitoring capabilities, AEMaaCS allows your team to minimize downtime and outages, freeing your team up to focus on high-level creative and strategic work.
AEMaaCS is a robust platform that goes beyond offering a content management system (which is actually Sites). AEM includes other key tools to optimize your marketing and content ecosystem, like Assets, a centralized digital asset management system to organize your digital ecosystem, and Forms, an end-to-end digital onboarding platform that can help take your customer interactions to the next level.
With these key services offered through the cloud, your business has access to an automatically updated, scalable, and secure platform that can help drive your operations. You can also employ a cloud provider like AWS or Azure to run and host other microservices to deliver an immersive experience.
For more information about AEM as a cloud service, check out these actionable insights, or our deep dive into the benefits of using AEMaaCS.
Future-proof your customer experience
Today, leading brands are building their digital marketing strategies around a more holistic understanding of customers in order to deliver on their brand promises. Investing in 360 user profiles, improving the user experience end-to-end, and personalized customer journeys are all part of delivering personalized experience at scale. To do so, brands need to have the right infrastructure in place.
In the past, businesses would move directly to basic cloud infrastructure, which would require investing in the right resources to manage it correctly. But today, brands are jumping ahead to cloud services to keep up with customer expectations and build experiences quickly and dynamically. Adopting Adobe's full suite of cloud services is the goal of marketing and IT departments, but it's a step-by-step process.
There are pros and cons to both the 'lift and shift' strategy and investing more deeply in cloud-native architecture. Adapting your overall architecture based on microservices, APIs, and headless SaaS benefits your strategy in the long run. Moving away from back-end to front-end integrations allows for more rapid innovation, testing, and optimization. This way, we can build foundational software ecosystems that are flexible, open, and future-proof. This isn't a new concept – but with the Adobe suite, we can implement this today with ease.
For example, Adobe's App Builder offers out-of-the-box capabilities to build cloud-native applications and a variety of APIs that extend AEM's functionality. Their knowledge base on headless capabilities and tutorials is robust. It's never been easier to build dynamic, personalized customer experiences across channels, segments, and platforms – at scale. Adobe Experience Cloud makes this strategy accessible to businesses in varying industries and stages of digital maturity.
Cognizant Netcentric is here to help
As your digital partner, Cognizant Netcentric can help your team unify marketing, sales, and technology to bring about holistic digital change. With a diverse team of experts who excel at crafting solutions using cutting-edge technology, we're here to build the experience solution that works for your needs.
No matter where you are in your cloud journey, Cognizant Netcentric can help you take your digital strategy to the next level and closer to delivering relevant, personalized customer experiences at scale.