Why you should be leveraging the power of AEM as a Cloud Service now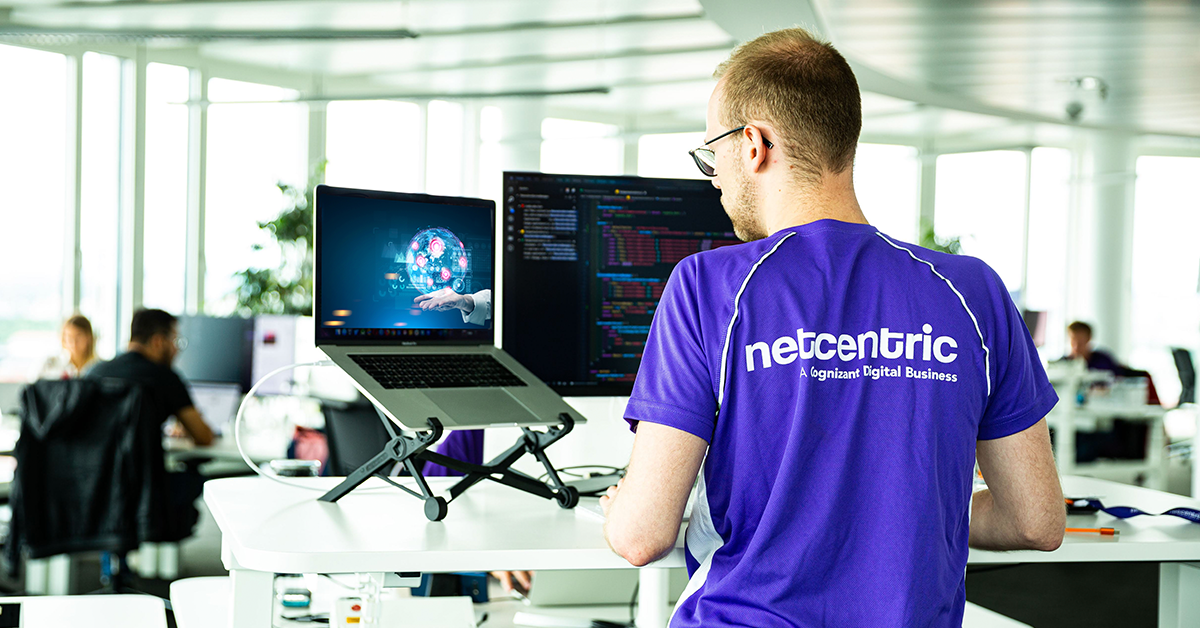 With the launch of AEM as a Cloud Service, Adobe's next-generation cloud solution for experience management, businesses are being handed the power to create, manage and deliver more campaigns, digital assets and experiences faster than ever before.
Specifically designed to accelerate the delivery of superior personalized experiences throughout customer journeys via modernized software deployment, it's essential that enterprises begin leveraging the benefits of this new cutting-edge Cloud-native solution to establish themselves as key players on the digital stage.
By introducing fundamental changes to existing AEM architecture, Adobe has removed the constraints placed on businesses by outdated models, allowing you to create innovative customer experiences with more flexibility and efficiency.
Unlocking the power of cloud-native AEM should be at the forefront of your digital strategy going forward and here's why.
What are the main benefits of AEM as a Cloud Service?
The capacity of this cloud-native solution to supercharge workflows and automatically keep up to date with the ever-changing IT landscape offers several benefits for enterprises. Namely: increased agility, innovation velocity and cost-reduction.
1. The transformative power of Cloud agility
With AEM as a Cloud Service, CIOs no longer have to worry about calculating downtime for the latest releases. Enterprises can benefit from reduced ownership as AEM as a Cloud Service's optimizes production processes with best-practice security and auto-upgrades. The cutting-edge production environment is configured to maintain consistency with both industry and Adobe standard practices and controls at all times. Thanks to the SaaS-like agility of Cloud-native features, enterprises can:
Significantly minimize downtime with frictionless software updates. This means the latest AEM releases will happen nightly, automatically being tested against your code base and updated in the background without disrupting business operations.
Minimize the risk of security threats with best-in-class automatic security coverage. As living in the cloud always raises questions about security, AEM as a Cloud Service deploys best-in-class security updates which adhere to both industry and Adobe standards and happen automatically overnight.
Ensure high performance for both content creators and customers at all times with reactive auto-scaling. This Cloud-native feature intelligently detects the need for additional capacity and brings it online. Clustered Authors for easy scaling Publishers are also enabled.
Streamline productivity with auto-deployments. The purpose-built CI/CD pipeline rapidly promotes code changes and eliminates manual or custom processes. CI/CD pipeline intelligence can also be used to guide developers in the optimization of release cycles, with centralized and integrated best practices checks via Sonar and Selenium.
2. Increased innovation velocity
With AEM as a Cloud Service, your brand can optimize marketing & development workflows for the entire content lifecycle, increasing the ease with which cutting-edge experiences can be created on the fly. By leveraging Cloud-native AEM now, brands can benefit from:
Faster time to value: AEM as a Cloud Service provides you with the power to create and implement AI-driven personalized experiences across any channel, device or app quicker than ever before.
Advanced customization options: AEM as a Cloud Service provides true cloudification and unification of the product landscape by offering all the Adobe features built-in. The stacks are fully customizable and built for your brand's purpose. Features can simply be switched on and off, eliminating the need for large-scale integration projects.
Building and iterating new ideas without disruptions: auto-provisioning changes are deployed automatically and can be easily merged into the production environment.
Accelerated time to market: AEM as a Cloud Service comes with built-in code quality gates based on enterprise-tested best practices so businesses can benefit from significantly improved code quality. Additional quality checks are also carried out based on success-driven best practices.
Automated adaptation of content for different channels: Teams can work simultaneously on multiple assets for all channels, saving valuable time on project management and device optimization. Brands can also focus on creating content that will resonate with key audiences and their preferences by using built-in Adobe Sensei capabilities, which offer data-driven insights, content discovery and dynamic composition of experiences.
3. Optimized and reduced costs
Fundamental changes in the AEM architecture result in more streamlined marketing operations and application development. By implementing AEM as a Cloud Service, enterprises can drive higher ROI and ultimately boost their business' value. Here's how:
It simplifies and automates tactical day-to-day activities, driving higher ROI on experiences by being personalization- and optimization-ready at all times.
It ensures reliability and contingency management by leveraging automatic backup and multimode disaster recovery models. Integrated redundancy and monitoring capabilities also offer robust protection against unpredictable cloud outages or disasters.
It reduces downtime deployments. With Cloud-native AEM, brands will experience minimal to no content freeze during scheduled maintenance.
It provides an interactive monitoring dashboard that allows for greater transparency, as businesses can view pertinent system metrics and SLA reports. AEM as Cloud Service also includes business metrics reporting and generates relevant insights to optimize impact.
A supercharged onboarding process delivers production-quality CMS and DAM environments in minutes. Thanks to its SaaS-like agility, brands can onboard and access the application faster than ever before. This allows them to go live with dynamic and personalized content and experiences significantly quicker than existing industry-standard time frames permit.
So, why should brands be implementing cutting-edge Cloud-native solutions right now?
When it comes to optimizing your digital strategy with cloud-based solutions, it's no longer a matter of if, but when. With superior customer experience now being a prerequisite for brands to compete on the digital stage, leveraging an industry-leading CX management solution with state-of-the-art Cloud capabilities is key to building a future-proof business.
With forward-thinking enterprises and CIOs incorporating the Cloud as a fundamental part of their digital strategies, the benefits of Cloud-native solutions become startlingly clear. By optimizing innovation cycles with AEM as a Cloud Service, brands can now maximize their actual business value while enjoying reduced ownership complexity. What's more, with fully customizable stacks and increased automation across scaling, deployments and security and software updates, you can create real-time personalized experiences using the most efficient production processes possible.
With companies leveraging the transformative capabilities of Cloudification and opting less frequently for on-premise, owned software, it's only a matter of time before Cloud-native, Software as a Service-style solutions take over.
Implementing AEM as a Cloud Service with a partner you can trust
When realizing your digital transformation journey, collaborating with a partner you can count on is essential. Netcentric is a digital service provider that optimizes customer experiences for the world's greatest brands by unlocking the full power of AEM as a Cloud Service. We support our clients through fully integrated partnerships, providing unrivaled expertise as an Adobe Global Alliance Partner. Through our close relationship with Adobe, we can access first-hand insights and ensure that AEM as a Cloud Service is a true success for your business.
Get in touch with our AEM experts today to begin your digital transformation with AEM as a Cloud Service.
Get in touch with our AEM experts today to begin your digital transformation with AEM as a Cloud Service.