Adobe's Next-Gen Composability (AEM Franklin): tested, implemented and approved by Adobe partner Cognizant Netcentric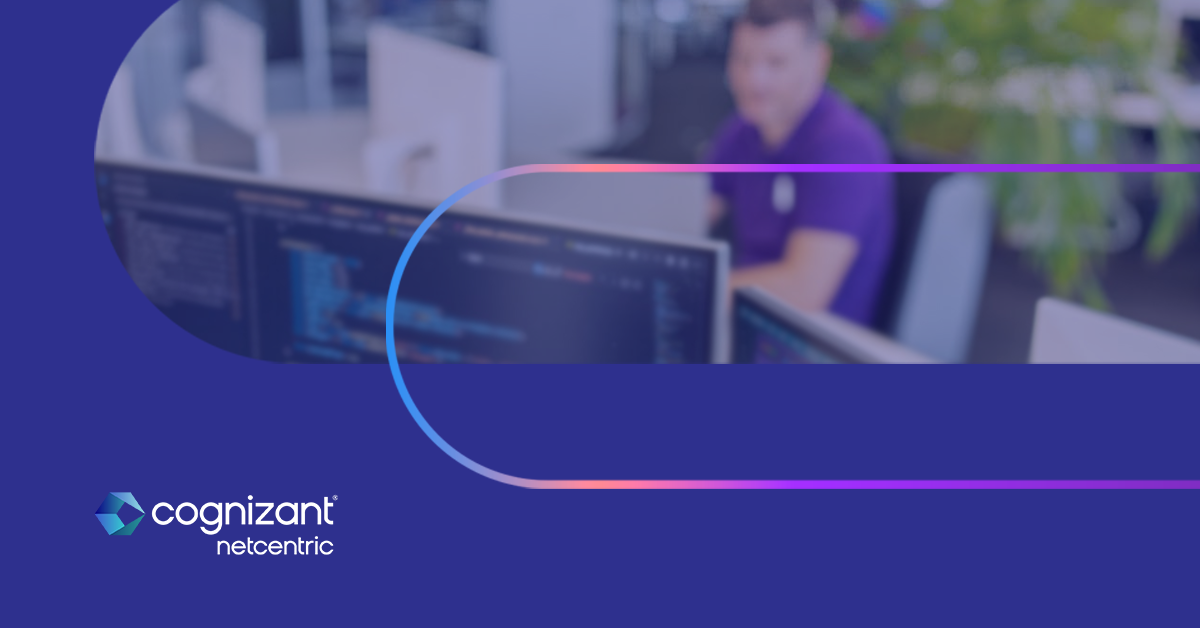 Next-Gen Composability – previously known as AEM Franklin, or Project Franklin – is Adobe's newest breakthrough in the marketing technology landscape related to content management. This is a powerful and innovative tool, and as the first Adobe partner to implement Next-Gen Composability, we have a lot of insights to share.
Update 03/23/2023: Next-Gen Composability, previously known as Adobe AEM Franklin or Project Franklin, was officially announced in March 2023 as a complementary feature, available within Adobe Experience Manager (AEM).
Content is the heart of a strong customer experience, and the leap to content at scale can be a make-or-break moment for brands. In recent years, we've worked with countless businesses at various points in their journey to migrate from using legacy systems to leveraging cloud marketing technology like Adobe Experience Manager (AEMaaCS).
We see businesses facing a lot of the same challenges with their content management systems and technologies, legacy or not:
Maintaining their brand integrity while balancing legacy and on-premises systems with geographically distributed teams and markets
Achieving seamless collaboration across teams and decision makers
Ensuring the speed and simplicity of content authoring and management without allocating disproportionate resources to editorial training and specialization
Achieving peak performance and SEO benchmarks
Gathering and turning data into actionable insights from their CMS quickly enough to respond to market trends and changing customer behavior
Today, leading brands are competing to offer the best digital experiences – and underpinning this is a complex ecosystem of content management, content authoring, and workflows. Right in this dynamic intersection is where Adobe's Next-Gen Composability comes in.
Introducing Adobe's Next-Gen Composability
Next-Gen Composability (or AEM Franklin as it's also known) is the newest web content management technology poised to make waves in the world of web development and content marketing. Next-Gen Composability has been built as the newest AEM feature, with cloud-native technology that takes the platform several truly innovative steps further than its predecessors.
Designed for ease of use, speed, and scalability, Next-Gen Composability streamlines the process of publishing content to the web, removing burdensome CMS interfaces. Teams are free from investing developer resources to learn and maintain a complex framework stack. Launching a site using Next-Gen Composability requires just standard HTML, CSS, and Javascript.
Having been involved in the early stages of the project, Cognizant Netcentric is now the first Adobe partner to implement Next-Gen Composability. Over the last few months, we've experienced firsthand what makes Adobe's Next-Gen Composability a trailblazer in marketing technology. That's why we can share these key benefits of Next-Gen Composability with you:
Key benefits of Next-Gen Composability
Publish content directly to the web in seconds using tools you already know and love.
Teams can create and edit content in your authoring tool of choice, like Microsoft Word/Excel, Google Docs/Sheets, and more authoring environments in the future. Next-Gen Composability can even integrate into your browser so you can preview and publish pages as you continue editing in a fluid and agile authoring experience.
Enjoy direct collaboration and version control, leveraging built-in functionality of Office365 and Google Suite products. No more copy-pasting from one system into another.
Simplify your digital asset management. Next-Gen Composability can work without a standalone Digital Asset Manager (DAM). Assets can be embedded directly or referenced by URL when a DAM solution such as AEM Assets is available.
Speed up web development. Focusing on well-known web standards and forgoing complex frameworks, Next-Gen Composability offers an extensive, styleable Block Collection.
Built for peak web performance. Next-Gen Composability implementations mandate a Google Lighthouse score of 100 on live pages by running a performance audit on each code change.
Deploy in a matter of seconds, with an extremely low learning curve and straightforward tools that minimize development time and streamline the path to going live.
Becoming the first Adobe partner to implement Next-Gen Composability
Implementing Adobe's Next-Gen Composability in a live production environment meant our experts joined up with the Adobe Enterprise Support team. They worked together to rewrite and migrate the netcentric.biz website from AEM 6.5 to Adobe Franklin (now known as Next-Gen Composability) in just 3 weeks.
Next-Gen Composability is focused on providing end-users fast performing experiences and brands stronger SEO scoring. Some notable performance improvements already include: the Next-Gen Composability-powered website gets a 100 Lighthouse score both on mobile and desktop devices. Server-response time has become twice as fast, compared to our previous CMS – and loading time has improved scoring an overall 1.5x improvement. All the key performance indicators now land in the green zone for the overwhelming majority of page views.
With state-of-the-art architecture, Adobe's Next-Gen Composability has catapulted us into the next generation of cloud content management, with a solution that has been designed around content authors, editors, designers, and marketers at the core. We're looking forward to helping other organizations leverage this powerful tool to take their content marketing and customer experience to the next level.
What Next-Gen Composability can do for you and how Cognizant Netcentric can help
Next-Gen Composability has the power to help brands meet customers where they are by radically streamlining the process of publishing content to the web, and making content velocity achievable at scale.
Cognizant Netcentric builds scalable Adobe Experience Cloud solutions that help brands engage with their customers and deliver digital experiences to elevate their business. Part of our offering includes working with organizations to unlock capacity by developing the platforms, centralization, and processes to manage an ever-increasing amount of assets and tailored content offerings to their audiences with cloud technologies.
Want to read more about Next-Generation Composability? Check out the next article in our series detailing how it reimagines content management for marketing teams.
Alternatively, talk to our experts today to learn how we can help you leverage Next-Gen Composability.