How to Build a Marketing Automation Operations team (Part 3 of 4)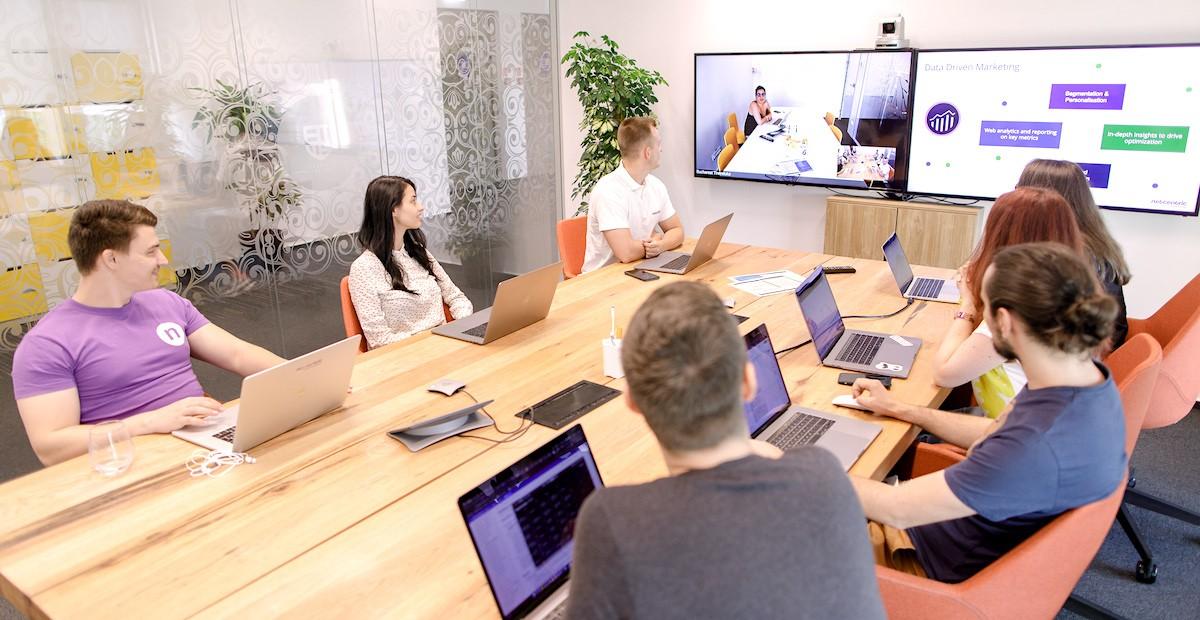 In part 1 and part 2 of this series, we illustrated an overview of the function that Marketing Automation Operations serves in a business and how to start structuring the roles within your team.
Marketing automation tools have been around since the early 90s and have steadily expanded their presence across all industries. As new integrations enable more sophisticated functionalities, the knowledge of how to leverage these tools is a constant learning journey, with additional novelties and challenges unique to each professional environment. As many would say, it's a matter of 'building the plane as we fly it'.
Becoming an expert in marketing automation tools takes experience and domain expertise and dedication to keeping up with the latest changes and trends in the market – especially new developments introduced by their integrations and development peers.
What role does Marketing Operations play in the evolution of an organization's marketing automation?
Empirical research shows us that companies change their marketing toolkits every few years. Usually, it's due to two reasons: 1) the organization has outgrown the initial tool, or 2) they required integrations or custom functionality that the tool could not support. As you can imagine, this is a laborious and costly process on everyone's part – from the market research and analysis required to craft a proposal to the work that goes into the solution architecture, business analysis, development, and testing efforts.
The Marketing Operations team is the end-user of the tool and plays a critical role in supporting the organization throughout this transition process. This is why it's crucial to involve them from the design and requirements phase from the beginning. To ensure that your team successfully adopts the new ecosystem, we also recommend you apply the Marketing Operations team in the following initiatives:
Education – Create awareness throughout the organization of the transition process and how the new ecosystem impacts each business unit's work.
Training – Develop virtual learning tools to help onboard the team onto the new toolkit.
Documentation – Create documentation to help support users post-training and serve as a constant reference.
Ongoing support – Assign a subject matter expert who has strong knowledge of the tool and its functionalities, be the first point of contact for end-users and help facilitate communication between the integration and development teams.
It's essential to take into consideration that larger organizations will face additional complexities. Their marketing automation needs will often become more specific, the roles more segregated, and the live solution will take longer to arrive at the Marketing Operations department. In smaller companies, the same person may oversee multiple functions, like planning and testing. However, in larger organizations where roles are more specialized, the teams in charge of operating the tool and launching cross-channel campaigns and lead management flows may only get their hands on the new workflow shortly before it goes live, with limited time to prepare to launch the first campaigns. Similarly, it's often the case that the specialists who raise the request for new functionalities may not see the final solution until it has passed the development and testing cycle and been released into the production environment.
What does this mean for your Marketing Operations team?
According to Gartner's 2020 Marketing Operations Survey, one of the top weaknesses hindering an organization's marketing team from delivering against their objectives is a lack of necessary skills to utilize their existing technology fully. We've experienced this to be especially true in developing new custom functionalities, modules, and integrations. This is why it's important to dedicate the same effort throughout the transition process to engage the Marketing Operations team and invest in research, education, training; it pays off in successful adoption and end-user satisfaction with the final solution.
In other words, for your organization to flourish with its newly developed tools and ecosystems, the Marketing Operations team should have a strong working relationship with the teams involved in planning, analysis, specification, development, testing, and deployment of the new solution. This Holacracy approach is what enables an entire team to adopt a custom solution successfully.
Learn more about how we help organizations with complex digital transformations.