How to Build a Marketing Automation Operations team (pt 2 of 4)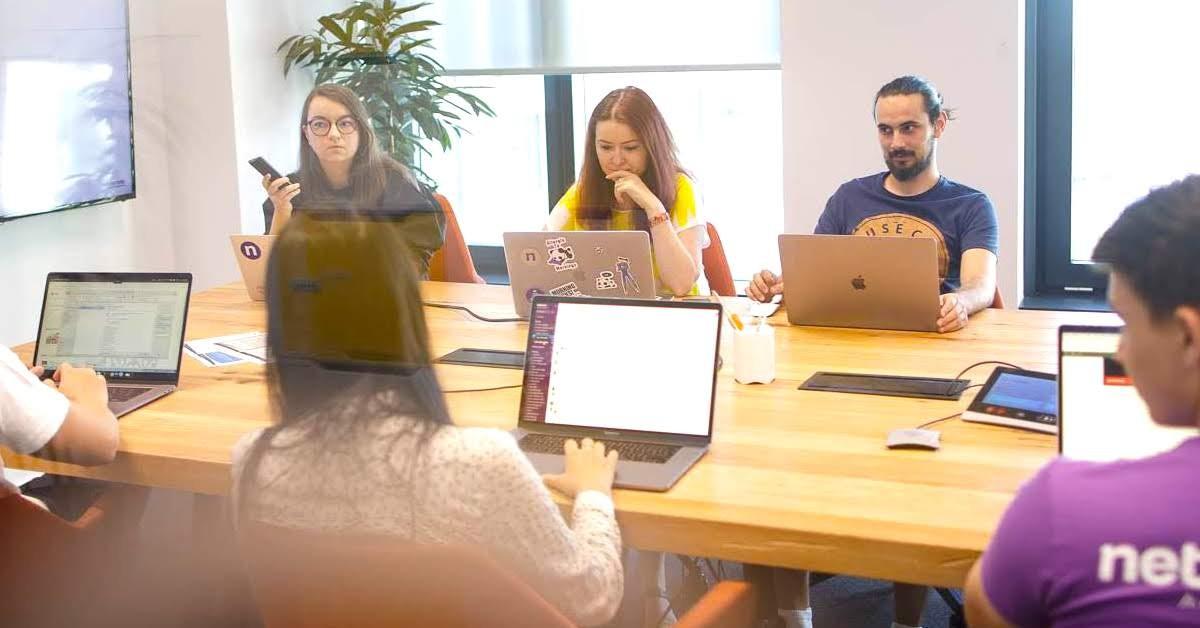 In part 1 of this series, we covered Marketing Automation Operations' function and considered it before building this capacity out within their team.
With 49% of teams working with a marketing operations leader, this is a function that is becoming increasingly specialized – organizations need to consider how to build out the right expertise within their team to succeed.
We recommend companies begin by evaluating their current needs and constraints to help define the required competencies and how best to optimize this within the organization. This will help determine which roles to hire, how they relate to existing roles, whether internal or external and how best to optimize your current organizational structure and existing expertise within the team.
Below is an example of how a global company might structure its Marketing Automation Operations team. Note that Marketing Automation Operations is a centralized function that serves multiple geographic locations and business units in this example. The dotted lines represent the most frequently connected roles.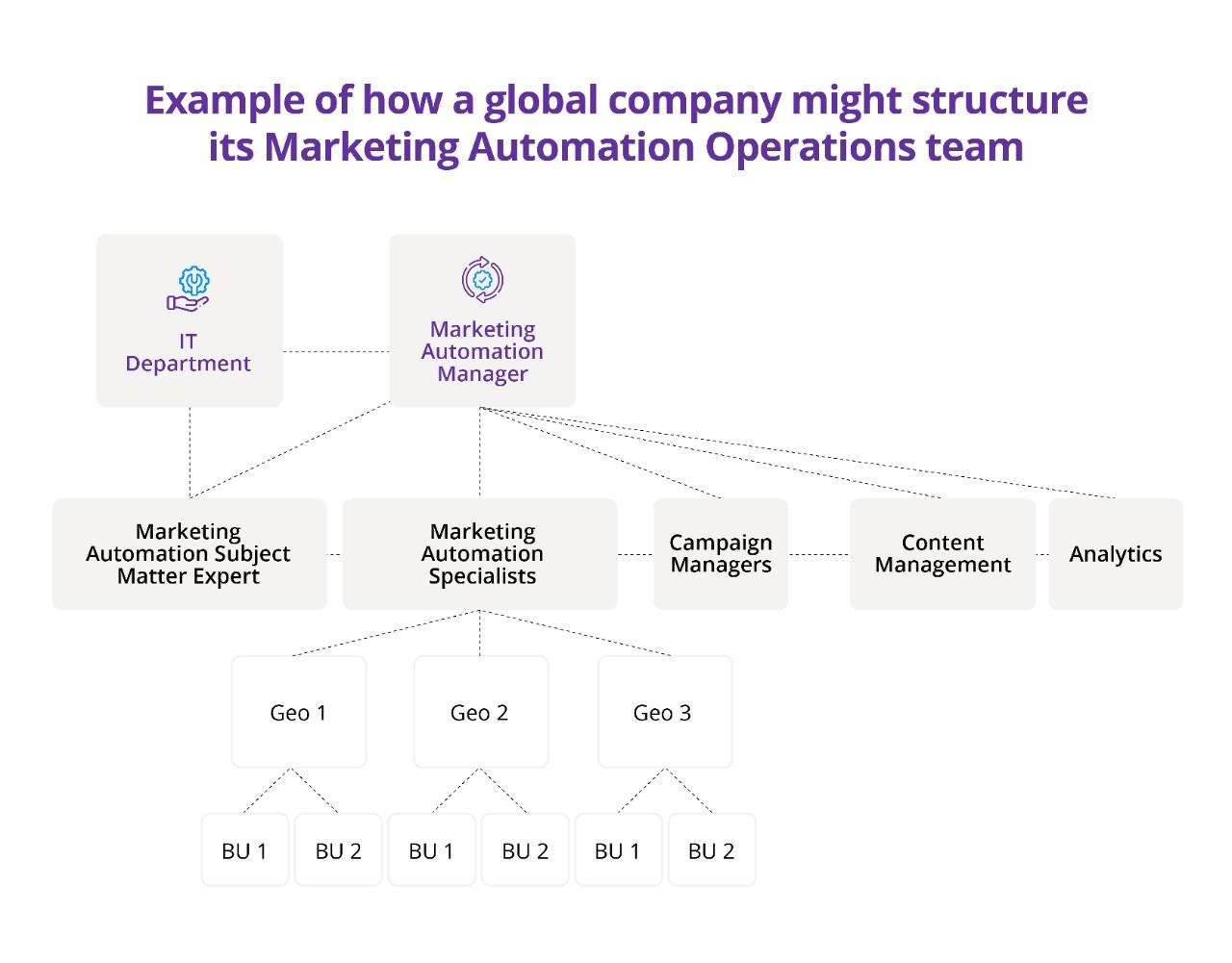 The most prominent key roles within Marketing Automation Operations teams include:
Marketing Automation Manager
The Marketing Automation Manager is responsible for helping the organization achieve its business objectives by leveraging the right marketing automation solutions used in key projects. Akin to a project manager, this person uses organizational and planning skills to ensure that various sub-projects within the marketing automation adoption are being delivered on time and within budget and collaborates closely with internal stakeholders to integrate new tools, manage budgets, and ensure a successful and integrated solution.
Marketing Automation Subject Matter Expert
The Marketing Automation Subject Matter Expert is the primary liaison between the solution manager and the marketing automation specialists within the team and between the marketing automation team and other departments. As the expert, they ensure the adoption, correct usage, and alignment of cross-functional services by leading the team in best practices and continuously evaluating and optimizing marketing automation systems to maximize the organization's ROI.
Marketing Automation Specialist
The Marketing Automation Specialist is the person owning the execution of individual campaigns. Based on the brief, they configure the personalization and segmentation of the audience, create the approval process and deliveries, and monitor the results regularly. In larger organizations, while Marketing Automation Managers and Subject Matter Experts are more centralized, global roles that lead on overall strategy and adoption, the Marketing Automation Specialists are the primary executors and may be localized to regional teams or specific products.
The Marketing Automation Operations team tends to work most closely with:
IT, who provides continuous tool support and application maintenance in the ongoing adoption and development of marketing automation solutions.
Campaign Managers, who act as the project manager for entire campaigns (this is more common at large organizations whose campaigns are large in scale)
Content Management Teams, who create and manage all creative content for web and email campaigns
Analytics, who collect, track, and generate reports on the performance of outbound and inbound marketing efforts, which includes marketing automation.
Equip your team with the right expertise
With industry-leading expertise and experience working with organizations with complex and varying needs, Netcentric can help you build the team you need to reap the benefits of automating your marketing operations.
Get in touch to learn more about how we can help your organization today.