Experience Solutions
Unlock the full potential of the Adobe Experience Cloud to build state-of-the-art digital marketing solutions. Our team of Adobe certified experts combine unmatched experience and highly specialised skills.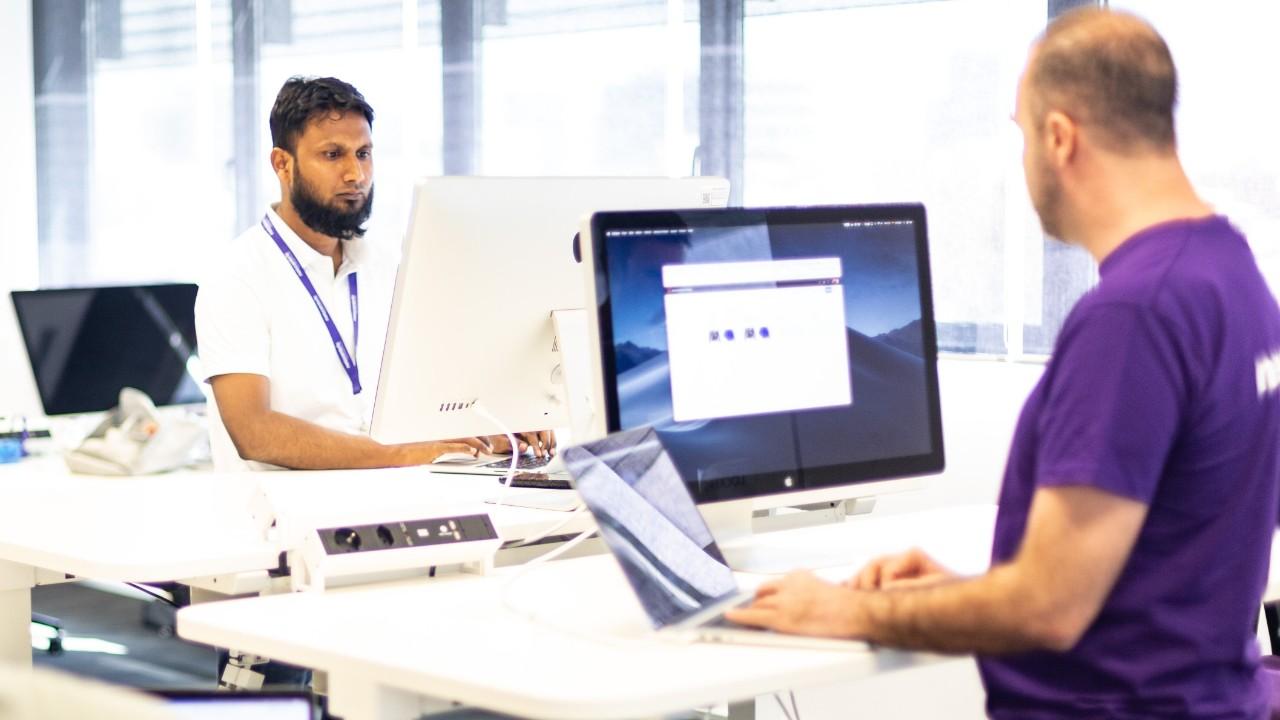 Project Management
Running large-scale experience development projects in an ever-changing environment can be challenging. To ensure quality in delivery, you need a sound approach to orchestrating onsite and offsite development teams.
Our project managers apply an agile and incremental development approach to rolling out releases and changes, delivering accurate results on time and within budget. They oversee the process of shaping, implementing and fine-tuning solutions, and ensure the smooth-running of your digital transformation no matter how complex it may be.
Requirements Engineering
The task of designing a future technology solution can be rather daunting as your organization transforms digitally to become even more customer-centric. It takes profound systems knowledge and marketing technology expertise to gain clarity on what is truly required, valid and feasible.
Our requirements engineers perform a thorough evaluation of your existing applications, making sense of every detail. With expertise in the Adobe Experience Cloud and an array of other applications, they translate their findings into comprehensive, feasible and prioritized specifications - a detailed blueprint that meets your business objective.
Solution Development
Bridging the gap between marketing and technology is key to maximizing your organization's digital performance. When designing a future-proof digital marketing solution, depth of expertise in marketing technology is needed to understand and integrate the mix of marketing and IT requirements.
Our software and systems engineers transform your specifications blueprint into best-in-class implementation and seamless integration of your technology. Adobe certified and with expertise in a wide array of applications, our engineers are able to unleash the full potential of the Adobe Experience Cloud, integrating applications to deliver bespoke and scalable solution architectures.
Quality Management
When it comes to delivering any project, the status quo is 'quality' project delivery. From initiation to delivery, it is important to maintain the consistency in quality throughout the project and implement corrective actions where needed.
Our quality engineers perform applications and systems health check throughout the software development lifecycle. They define the tools and processes for efficient testing - from code to functional to security - to ensure that deployments adhere to established standards.
Experience consulting & design
To create a sustainable and competitive advantage, you need a solid experience strategy that considers the entire spectrum of channels. Experience design can enhance the overall customer experience which has a significant impact on customer behavior and emotions.
Our UX consultants are proficient experts for the experience strategy and design. They introduce new insights, reframe challenges, and shape human-centered solutions across all channels. Through appealing and easily usable user interface and outstanding customer experiences you communicate effectively your brand values which increases brand awareness and customer loyalty and make you stand out against competitors.
What can we do for your business?