Stay ahead of the digital wave
Get insights on everything from touchpoints, the impact of Covid on enterprises and staying innovative, to what lies ahead in digital transformation.
About this webinar
As enterprises continue to navigate these uncertain times, one thing has become increasingly clear — staying agile is crucial. Here, as part of our Expert Talks series, Netcentric's leading consultant, Piotr, shares his insights on how businesses can stay ahead of the digital transformation wave in 2021.
Speaker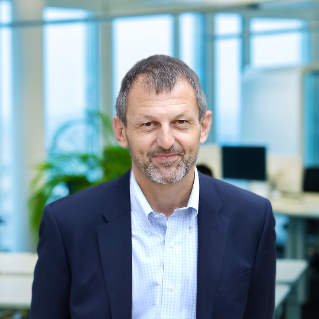 Piotr Zabiello
Head of Consulting
You will get unique insights on
Using real-time data to create unique customer experiences
Remaining agile
Delivering seamless customer journeys
Adopting a lean methodology to optimize workflows
Undergoing digital transformation with confidence
Register to access our on-demand webinar
https://engage-lon.marketo.com/?munchkinId=598-XRJ-385#/mktForm/341
More webinars
Grow your customer base using Adobe Campaign
We'll show you how to target your customers based on their expectations and decisions using the latest features of Adobe Campaign and how to achieve results in a smart way by using the latest features to target your customers based on their decisions.
Delivering a streamlined Adobe Experience Manager platform for Conrad Electronic
We partnered with Conrad Electronic on their digital transformation journey to shape its platform architecture towards an agile and modern e-commerce setup. Watch our Webinar now to find out how leveraging an AEM solution has helped the business to achieve its goals — powering enhanced user experiences and enabling digital growth.