Adobe's Edge Delivery Services: what you need to know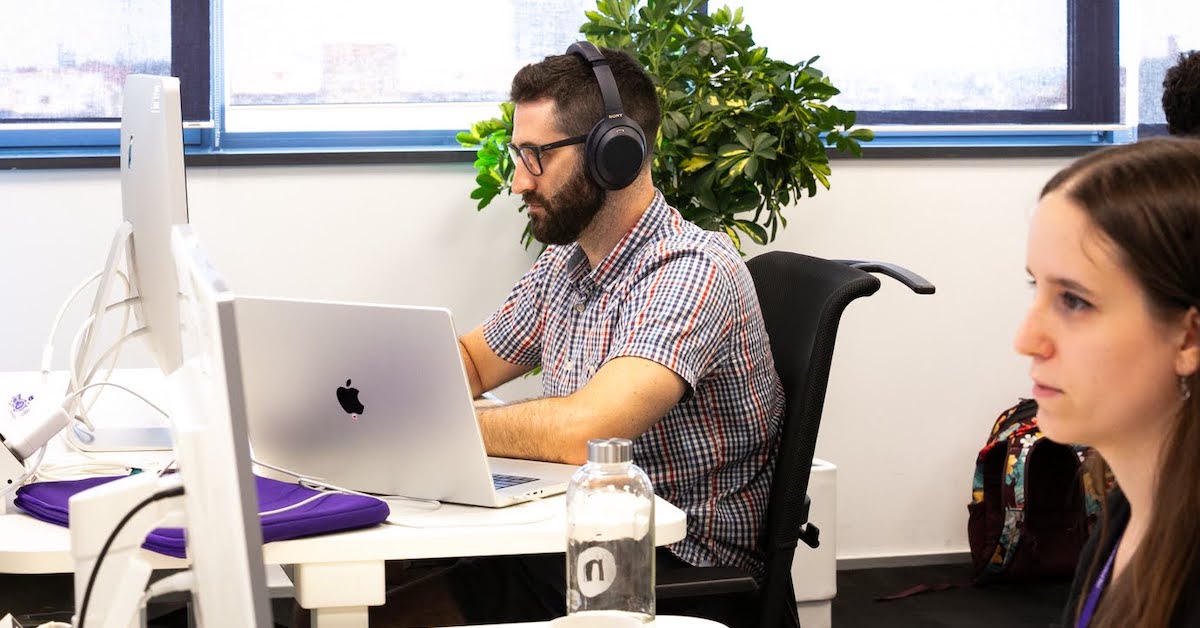 You may have heard of Adobe's AEM Franklin and Next-Gen Composability – now, Edge Delivery Services are here, and they're part of Adobe's reimagined AEM Sites. It's Adobe's evolved, ready-to-go content management system (CMS) that is revolutionizing content delivery and authoring.
Adobe reimagines AEM Sites with Edge Delivery Services and more
This solution is part of Adobe's mission to redefine content management technology, evolving it to the next level. By empowering marketers and developers with this new suite of services, Adobe is helping brands create compelling experiences for customers that deliver real business impact.
The new, reimagined AEM Sites and the capabilities unleashed by Edge Delivery Services truly deliver. We've seen the results firsthand with our own website and our recent success story with Volvo Trucks NA and Mack Trucks Inc.
Our expertise
Cognizant Netcentric has been active in this space since the beginning. Our experts contributed to the evolution of this exciting set of updates to AEM Sites, testing use cases, and giving feedback and ideas along the way. We gained practical knowledge of this suite of services when migrating our website, alongside the Adobe VIP team, to this new CMS technology in just 3 weeks during the fall of 2022. In fact, we're probably the implementation partner with the most experience in Edge Delivery Services – besides Adobe, of course. Since then, our team has been amassing experience with increasingly complex tests and real-world client scenarios through numerous demos, as well as a large-scale project. Through this work, this solution was put to the test.
So here's what we can tell you about Edge Delivery Services in October 2023:
1. Edge Delivery Services is ready and it's making waves.
After a year of piloting, learning, experimenting, and working with this service, it is more than ready for real-world projects. This solution has much to offer businesses that are looking to dramatically optimize their content performance for their customers, and content creation for authors. It presents companies with a prime opportunity to be ahead of the next big wave in digital marketing and benefit from a competitive edge.
With state-of-the-art collaborative tooling and performance optimization, Edge Delivery is being used not only for traditional content-focused projects like blogs and static sites but also in complex scenarios and e-commerce sites – everywhere where web performance is a crucial business factor.
2. Adobe's Edge Delivery Services is built to increase your time-to-market at the same time as you level up your site's performance.
We've covered the benefits of Edge Delivery's lean technical setup and how it benefits developers by making AEM development cloud-native. In short, when it comes to unlocking faster time-to-market, Edge Delivery's simplicity for web development and delivery, paired with the benefits of document-based authoring, enable speed. As for web performance, Edge Delivery Services' architecture is focused on Core Web Vitals, with its perfect Lighthouse score and built-in and out-of-the-box web performance features, ensuring real results.
With our recent work for Volvo Trucks North America and Mack Trucks Inc., we can verify it works. Volvo Trucks North America and Mack Trucks Inc. chose these latest features of AEM Sites as the right approach to achieve their business objectives of dramatically improving their time-to-market, web performance, and content workflows, while future-proofing their digital architecture.
Our learnings are clear: businesses haven't been able to unlock speed and performance like this until now. Here's a breakdown of what we've achieved so far:
In a mere 30 days, we helped the team at Volvo Trucks NA and Mack Trucks Inc. migrate a massive and complex site of over 600 pages to Sharepoint documents delivered by Edge Delivery Services.
Edge Delivery Services replaced a legacy CMS that previously required significant and costly development support over the years. With this new set-up, the current lean team is able to bring new features and business value to the site within hours, all the while minimizing overhead and costs.
Once live, Volvo Trucks NA and Mack Trucks Inc. saw incredible improvements in their web performance; their Lighthouse Score went from 60 to 100, which resulted in a huge overall improvement of business KPIs, including an 16x increase in search visibility.
Discover the Edge Delivery Services success story in this on-demand Adobe Summit breakout session recording with Joe Sailing, Digital Marketing Product Owner at Volvo Trucks NA and Mack Trucks Inc., and Cognizant Netcentric's Head of Consulting, Piotr Zabiello.
3. The roadmap for Edge Delivery Services by Adobe is packed with more integrations and flexibility, making it a competitive solution for large enterprises.
It's a new vision of how to develop, deliver, and manage content at scale for Adobe, with a focus on business impact. The following insights are just the beginning of what Adobe has planned in this space:
Edge Delivery Services leverages the full power of Microsoft Suite, Google Workspace, and Adobe Workfront, adding utility in translations, approval flows, and more.
The Universal Editor has already started bringing true WYSIWYG editing to headless backends. It will continuously evolve into a Swiss knife of content editing, no matter how many content sources or what frontend technology is used.
Edge Delivery Services are fully connected to classic AEM Sites' content creation via Content Fragments and even Experience Fragments, as well as existing WYSIWYG edited pages. This makes step-by-step migration easy, in addition to being a great option to define the most efficient content strategy.
The current version of Edge Delivery Services already has built-in experimentation. It's easy to use and natively integrated into the content management workflow. This will be further accelerated by edge-side decisioning via the Adobe Experience Platform (AEP) and Adobe Target (currently underway).
AEM Assets is fully connected and already available, enabling content authors to pull directly from their existing DAM with an Asset selector. This integration will be built upon, and extended to support content creation using AI with Firefly and Adobe Sensei.
Data collection for Adobe Analytics and AEP is there today but will be extended to give authors even better insights into how content performs and how it can be improved.
As ever, Adobe's products are not only to be seen as standalone solutions but rather as parts of a rich ecosystem that is continually evolving, bringing the most popular features into the roadmap and augmenting its utility and business value with integrations.
4. Edge Delivery Services can play a key role in your content supply chain solution
In today's digital-first landscape, businesses must meet the growing demand for content across multiple channels. Marketing teams across various industries are focusing on streamlining their content processes to enhance customer engagement and build lasting brand loyalty, ultimately boosting revenue. Efficient content management is a crucial component of modern marketing, offering the potential to optimize an organization's content lifecycle. That's where your organization's content supply chain solution comes in and where Adobe's unique approach with this CMS technology led them to develop document-based authoring, now part of AEM Sites and Edge Delivery Services.
What is Adobe's document-based authoring?
Document-based authoring makes content editing and publishing easy and accessible to a wider audience while empowering advanced authors and supporting valuable use cases. It enables teams to create, collaborate, and publish content directly from popular platforms such as Google Drive and Microsoft Sharepoint. This is a game-changer for organizations, dramatically streamlining content workflows between teams and making onboarding unnecessary. It's reimagining content management for marketers. By making content authoring document-based, extreme content velocity is at your fingertips.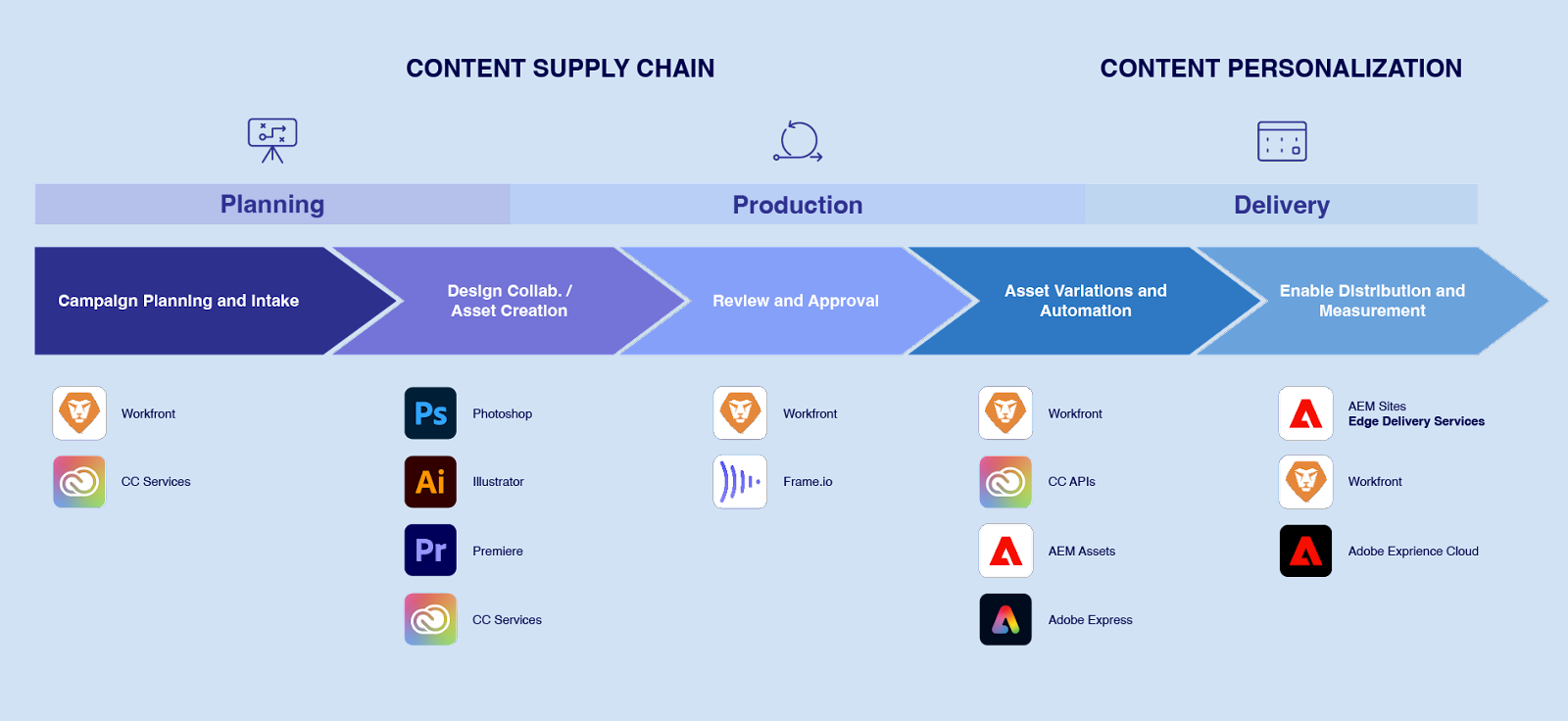 Your AEM environment is already the hub for your content supply chain solution, synergizing with Creative Cloud, Workfront, your DAM, and more. Edge Delivery Services and document-based authoring can give your brand that time-to-market, performance, and personalization edge that is vital in today's competitive customer experience race.
5. Personalization at scale is closer than ever.
When organizations streamline content workflow with document-based authoring, the reduced effort on content creation enables authors to put more focus on quality and personalization, like producing content variants for different target groups. Personalization is as easy as creating the individual content and content authors linking it to the pre-defined segment within the document.
Want to learn more about how Edge Delivery Services can revolutionize your content delivery and authoring workflows?