Adobe's AEM Franklin: understanding the differences and navigating support challenges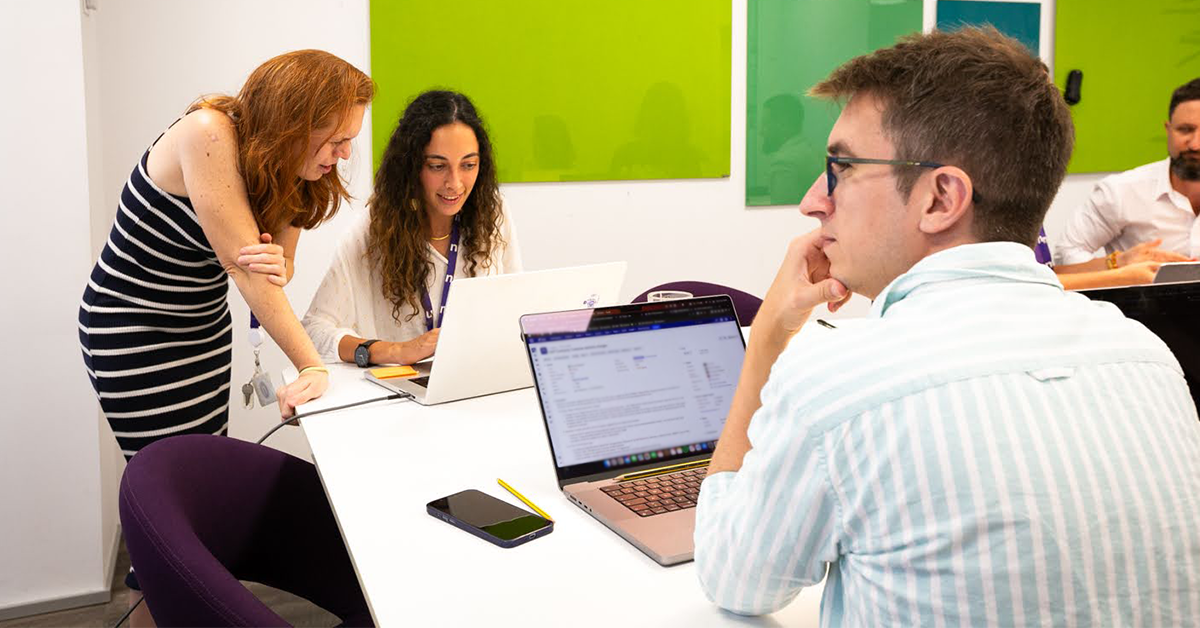 Authors: Stephan Becker and Alexandru Abager
Adobe Experience Manager (AEM) has long been the gold standard for digital experience management, enabling brands to create, manage, and deliver personalized digital experiences across different channels. With the evolution of AEM Sites to Adobe AEM Franklin, the game is changing in a big way. Franklin ushers in a new, more cloud-native approach to digital experience management. This approach allows for more flexibility, scalability, and robustness, as AEM Franklin utilizes the full potential of the cloud. All this doesn't only impact how AEM is used; it also introduces a significant paradigm shift in the realm of operations and support.
Let's dive into the specifics of how moving from AEM Sites to AEM Franklin affects operations and support due to its more cloud-native approach.
Understanding AEM Franklin
AEM, whether on premise, Adobe Managed or as a Cloud Service, has established itself as a leading enterprise-grade CMS with a wide range of functionalities. It empowers businesses to create and manage content, deliver personalized experiences, and optimize digital marketing efforts.
AEM Franklin (also known as Adobe Next-Generation Composability) on the other hand, is an evolved iteration of AEM designed with a completely new authoring experience, to deliver fast performance for the website but also development speed and time-to-market. Ease of access and ability to develop and create is one of the biggest savings, both in time and costs.
Enhanced features of AEM Franklin
AEM Franklin offers several notable enhancements that set it apart from AEM. These improvements are aimed at improving user experience, web performance, and overall efficiency.
Some of the key features include:
a) An intuitive user interface:. The whole concept is changed, using the known UIs like Word and Google docs along with the Chrome extension Sidekick to make the authoring easy and collaborative - as content production and management should be. Why waste time and resources training your content team in a new technology when you can benefit from existing and ubiquitous enterprise solutions they already use and know?
b) Enhanced Personalization Capabilities: Franklin offers advanced personalization features, enabling businesses to deliver highly targeted content to individual users based on their preferences and behavior. Integration with the Adobe Cloud (ex. Target, Analytics) can be used freely with Franklin.
c) Improved Performance and Scalability: Franklin leverages architectural changes and optimizations to deliver improved performance and scalability, allowing organizations to handle increased traffic and complex content requirements:
Web development is simpler and therefore faster for the team, freeing developers to tackle more complex tasks.
AEM Franklin is integrated with Google Lighthouse allowing real time performance ratings.
Content editing is faster because of the integration with Google and Sharepoint. With this, Franklin offers a faster time-to-market.
Impacts on infrastructure operations AEM vs AEM Franklin

The traditional AEM Sites, specifically on premise setups which are self managed or AMS setups, required constant attention to the infrastructure's stability, capacity planning, and disaster recovery. With AEM as a Cloud service a first step was taken towards a cloud-native setup. With AEM Franklin however, Adobe takes on even more of these responsibilities. As a result, organizations can now focus more on the content and experience delivery rather than infrastructure management. The reliance on Adobe's experts for operational tasks reduces the need for specialized in-house knowledge about server management and troubleshooting, thus changing the support landscape significantly.
Navigating support challenges for AEM Franklin
Transitioning to AEM Franklin may present some support challenges due to its newness and differences from the previous version. Some of the potential hurdles organizations may face include:
a) Plugin Compatibility: Most of the integrations are available, depending on the complexity of the integrations, additional code might need to be written. Franklin has no customisable backend, so for server side services, separate service setup would need to be created.
b) Community Support:.The current franklin projects are still reliant on Adobe for integration.Adobe direct contact with the engineering team through Slack as part of their VIP program. As Adobe Partners, at Cognizant Netcentric we were one of the first to migrate our site to AEM Franklin. We know the hurdles, because we had to go through them, come up with solutions, and document processes. We can't say it was easy, but we can proudly say we are able to support and help with Franklin transition & implementation.
c) Maintenance on Franklin is close to Zero, as no pipelines and deployments are needed. As soon as a branch is open, a new environment is created. Merged code will be available very fast.

d) Adobe now handles security updates and patches with AEM Franklin. This shift reduces the burden on the support team to ensure security compliance, as Adobe's security experts take care of it. This also reduces the potential vulnerabilities that could come from delayed or incorrectly applied patches.

e) AEM Franklin follows a continuous delivery model where Adobe applies updates, bug fixes, and feature enhancements as part of the service. This stands in contrast to the major upgrade cycles in AEM Sites, where teams often needed to conduct extensive regression testing and deployment planning. Now, the constant stream of improvements frees support teams from these cumbersome processes, allowing them to concentrate on more strategic activities.
f) Infrastructure Monitoring is not required because there is no infrastructure. Synthetic monitoring for the sites would still be required, to make sure the content is correctly delivered.
Empower your support teams
The shift to AEM Franklin empowers support teams to focus less on infrastructure and more on end-user support and training, content management, and improving digital experiences - effectively shifting focus and also reducing costs. Teams can now invest more energy into proactive initiatives such as exploring new AEM Franklin features or improving site performance, rather than reacting to infrastructure issues.
Leverage the power of AEM Franklin to deliver exceptional CX
AEM Franklin represents an evolution of the popular Adobe Experience Manager, offering enhanced features and capabilities to businesses seeking advanced digital experience management. By understanding the differences between AEM and AEM Franklin, and addressing the support challenges proactively, we can leverage the power of Franklin to deliver exceptional digital experiences.

The move away from hands-on infrastructure management towards a cloud-native approach represents not only an evolution of the platform but also a transformation of the operational model. This transition allows organizations to become more agile, focus more on improving the digital experiences they deliver, and empowers support teams to focus on strategic initiatives. The future of AEM operations and support, driven by the cloud-native nature of Adobe AEM Franklin, is certainly exciting and full of opportunities.
As certified Adobe experts, at Cognizant Netcentric, we can make your transition to AEM Franklin easier by helping with the implementation, providing support, and adapting your very own CDN setup. Continue the conversation with us!