The Netcentric Podcast: Diana Prodanciuc on how she blends careers, social engagement and hobbies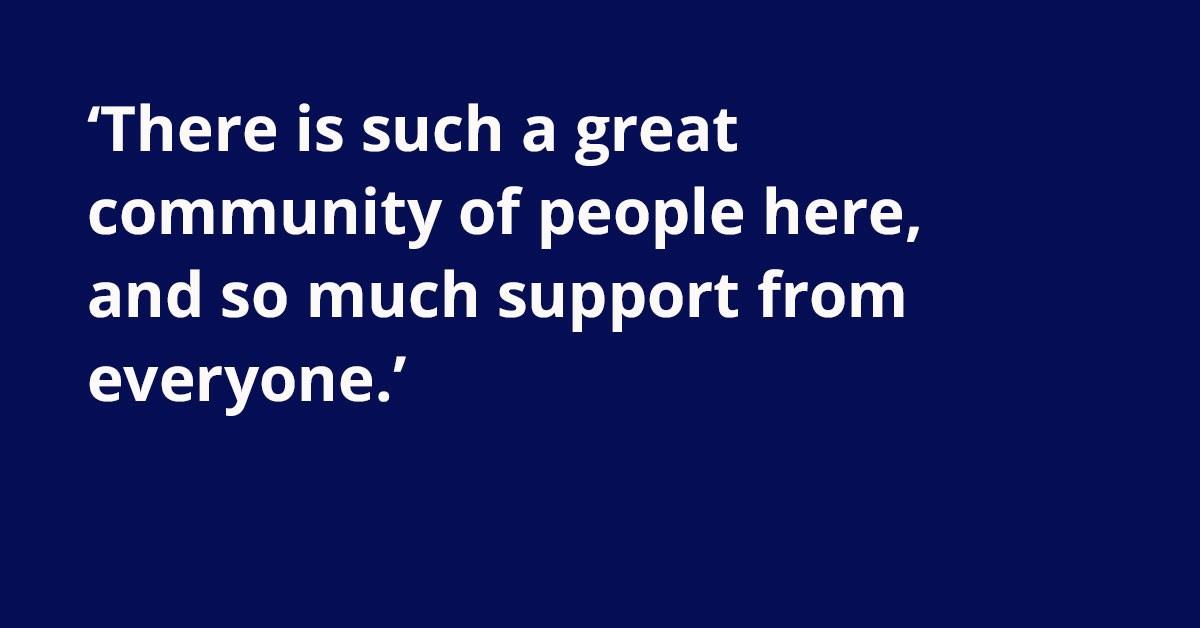 Every single Netcentric employee brings something different to the table. Our own stories—including our backgrounds, interests, and expertise—make Netcentric the diverse, inclusive, and rewarding workplace we all love.
Throughout our Netcentric podcast series, we dig into the unique people behind each job title to reveal how there's much more to the person sitting behind the desk.
In the "Introspective Talk on Career, Social Engagement, and Hobbies" episode, we talk to Diana ​​Prodanciuc, Project Management Officer (PMO), Scrummaster, and Holacracy trainer at Netcentric, who gives us a sneak peek into her background, her early-life interests, and her passion for social engagement.
On the blend of career, hobbies, and social responsibility
"I grew up in a small town in Romania: it was too small a universe for me", says Diana. From an early age, math and numbers were her thing. However, after finishing her master's degree, she developed a thirst for languages—Spanish, in particular.
"I had the time and the desire to learn Spanish", she says. Even though language learning started out as a hobby, it also led to Diana's role in a multinational IT company as a business analyst. From there, she began inching towards her role as a PMO.
Recognizing how this blending of hobby and career benefitted her, she says, "If I look back, the way I've grown is impressive".
https://open.spotify.com/embed/episode/0pkrfE0n7IjjVmHiMCUJ8z?utm\\_source=generator
But she didn't stop there. Diana then went on to join an alternative university in Bucharest, which is where she first developed her passion for holacracy, Netcentric's core operating principle. It was this deep understanding of how holacracy benefits organizations that ultimately attracted Diana to a role at Netcentric.
Holacracy promotes autonomy in individual employees, encourages them to use their own initiative, and ultimately leads to increased organizational agility, by enabling them to activate roles related to their passions.
That's how Diana has also been able to work on one of her passions: sustainability. She's an active member of several Netcentric Circles, which are employee-led, initiative-focused groups. As an active member of the social responsibility Circle, she's been involved in several sustainability initiatives including a no plastic campaign.
Being part of Netcentric gave Diana the chance to grow in and explore areas of interest, and helped her to successfully blend her career, social engagement, and hobbies. In short, this makes her much more satisfied and holistically happy at work.
On which technology she's most excited about in the 21st century
Even though Diana's earliest memory of technology centers on how her friend recorded one song across three floppy disks (remember those?!), she's now more excited about the technology that enables a sustainable future.
"Anything related to decarbonization technology excites me the most", Diana says. "And I'm not just talking about electric cars: I'm talking about electrifying the way we do all things in life.".
Ultimately, Diana's passion for sustainability drove her engagement in social responsibility: "We're always talking about how we can save the planet, but the planet could live without you. This is the best time to be alive. That's why I got into social responsibility. Just pure love".
Diana has one last insight into #LifeAtNetcentric for anyone interested in joining the team:
"There is such a great community of people here and so much support from everyone. You don't even need to know that person—all you have to do is message them and they're there. I have a lot of flexibility at Netcentric, and room still to grow! Join us with an open heart and open mind, and take it all in."
Want to be part of this agile, dynamic team?