Jumpstart your career by joining one of the Netcentric Academies!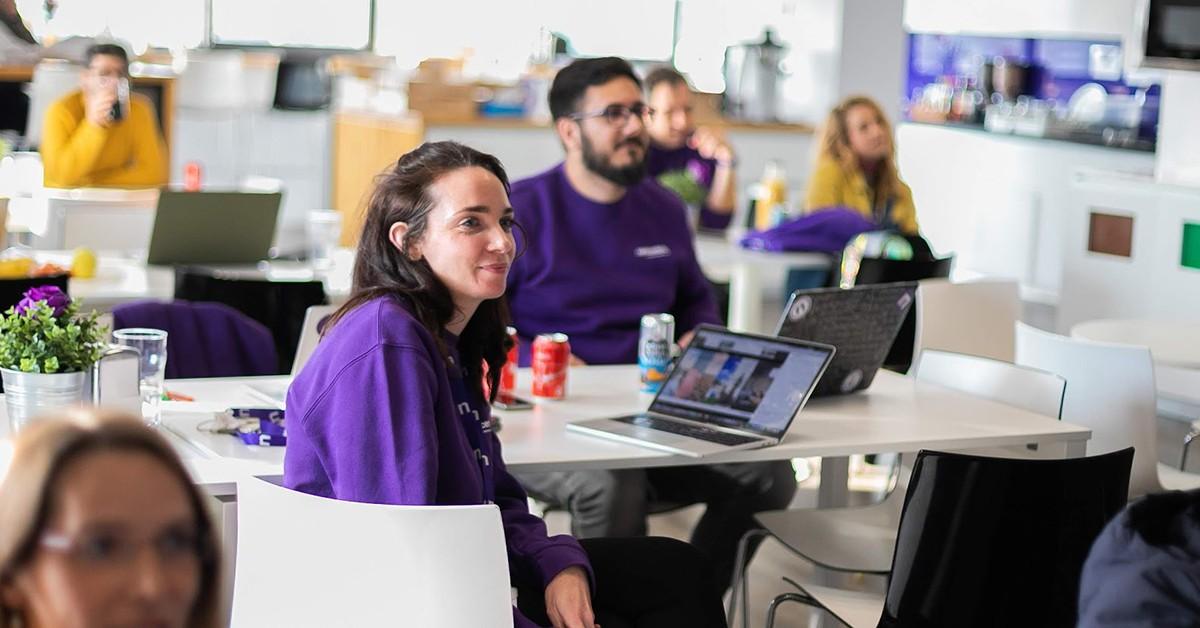 Here at Netcentric, we're growing and fast. We're on the search for the best talent to add to our dynamic teams spread throughout Europe and India -- and as an award-winning Adobe Global Alliance Partner, we recognize great talent when we see it!
Not only are there plenty of career opportunities open at Netcentric, but we're also running two Academies to train and develop our junior employees. We are not just passionate about hiring but also about developing great talent. And that's exactly what our Academies do; our experts and leaders and experts give back and train our new junior employees.
Sounds interesting? Read on to learn more about how to jumpstart your tech career by joining one of our Academies!
What are the Netcentric Academies?
In 2016, we decided to form the first Netcentric Academy to help junior Netcentric employees quickly jump into projects by developing the expertise they need to succeed.
Fast forward to 2021 -- we're introducing not just one, but two Academies -- the Netcentric Tech Academy and the Netcentric Digital Marketing Academy. They are on-the-job training programs to get new junior-level joiners up to speed and ready to contribute to projects from the get-go.
Each Academy runs for 4 weeks. Once they've completed this training, they join a project and continue working within their new role at Netcentric.
Here's what each academy looks like:
Netcentric Tech Academy
The Tech Academy is a remote program focused on designing, optimizing, and implementing digital marketing platforms built on the Adobe Experience Cloud; which includes essentials in front-end, back-end, systems knowledge, project structure, JIRA, and the Netcentric methodologies, our culture and core values.
The Tech Academy is focusing on talent working in Spain and Germany. It is geared for young professionals, recent graduates, and current students in the final university year who are looking to kickstart their tech career as a Junior Developer (Frontend or Backend).
Netcentric Digital Marketing Academy
During the four-week Digital Marketing Academy, graduates will learn to master two specific marketing technology platforms: Adobe Analytics and Adobe Campaign. Adobe Analytics is an industry-leading data analytics platform and Adobe Campaign is the heart of marketing automation in Adobe's Experience Cloud.
There are four learning tracks within this Digital Marketing Academy, each leading to one of the following roles at Netcentric:
Junior Marketing Technology Engineer with Analytics
Junior Web Analytics Specialist
Junior Digital Marketing Specialist
Junior Marketing Automation Developer
This Academy is held in our studio in Bucharest, following safety protocols and possibly will be partly or fully remote, as the local situation allows. It is also aimed at young professionals, recent graduates, and current students in the final university year looking for the perfect place to jumpstart their careers.
What's in it for you when you join an Academy?
Our Academies are run by the best experts in the business. By joining the Academy, not only will you be jumpstarting your career in tech or digital marketing, but you'll be on the receiving end of laser-focused, high-quality training that will provide you with all the tools you need to excel at Netcentric.
But don't just take it from us. Here's what our Academy graduates had to say about their experiences:
'I joined the Netcentric Tech Academy 4 years ago, and the Netcentric Academy offered me the tools and means to put my theoretical knowledge into action. If you find yourself in a similar situation - where you have the knowledge but need big international projects experience - the Academy is the perfect place for giving your career a head start.' Trinidad Bean, Netcentric Academy Graduate, Trainer & Frontend Developer in Netcentric Barcelona office.
'The Netcentric Academy offered us the basis to become a developer technically as well as professionally. We were always encouraged to define our own path within Netcentric and our career. It had such an incredible impact on having a smooth transition from where we were at to becoming reliable developers who can deliver solutions tailored to our clients' needs.' Alexandru Catai, Data Scientist & Engineer.
How do you join?
The Netcentric Tech Academy
The Netcentric Academy training program starts on October 4th, 2021, and lasts for four weeks.
Read more about and apply for Backend and Frontend positions in Spain and Germany here.
The Netcentric Digital Marketing Academy
Applications are open now, and the four-week Digital Marketing Academy also begins on October 11th, 2021.
Read more about and apply for the Netcentric Digital Marketing Academy in Romania here.