Overcome your digital challenges to maximize the ROI on your CX platform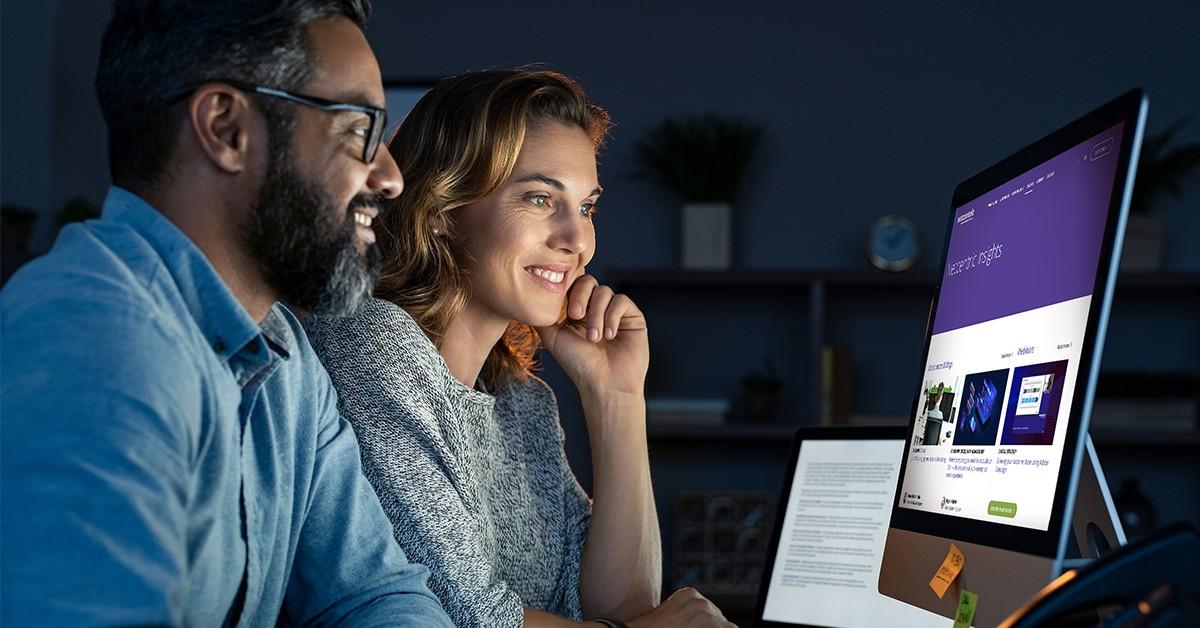 At the heart of digitalization is the customer. Now more than ever, customers need to feel valued and excited by the brands they interact with. So, if a business' customer experience isn't up to standard they risk losing both customers and revenue. To optimize digital processes and deliver extraordinary CX, enterprises must invest in expensive solutions that promise scalability and state-of-the-art toolsets. However, they often lack the expertise and infrastructure to support them. Purchasing a CX solution isn't enough, brands must ensure they are leveraging it to its full capabilities, to realize the highest ROI and ensure cost-efficiency.
To achieve this, it is key for brands to identify pain points, both within their digital marketing ecosystems and for their customers. By acknowledging challenges within their technology stacks, business processes and infrastructure, and developing strategies to overcome them, businesses can ensure superior CX delivery and boost revenue while driving down unnecessary costs.
Identifying your digital challenges
To identify the main challenges facing your brand, it's important to observe your particular digital marketing ecosystem: technology, organization, operations, alongside your CX objectives. These could be, for example, creating seamless journeys, personalizing customer communication, or complying with GDPR. As enterprises invest in expensive solutions to achieve these objectives, pain points in their ecosystem begin to arise. Prioritizing and solving these is key to keeping digital transformation costs down.
Finding the solution
Digital transformation is an ongoing journey, throughout which organizations and individuals need to adopt new behaviors, new technologies and new infrastructures.
At Netcentric, we believe digital challenges should be solved together. By identifying friction points and finding solutions as a team, companies can accelerate their digital journeys and rest assured that every member is aligned on the objectives. Our experts, including system architects, content and campaign managers, and personalization, data platform, UX and marketing consultants, run half-day virtual workshops to help you identify your brand's challenges and overcome them.
By supporting you in analyzing your current situation, honing in on areas of focus and identifying overall goals, our industry leaders can guide you through optimizing your IT landscape. Using web conferencing and online collaboration tools, we'll help you develop a roadmap of clearly defined steps and priorities to identify, action and implement solutions to your specific pain points.
Based on our experience, common areas of focus include:
Technology
Brands often invest in cutting-edge technology stacks but lack the knowledge and expertise to leverage them to their full potential. Omnichannel CX solutions, for example, can lead to fragmented messaging, broken user journeys and higher churn rates if they aren't orchestrated in the right way. State-of-the-art technologies, such as Adobe Experience Cloud, mean there are more online and offline touchpoints to interact with customers than ever before. Yet, if this technology isn't leveraged to its full capacity, businesses will struggle to develop full customer profiles and make real-time decisions that drive superior CX, and sales, successfully. By acknowledging and solving shortcomings in the utilization of their toolsets, businesses can minimize losses and boost profits significantly.
Operations
For many businesses, the digital era has marked a shift from product-centric to customer-centric marketing, with data now lying at the heart of superior CX delivery and digital marketing success. Difficulty integrating new solutions with existing tools and handing over data is one of the biggest challenges businesses face during digital transformation. Often, handover of data is improperly managed with organizations struggling to consolidate siloed systems containing various customer data points. Data that hasn't been handled properly and needs cleaning is expensive to process. Shortcomings in data governance are also costly to overcome in the long run. By identifying and tackling immature data processes and future-proofing their analytics operations now, brands streamline their data operations and lower costs.
Organization
Digital transformation journeys aren't the responsibility of just one individual or department. They must be implemented by companies as a whole, with each team working towards the shared goal of digital optimization. Friction between new IT systems and existing business processes is common, as is pushback from employees and a failure to develop a company-wide strategy that leverages the new solution. Enterprises need to ensure digital change is well managed and a clear vision is communicated, encouraging departments to move from silo thinking towards a broader outlook if wider CX objectives are to be achieved. By ensuring the full power of expensive digital solutions is leveraged alongside the full potential of the company, the ROI on your CX solution can be maximized.
Let's work together
No matter where your digital challenges are focused, your brand must identify them, prioritize fields of action and find a solution to ensure the highest impact and return for the future. By using the proven Pains and Gains double diamond approach in our virtual workshops, multiple pain points can be identified and solutions can be developed quickly to accelerate your own digital journey.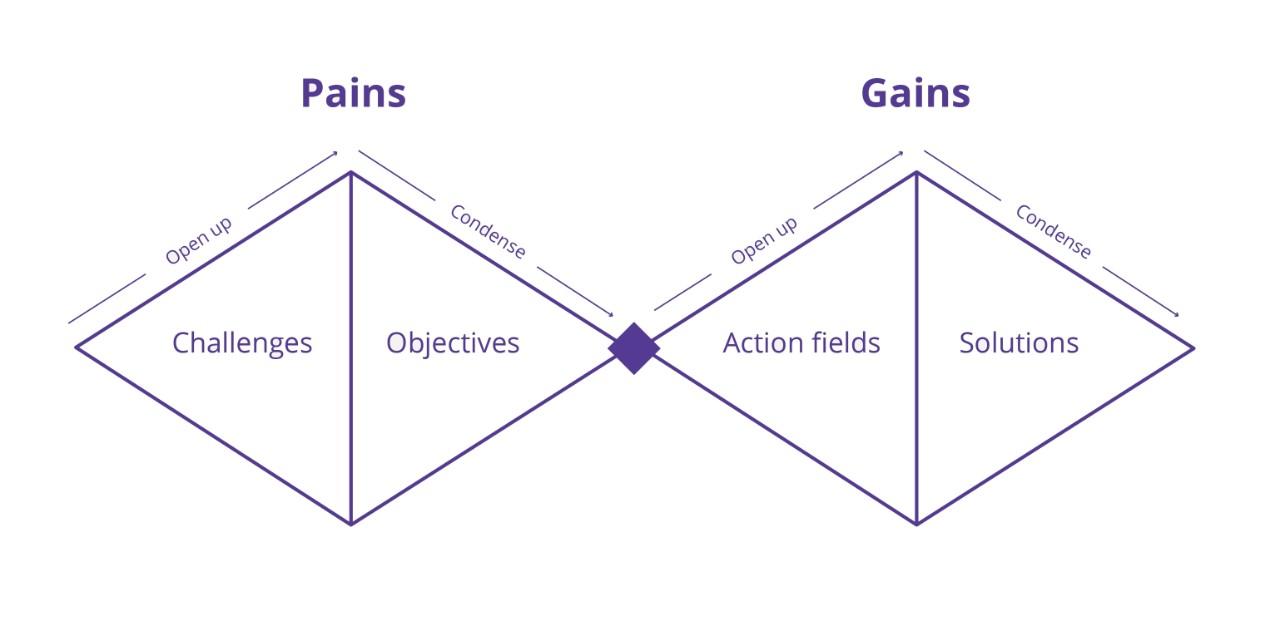 Using this method, Netcentric's award-winning digital marketing experts will provide your brand with a fresh view of your ecosystem. By sharing their knowledge and offering hands-on advice, you can leverage your solution investment to its full potential and drive technology adoption among your team, maximizing the impact of your CX investment on your bottom line.
To find out how our expert workshops will enable you to boost your brand's value.