An innovative digital marketing platform for personalised marketing automation.
Miles and More is taking the next step with Cognizant Netcentric - a huge leap into automated and highly personalised e-mail and online marketing.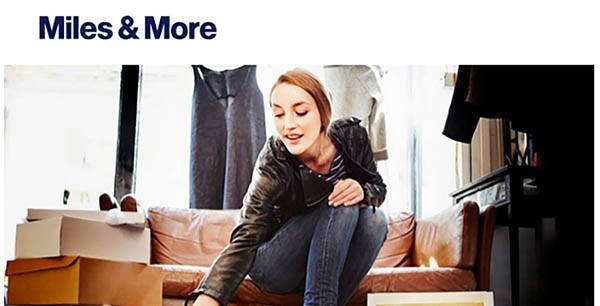 The challenge
We needed to consolidate the existing technologies into one unified platform, to help us leverage synergies between tools and to create and utilise centralised data management.
The CIO of Miles and More sat together our CEO and together they developed the vision of a next generation digital marketing platform, serving both email marketing needs as well as providing a digital basis on which to connect all digital touch points in one platform.
The solution had to massively reduce the time to market for digital campaigns as well as drive more personalised and performance driven marketing.
The idea
To provide Miles and More with the ability to drive content and performance-driven campaigns across all relevant touch points - and on all devices.
The execution
Delivering a next-generation marketing platform and integrating it across an organisation is not something can be achieved overnight. To achieve that we laid out a plan: we started by building up a personalised and data-driven solution for email marketing. As well as being the ideal solution for unifying customer data silos into one consolidated data warehouse, this also perfectly matched the need for a data-driven marketing tool like Adobe Campaign.
At the same time, the solution was extended by the industry-leading CMS - Adobe Experience Manager, thereby ensuring that the customer experience is consistent across all touch points and matched the fresh, new brand redesign.
From there, we took it even further, and moved from inbound to outbound channels, combining the power of Adobe Campaigns so-called offer engine, to dynamically provide individualised and personalised content to the milesandmore.com page, delivering a seamless experience for users.
The results
The implemented solution drastically reduced the time to market for outgoing campaigns, allowing the team to easily set up a campaign to millions of users within hours instead of weeks.
At the same time, the consolidation of resources, centralised asset management, and tight integration with the new data warehouse brought a real benefits to Miles and More, making them an agile player in the field of digital marketing.
Do you have a project for us?
Other Success Cases