A unified global experience for Allianz
Cognizant Netcentric partnered with Allianz for their new IberoLatam websites, optimized to engage their audiences and align with their international branding. Overall, the results are a powerful new solution, with a centralized website experience across countries with access to direct insights from end-users and a state-of-the-art CMS.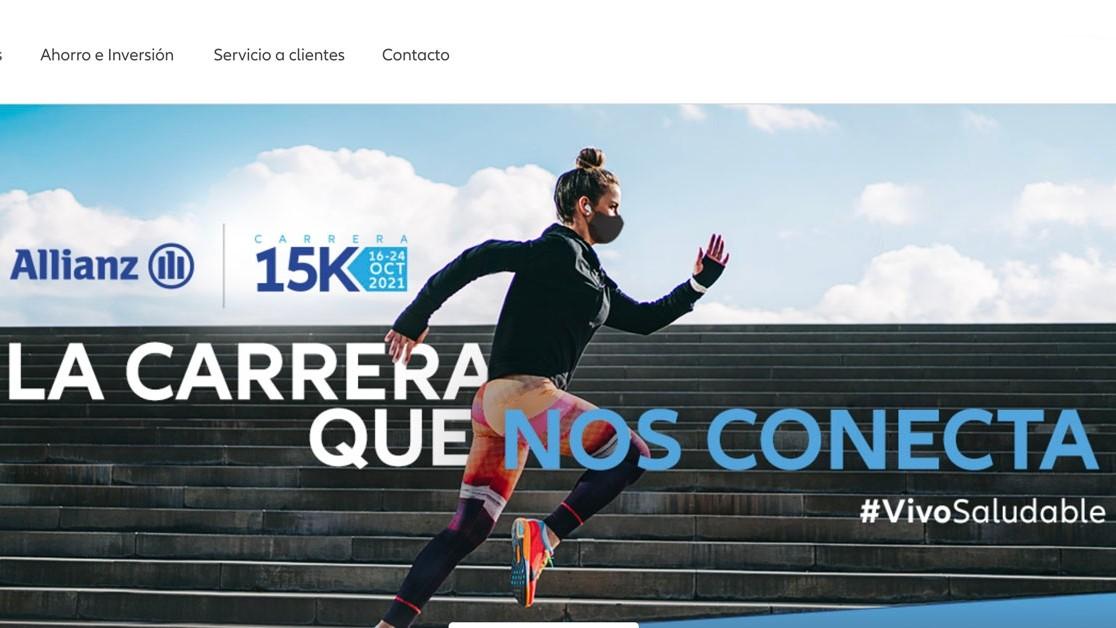 Challenge
Cognizant Netcentric was brought in to support Allianz and improve their global user experience in two separate projects. Firstly, Cognizant Netcentric supported the transition to AEM for Allianz's IberoLatam websites. The key challenge facing Allianz was aligning their global experiences to deliver more consistency to their international branding. They needed a standardized, standard site structure that made key content, like car insurance or home insurance offerings, simple to locate for customers.
Secondly, Cognizant Netcentric helped to create an entirely new site with improved usability for Allianz Spain. Allianz wanted to make their sites more user-centric by gaining access to insights into how their UX was performing for specific users. Prior to this project, they had limited access to end-user testing and feedback, so understanding how potential customers interacted with the site was a central objective.
Furthermore, some site elements in their previous solution didn't belong to the Allianz digital team, so they lacked the autonomy to develop new components. Having worked with Allianz Germany for several years already, Cognizant Netcentric was brought in to support Allianz IberoLatam's transition towards a new state-of-the-art solution and provide training and expert guidance to empower Allianz's content editors to leverage the full capabilities of AEM with confidence.
Approach
This project's approach was grounded in in-depth user testing to place customers at the heart of Allianz's transition to AEM and create their new IberoLatam web pages. In December of 2019, we began testing their legacy website to understand what was working well and what wasn't, offering users a positive customer experience. To determine this, we ran remote moderated and unmoderated usability tests that provided a complete picture of the customers' needs of the customers visiting the site and customers' expectations when contracting insurance. This knowledge could then drive and validate key decision-making throughout Allianz's decision-making processes.
Implementation
We kick-started our change management project with a two-week training workshop on the new AEM solution. Throughout the implementation, Cognizant Netcentric's experts went into the office to work closely with the Allianz team three or four days a week to share insight on the new infrastructure landscape. The Cognizant Netcentric team also guided Allianz through a newly established support system to manage any incidents using Allianz's JIRA instance. Cognizant Netcentric also investigated how Allianz could integrate Google Tag Manager and Analytics within AEM for the countries that needed it.
Overall, a positive working relationship meant we could extract the most value from the advanced capabilities of AEM. The ability to train Allianz's Spanish team was central to that relationship, ensuring clear communication and collaboration.
Crucially, content editors who traveled to Europe were trained so thoroughly that they could then travel to Colombia to train other content authors on leveraging the solution to its fullest potential. By working in close proximity with content editors throughout the process and their language, we achieved a close and productive working relationship that fully enabled teams to fully leverage their new platform.
Results and benefits
The project's result is an entirely new AEM installation and navigation for Allianz IberoLatam, bringing a more cohesive brand identity to these different regions' user experiences, which were previously fragmented. The Colombian site was the first to go live in December 2019, and a key milestone came when the Spanish site went live in June 2020.

A crucial challenge to overcome was preserving Allianz's SEO value despite changing the URL of the site. Crucially, the project's outcome has preserved the SEO value of the sites that have retained their Google ranking following the go-live. Allianz's new platform also means the sites now all have the same structure and templates, making it more straightforward for users to navigate and locate the products they're interested in.
This project equips Allianz with a powerful new solution, a centralized website experience across countries, and a state-of-the-art CMS. The in-depth user research conducted as part of this project also gives Allianz access to direct insights from end-users, which will drive higher user conversion, and improved site content that's more engaging and easier to comprehend.
As Cognizant Netcentric, we were proud to bring our expertise in AEM implementation and experience business to enable a smooth transition to the new platform and optimal adoption of the latest technology amongst Allianz's content editors. Thanks to a close, collaborative working relationship, Allianz now has a marketing platform that strengthens and supports its position as a leading insurance provider worldwide that places its users at the center of everything they do.
Do you have a project for us?