A future-proof, automated cloud data center for Helvetia
Cognizant Netcentric collaborated with a leading global insurance group to update its data center, to provide the foundation for a dynamic customer-centric experience. Their new automated cloud data center brings them autonomy, cuts costs and hands them the flexibility to evolve with the future of Big Data.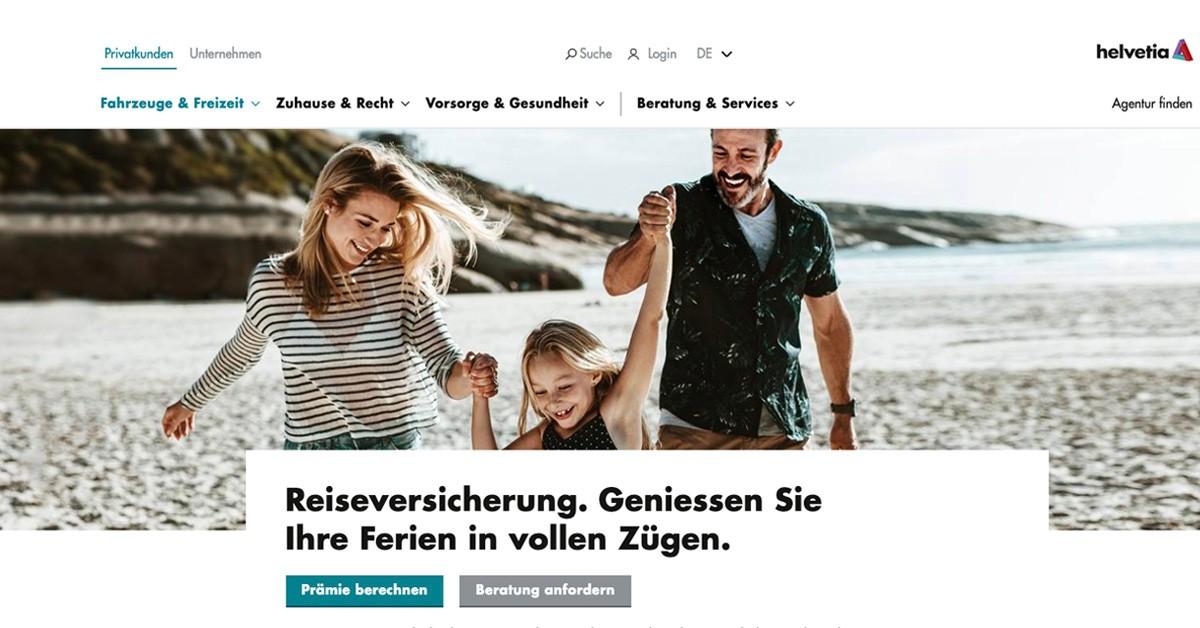 Challenge
Cognizant Netcentric was brought in to support leading Swiss insurance group Helvetia to restructure their data center and move it to the cloud. Before this project, our client's legacy infrastructure meant that they lacked the flexibility and scalability to meet their current data needs and evolving data management requirements in the future. Before this transformation, creating a server was costly and time-intensive. Helvetia was heavily reliant on their infrastructure department when making any changes, such as setting up a new host. This was costly and meant their time-to-market for any hosting changes was slow.
Helvetia embarked on this project with Cognizant Netcentric to update and future-proof their infrastructure, add automated functionalities, and increase their infrastructure's reliability. Cognizant Netcentric undertook to develop a new platform with Helvetia and a complete data migration to bring all assets, content, and information over to the new cloud-hosted platform. Crucially, this project had to be completed within a limited time frame of 8-9 months.
Approach
The project kick-started with a three-day in-person workshop in which Cognizant Netcentric's experts and Helvetia's project managers could align on the critical requirements for the solution. The Cognizant Netcentric team gathered information about the legacy infrastructure and current application platform. It was vital to understand our client's essential pain points, and their Domain Name System (DNS) management could be optimized with the new platform. During this workshop, the two teams also defined the plan to transition to the new solution, the critical milestones, and what success would look like for Helvetia.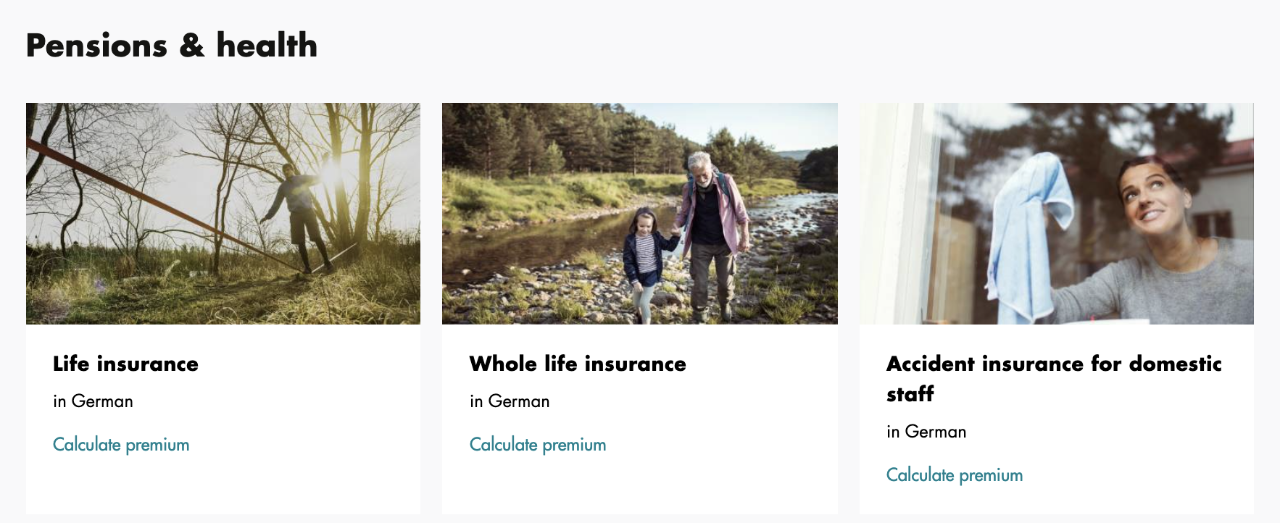 We decided to use a cloud formation framework that was to be amended to Helvetia's code. Our central approach was to build a framework that avoided customization as much as possible but still gave our clients the flexibility they needed. Helvetia had essential conditions that the DNS management needed to be carried out within one account, which required Cognizant Netcentric to use our expertise to build an entirely new prototype solution for this project. Helvetia also needed to create servers at speed and unlock easy configurations so code could be adjusted within the cloud.
Methodology
When collaborating on this project, the two teams worked according to a scrum methodology. We used the lean Kanban software development model, which prioritizes delivering only what will add value for the client using a just-in-time delivery process. We used daily sprints and JIRA to track progress towards our goals. The two teams worked effectively via remote collaboration, using Slack and regular check-ins to overcome any challenges jointly and manage expectations throughout the development process.
The in-person workshop to kick off the project provided the foundations for a positive working relationship, allowing us to establish synergies and overcome obstacles efficiently. Training sessions for the Helvetia team were integrated into the implementation process, so stakeholders were empowered and knowledgeable about using the new framework.
Implementation
Within the 8-month project timeframe, there were two broad phases of this implementation: the platform's preparation and securing the platform along with the migration. A key milestone was the ramping up of the development environments and IP ranges that enabled us to execute code. From there, we could set up the DNS, firewall requirements, and Ansible requirements. Another critical moment was establishing the ability to run code within the pre-existing frames and infrastructure.
After this, we established the backup concept, logging concept, and monitoring concept and could carry out the environment's patching. Following that, Cognizant Netcentric created the four different staging environments with other hosts that would form the center of Helvetia's new framework - and crucially make those environments accessible to all. After the infrastructure was up and running, the migration could transfer overall data to their new cloud solution. Finally, we had to merge all changes into the original framework and integrate the new solution with AEM.
Results and benefits
The outcome of this partnership for Helvetia is a new, automated cloud infrastructure delivered at speed without setbacks. This new platform comes with several crucial business advantages for Helvetia. Firstly, they gain a new level of autonomy when it comes to their infrastructure. They're no longer dependent on third parties to change hosting; they have the independence to scale up and down their infrastructure as needed. This not only saves time but reduces the costs of running their architecture. This is in contrast to their previous solution, in which they could not independently develop an existing feature and implement it in other hosting environments.
In addition, the new system is more reliable than their previous infrastructure and has a more sophisticated backup functionality. The automation features of their new solution also mean they can automatically shut down instances during nighttime or low-use hours to reduce their infrastructure costs. Their new solution is forward-looking in that Helvetia now has the knowledge, tools, and documentation to extend and adapt their infrastructure according to changing requirements in the future.
The delivery of this successful solution in a short time frame was only possible thanks to a close partnership of trust between Helvetia and Cognizant Netcentric. Cognizant Netcentric is proud to have applied our expertise to create a solution that cements Helvetia's decision as a forward-thinking insurance provider. They now have a state-of-the-art cloud data management infrastructure to help them navigate the future of digital experience.
Ready to future-proof your brand's data infrastructure? Get in touch today to discover how Cognizant Netcentric could deliver on your data dreams.
Do you have a project for us?
Other Success cases