From Backend Developer to Analytics Engineer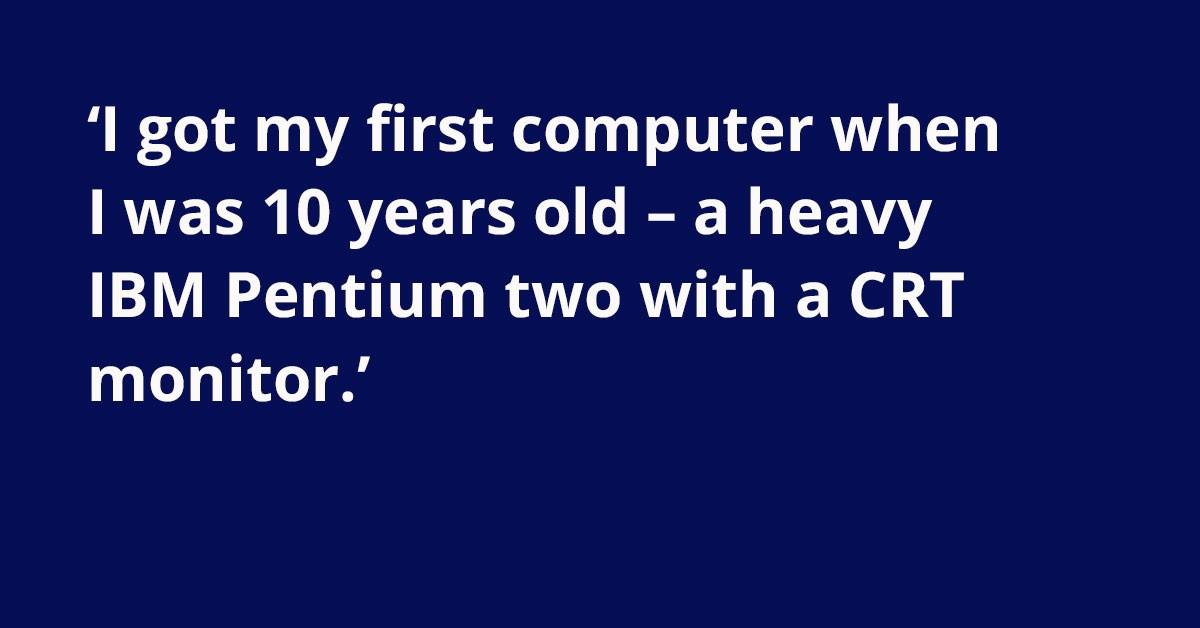 Some of my earliest memories are of technology and video games, ever since I got my first computer when I was 10 years old – a heavy IBM Pentium two with a CRT monitor. Maybe that's where my journey to becoming an Analytics Engineer (or rather, a Senior Marketing Technology Engineer, the role I currently hold at Netcentric) first began.
My journey here though was definitely not a typical one. I initially joined Netcentric as a backend developer, having done my Master's in Computer Science in Paris. I'm very curious by nature and, surrounded by the talent and expertise of my colleagues, I found myself drawn by my passion for interdisciplinary problem-solving into the world of analytics.
This organic evolution that my career took was only possible because Netcentric has a strong culture of nurturing professional development and providing a safe space for everyone to work. With this trust and transparency, and without the hierarchy that can often stunt employee progression in other organizations, I was able to pursue this new direction in my career.
Analytics Engineers are becoming increasingly common in tech companies, but the nature of our work is still often misunderstood; this can make it hard for anyone looking to transition into a hybrid role like this. So whether you're looking to get a better understanding of what Analytics Engineers do or whether you're aspiring to become one, let me share my journey with you.
The evolution of data analytics
At the risk of oversimplifying, analytics are generally split into three roles. First, Data Engineers, who manage the infrastructure and ensure data is accessible across the organization; Data Analysts, who build reports and dashboards to help answer business questions with data; and Data Scientists, who use statistics and machine learning to derive insights out of data. These roles are important and will continue to exist and develop. Analytics Engineers could be considered as the hybrid role joining the party.
https://open.spotify.com/embed/episode/3Q1MAhzCGCfWvFVbXXxGAP?utm\\_source=generator
Bridging the gap with Analytics Engineers
10 years ago, you wouldn't have seen many people with an Analytics Engineer title. But as organizations become even more data-driven and merge business and technical functions together in their strategy, there is now a high demand for this role (though it's still often one that has evolved from more traditional specializations).
Data-driven strategies call for a holistic approach when leveraging analytics to solve business problems, and traditional specializations within analytics often remain siloed. Data scientists and analysts aren't typically trained as software engineers, and data engineers are often missing the context of how data actually gets used. This disconnect in shared understanding can prevent these two functions from collaborating effectively.
I like to think of Analytics Engineers as the 'translators' between Business and Technology teams when it comes to data topics. Analytics Engineers bring together the best of both worlds, with familiarity and practices from both software engineering and business contexts. This person can become a force multiplier of your analytics team, with the knowledge to help scale and optimize your analytics operations. Because of this, they are in a good position to collaborate cross-functionally and have multi-disciplinary skills.
Finding the right environment to thrive as an Analytics Engineer
Many companies transitioned existing roles into Analytics Engineers out of necessity. Something I've realized is how important it is for companies to create a culture that's based on growth and exploration, which is what allows roles like Analytics Engineers to develop organically from within.
Here at Netcentric, there have been developers like me who have discovered the world of analytics and were encouraged to follow their passion and curiosity. There have been consultants with the technological knowledge to start contributing as Analytics Engineers (we've actually recently started training a colleague from Digital Marketing who is looking to progress into a more technical career). This is also thanks to the trust and relationships we have with our clients who believe in our talent and understand our motivation for helping our employees to grow in their professional journeys.
Why join the Netcentric team?
I wouldn't be where I am today without being supported along my analytics journey by the Netcentric community. We're a diverse and community-driven bunch that bridges business and technology to craft the best solutions to complex digital problems.
Working in multidisciplinary agile teams in a fast-evolving landscape, we keep ourselves up-to-date with the latest technologies and industry-standard tools (Adobe Experience Platform, Adobe Launch, Google Tag Manager, Tealium, Adobe Audience Manager, Adobe Target, JavaScript, and other frontend technologies).
Netcentric is always on the lookout for talented, curious people who are eager to join our dynamic team and take their career to the next level – and we don't just look for experience and technical knowledge, we also value soft skills and passion. If that sounds like you, check out our careers page to see our openings, or get in touch to learn more about the way we work.