How we manage complex client setups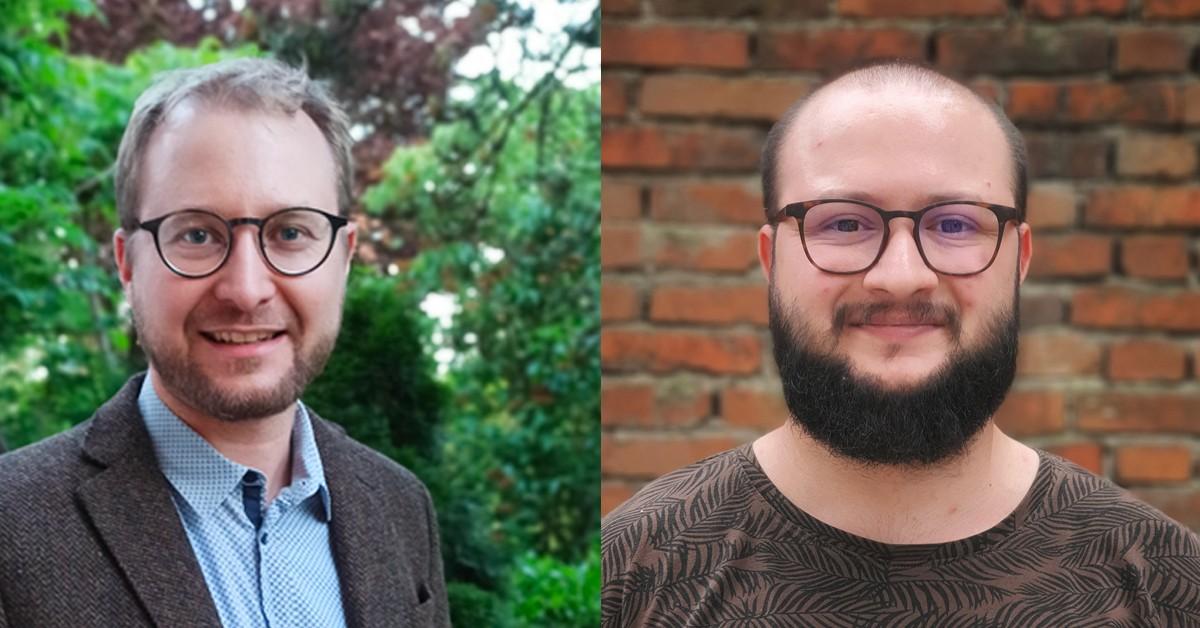 No two client setups are ever the same, and some will always be more challenging than others. When we're faced with a complex client setup, we keep in mind that we're both working towards the same goal of delivering incredible outcomes.
Although it can be difficult to remember this when faced with delivering promises on tight deadlines, dealing with reprioritized tasks, and always going the extra mile, our experience has shown us that working as a team and building close relationships with clients is key to overcoming these challenging setups. Here, we explore the steps we take to overcome them.
Start by planting the 'seeds'
Although it sounds obvious, we always ask ourselves the questions, "Where do we start? How do we kick this project off?". Having these first discussions with our clients help us know where to plant the seeds for setup success.
This is the all-important knowledge acquisition phase. We find out what has been going on behind the scenes until now and what our client needs, and then provide a proposal for how to get them up to speed.
We ensure the client's desired growth is possible
The key to ensuring that our client's desired growth is possible is by generating long-lasting relationships. This only works by having enough human resources to achieve the growth they envisage - we're not afraid of bringing in more people on a gradual basis to form the global support system the project requires.
Plus, growth can only be nurtured by building trust, and trust can only be created by being honest and transparent with the client. Clients appreciate knowing what we can realistically do within the timeframe and resources. We also build client trust by engaging with them outside of the workplace in a less informal setting.
We also benefit from building trust. Great client relationships are symbiotic -- the more we can collaborate and communicate, the more our clients tend to.
We nurture the 'seeds' and get things done
Once we've planted the seeds and created trust with the client, we work on an interim setup proposal with the bigger picture in mind. If necessary, we'll add in extra processes and tools to get things done well.
Since we've already established a transparent and honest relationship with the client, we feel comfortable speaking up when work begins to pile up and backlogs occur. Maybe we'll need to reprioritize tasks and adjust time frames -- but we're always candid about this. Sometimes, we might need to bring on even more people or additional tools to handle complex tasks and workloads. The underlying principle here is to be sincere with the client.
Ultimately, our clients appreciate that we recognize the extra resources needed to make the end result successful.
We kick off the transition plan
When the time comes for the transition plan, we make creating a simple plan our main priority. This doesn't mean a lack of planning, but recognizes the fact that transition plans are prone to change and will inevitably have many different versions.
Defining road maps and timelines that show the clear achievements of the project helps us and our clients focus on the end result, too.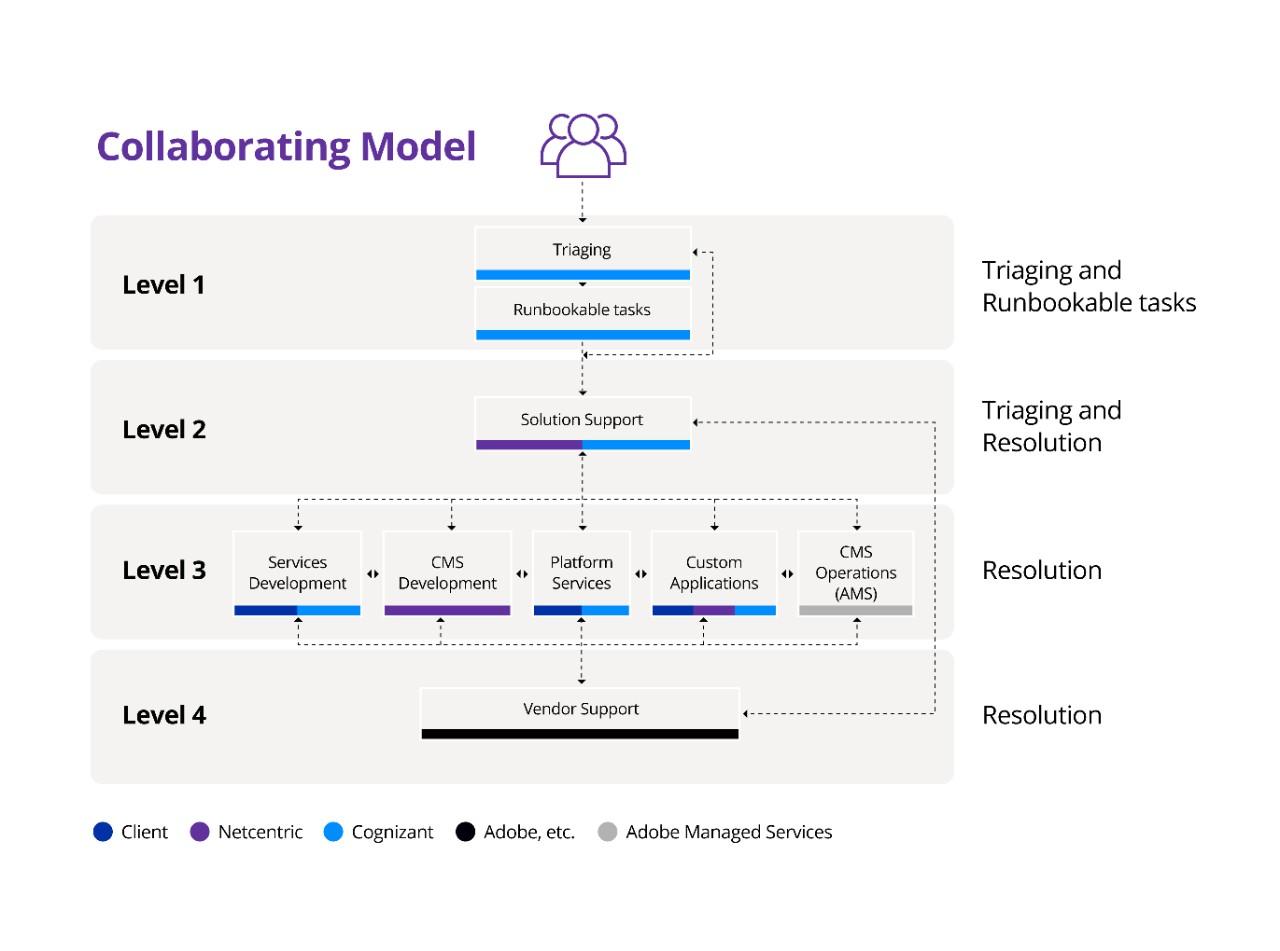 Establishing a clear structure and project overview prevents chaotic processes.
We find the right people and the right tools
When we run into situations with multiple transition plan versions and lots of data to process, we make things easier by utilizing a user-friendly project management tool like Trello that helps us facilitate knowledge transition regularly. We prefer to use tools that are uncomplicated to facilitate great changes and project management.
Plus, when we have subject matter experts in your team, we use them! Every client brings something different to the table, and when we combine our skills with our clients' skills, we already have an essential resource needed to master the challenging setup.
Part of this stage requires us to put effort into understanding both the client and the team at large. In other words, we embrace emotional intelligence to recognize when and how to bring in new people and processes. Holacracy is also an important principle to work with with our clients to help address any tensions that might arise.
We're prepared to run operations remotely for our clients
Of course, COVID-19 restrictions can often appear to limit the interactions you have with clients. However, in this situation, building a collaboration model is a guarantee of success. Without a clear overview and structure, such as incident and change management processes and operating models, chaos would be sure to ensue.
At Netcentric, our teams were already distributed across many global offices before the onset of the pandemic, which prepared us for the shift to remote work. Plus, with this experience, we are able to support our clients and guarantee project success effectively despite the challenges created by COVID-19 restrictions.
Final takeaways
We maintain our focus on the right things: We know that if we lose overall focus, we won't be able to see the big picture and get the right things done. This requires having a thorough collaboration plan and roadmap in place.
We remain open-minded throughout the project. Sometimes things move forward, and sometimes they move backward. Although things can change, we're always transparent, we practice emotional intelligence with the client, and understand their pain points.
We focus on generating opportunities from the challenges we face during the project.
Netcentric's Holacratic way of working enables us to be agile enough to rise to challenges.
We draw the right lines, but we don't box ourselves into them. There is no harm in redrawing them - most times; great things are born of intense challenges.