Embracing flexibility: we're more agile than ever before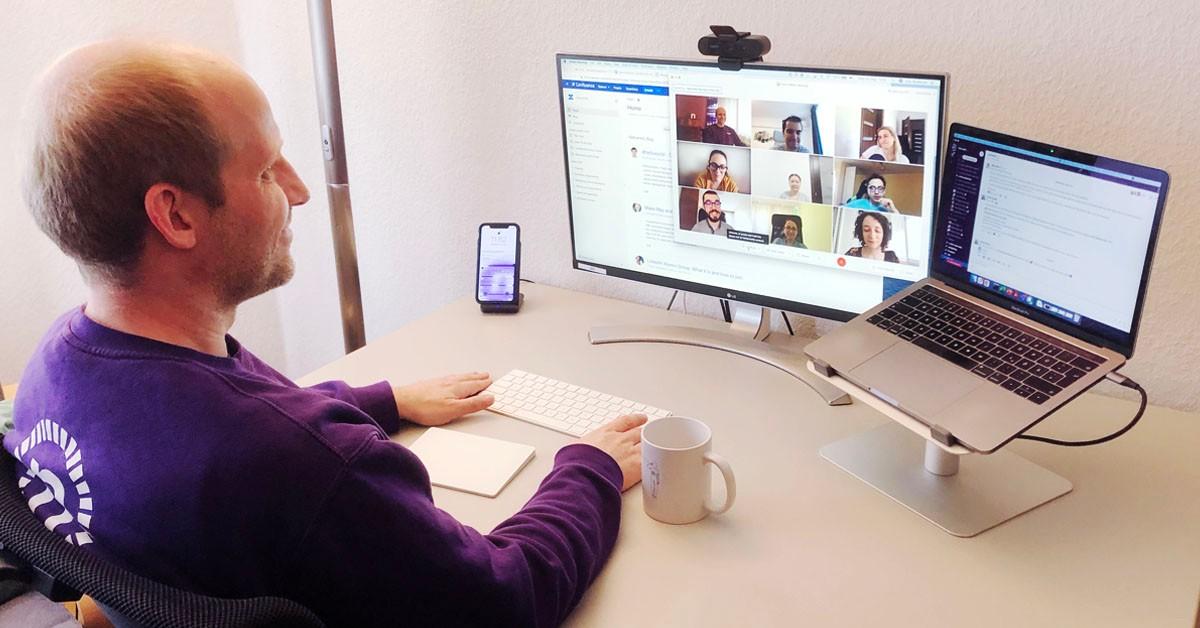 Over the last year, the COVID-19 pandemic has accelerated the adoption of remote work. For some organizations, this meant making a massive shift to remote work for the first time and overnight. For others, it has reinforced the value of integrating flexibility into the way they work.
At Netcentric, we've embraced flexibility as part of our working culture since the beginning. Today, we'll share what we've learned along the way and how we support our teams to perform at their best.
Balancing flexibility with structure and connection
Core hours
Our team keeps core hours, with the flexibility to manage their schedules around this. We've found that booking standing time for meetings and collaborative work strikes an optimal balance of flexibility and structure for the team.
Project teams meeting in one location
With a distributed team of employees working across Spain, Germany, Switzerland, Romania, and India, we fly project teams to one location to connect and collaborate closely when they need to. (We're looking forward to resuming this practice once it's safe for everyone to travel again!)
Transparency at the core
Flat structure for a truly holacratic way of working
We believe in our employees thriving through autonomy and have adopted a flat structure to reflect this. This evolving holacracy decentralizes decision-making power and allows for greater flexibility.
Open questions to the leadership, with follow-up action plans
One challenge that distributed teams can face is staying aligned and connected to the vision. To address this, we regularly create an open space for employees to ask our top management live questions and follow up with action plans to ensure their voices are heard.
Adapting to evolving circumstances
Shifting overnight to remote work
The flexibility of Netcentric's approach enabled us to transition seamlessly to remote work without interruption to our services and operations.
Work from anywhere
With flexible work here to stay, we are now introducing working from anywhere within the countries where our studios are based. This allows us to source amazing talent without asking them to uproot their lives.
Investing in our employees' home offices
We recognize the importance of investing in a quality workspace for everyone to do their best work. Beyond making sure our studios are well-equipped, we also support employees with the equipment to create an optimal work-from-home setup.
The benefits of flexibility
There are several ways to adopt flexibility and benefit your organization. We've experienced the benefits to our employees and clients firsthand, from employee engagement to reduced overhead and carbon footprint. As we emerge from the end of the COVID-19 pandemic, it looks like flexibility is here to stay. A 2020 study revealed that most employees hope to continue working flexibly after the pandemic due to the improvements to their productivity, work-life balance, and overall well-being.
Netcentric is constantly evolving to meet the standards of tomorrow.
Check out our openings and apply today!