CXM pain points for modern brands: How to identify and overcome your challenges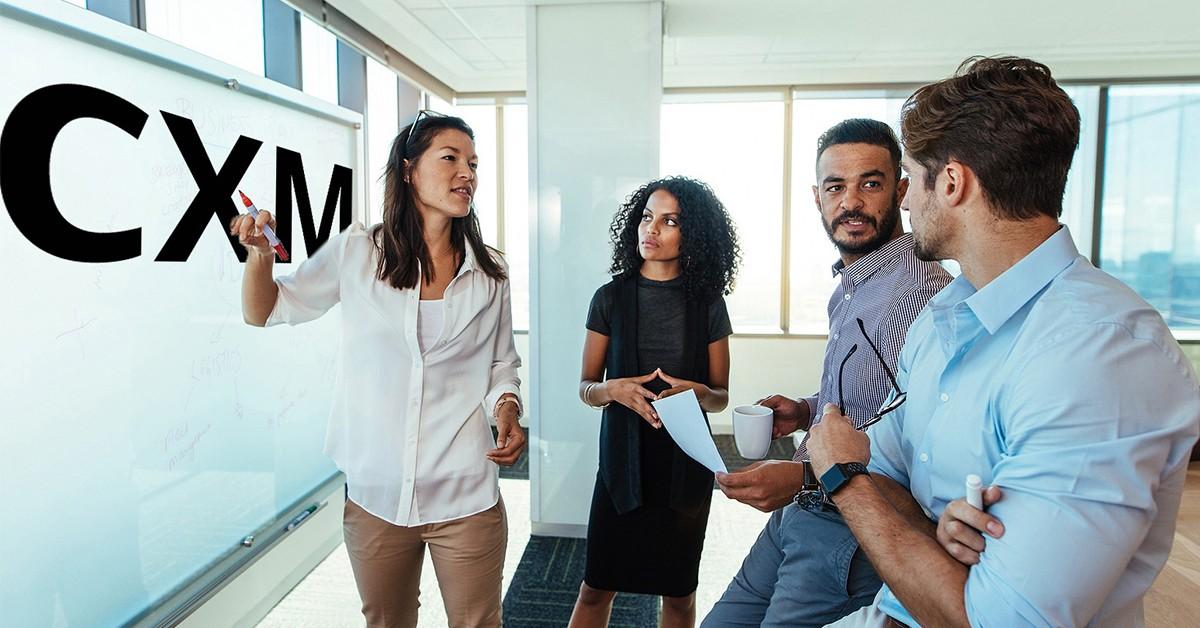 Businesses are often aware of their strengths, but might not be aware of the threats to the health of their digital ecosystem. From regulatory compliance, siloed working, to data health or cross-channel campaigns, every brand has its own pain points. As enterprises increasingly allocate large budgets to expensive CXM solutions, identifying, prioritizing and solving the obstacles that limit productivity and drive up costs is important for any company competing on the experience stage.
Achieving ROI on investment
In 2019, businesses worldwide spent $503 billion on customer experience management solutions, a figure that's expected to grow to $641 billion in 2022. CXM technology remains both the largest and fastest-growing enterprise application software category. Organizations are investing substantially in next-generation MarTech stacks, yet often lack the experience and know-how to use them to their full potential. A key challenge for brands is to extract the most ROI from their platforms and CXM solution. Improperly managed platforms have the potential to decrease the business value by damaging lead conversion rates and lowering customer lifetime values.
Data immaturity
A recent Adobe survey has found that only 31% of corporations consider themselves to be truly 'experience-driven-businesses' that invest broadly and extensively in customer experience, whilst embracing best practices across their people, processes and tech implementation. A key challenge is how to integrate state-of-the-art CXM tools and software with pre-existing solutions and historic data. Many brands fail to process and import their data properly due to siloed repositories resulting in inaccessible and immature data, the data then needs to be cleaned and categorized, in order to be leveraged, which is costly and complex.
Monitoring CXM success
Another pain point for organizations looking to optimize their CXM is how to measure the success of their customer experience strategy, or lack thereof. Progress is likely to be mirrored in a company's bottom line, but that's not the only indicator of an improved, more seamless customer experience. Customer loyalty, brand trust, positive brand association and word of mouth are further positive outcomes of CXM investment that can be difficult to track. Increased CX budgets and growing automation can lead to pressure on marketers to quantify their progress beyond sales, which can be challenging to track.
Channel proliferation
The costs of generating, adapting and orchestrating content delivery continue to rise. This is due to the volume of assets needed, the increased reliance on video content, a greater appetite and expectation for personalization for ever, and, most importantly, the need for omnichannel experiences. 71% of marketers say they're working to generate 10 times their current amount of assets, to be able to support today's proliferation of digital channels.
Individuals that interact with a brand, whether on mobile, via a call center, in-store or via email, expect a fully connected experience: 72% of internet users say a disconnected experience would make them change service provider or brand. Keeping pace with the explosion of channels, and creating assets that suit each channel, is a key challenge facing modern enterprises in the digital landscape.
Collaboration on digital transformation
Digital transformation journeys don't just affect a single department: they disrupt the entire organization for the better. That means they must be implemented by companies as a whole, with every single department striving towards a common and clear goal. In this process, the tension between siloed teams can often restrict the value generated by such a transition, as can resistance to change from employees and a lack of a company-wide vision for an experience-led culture.
The management of widespread digital change and company-wide collaboration is a key pain point for brands. 66% of leading experience businesses have a senior CX leader and a centralized team in place to oversee change management. Having a dedicated team with oversight on a business' CXM journey can help drive value and increase technology updates for maximum uptake and ROI.
Finding the right solution
No matter where your digital challenges are focused, your brand must identify them, prioritize fields of action and find a solution. At Netcentric, we believe digital challenges should be solved together. That's why we hold workshops for enterprises, to help you identify friction points and find solutions as a team. Our experts, including system architects, content and campaign managers, and personalization, data platform, UX and marketing consultants, will guide you through optimizing your marketing technology landscape. Together with our industry leaders, you'll develop a roadmap of clearly defined priorities to drive down unnecessary costs and boost productivity.
Are you ready to solve your digital challenges?