How Allianz Direct set the new CX standard for the insurance industry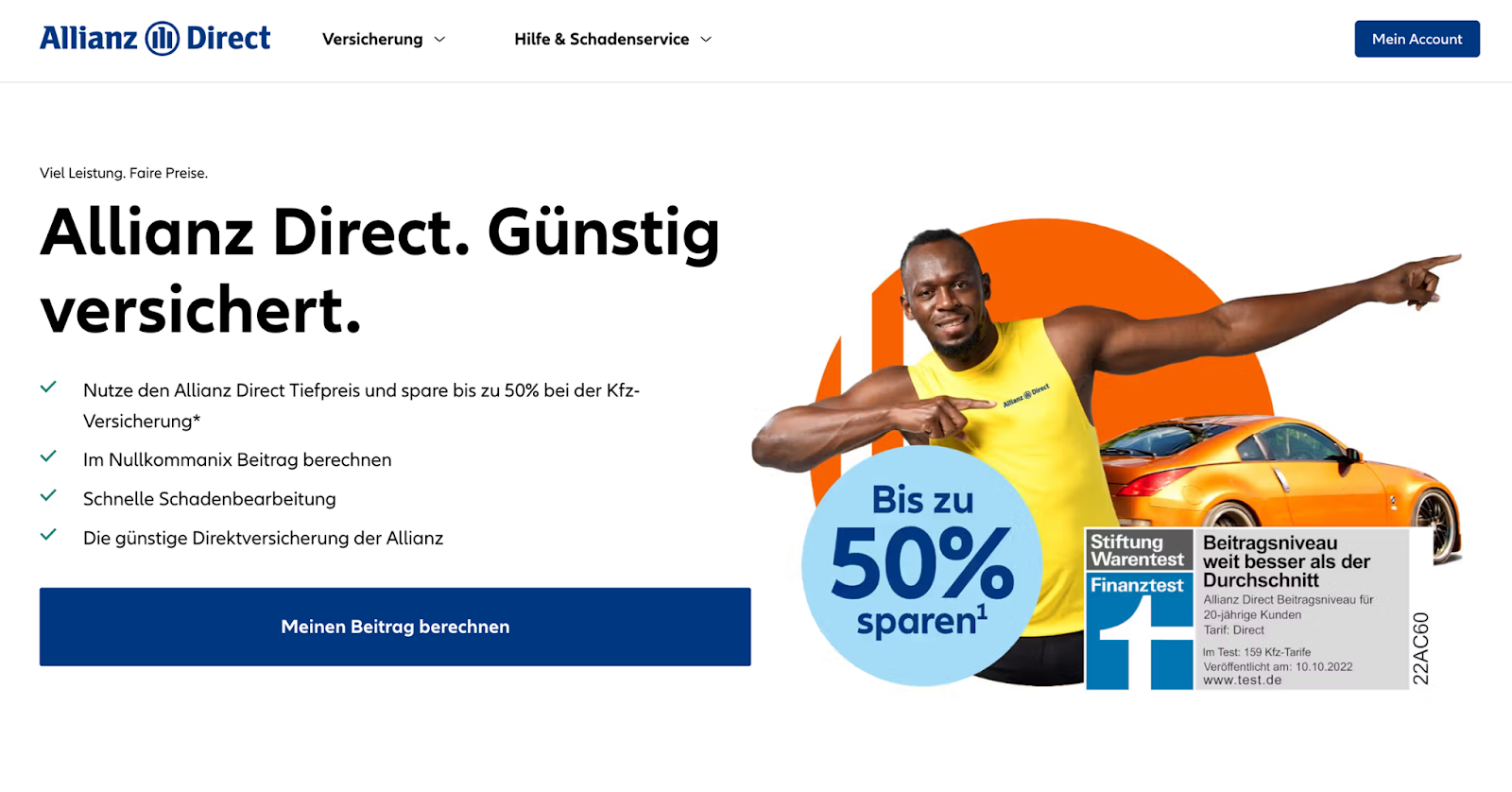 A new benchmark for modern insurers
New standards are being set in the insurance industry.
A recent study found that 100% of insurance users that switched to a new provider in the last year cited experience as their main motivation. Consumers are used to accessing healthcare, purchasing groceries, and banking online via exceptional, hyper-personalized user experiences.
In today's digital-first landscape, insurance should be no exception. Its users increasingly expect seamless digital offerings, oriented towards their specific needs.
Insurers are responding with an accelerated pace of digitization. A survey of CEOs found that 78% of firms supercharged their digitization curve in the wake of the global pandemic.
Under threat from agile new entrants and external players increasingly adding add-ons to their auto, travel, and e-commerce products, the insurance operating model is undergoing a radical shift.
A harmonized platform
In an industry that 50% of users think is a digital laggard, Allianz Direct is setting a new benchmark. They have created a modern platform to provide excellent user experience across Europe. Highly digitally mature and operationally agile, it draws inspiration from first movers and innovators in other sectors to transform the insurance-buying journey for users.
The goal is simplicity over complexity. To put the user at the heart of its mission, Allianz Direct focused on harmonization. They wanted to roll out their single-instance, multilingual platform to the Spanish market. This unique platform eliminates local instances, allowing Allianz Direct to cut complexity and time-to-market to focus on one product design for Germany, Italy, Netherlands and Spain.
A single-instance IT service, connected to additional distribution channels like aggregators, enables them to centralize processes and code across regions. This harmonization even reaches to the product portfolio itself, which was stripped back down to a core offering relevant to all markets, with minimal divergence necessary for different regions.
The approach
Driven by the needs of its users, Allianz Direct is committed to continuous optimization of its journeys and digital-first approach. They build experience in a state of constant delivery, with multiple deployments to production every day.
However, constant innovation takes constant investment of time, resource and expertise. That's where Cognizant Netcentric came in. In the lead up to the rollout of Allianz Direct's platform in Spain, we were brought in to inject specialized expertise and extra support. This unlocked a greater level of flexibility and creativity for Allianz Direct's experts, and gave them the foundational support to run with when it came to the launch of their cutting edge product in the Spanish market.
As their service provider, our experts are actually embedded within Allianz Direct's teams to help develop more streamlined workflows, and standardized templates for marketing processes.
That way our client could access the most return on investment possible for their marketing spend - and achieve tangible business results from their new harmonization project.
Implementing a multi-market solution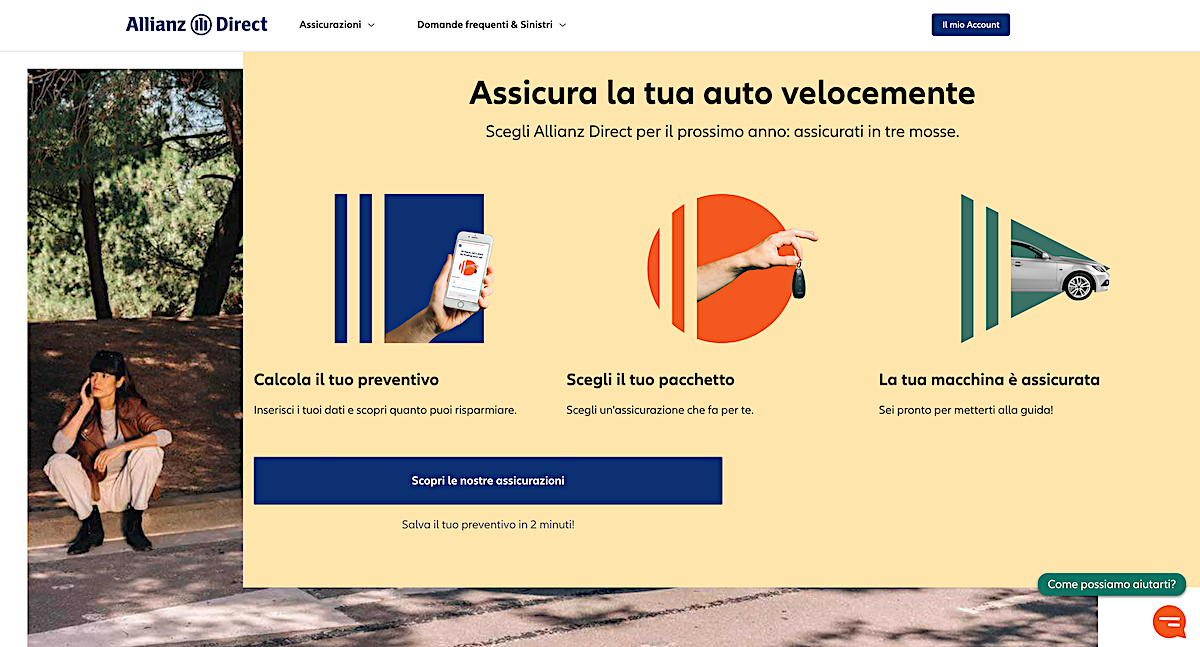 Cognizant Netcentric lent a helping hand in the form of adaptable consultancy: providing the right experts for an array of specialized tasks within the harmonization mission.
Allianz Direct achieved consistency across markets by leveraging next-generation marketing technology from the Adobe Experience Cloud. As experts in Adobe's marketing suite, our experts were well positioned to integrate seamlessly into Allianz Direct's scrum teams to provide holistic support.
We first defined the scope of our consultancy whilst also remaining flexible to new assignments and areas of support. We injected expertise throughout the project to allow Allianz Direct to market the most of what Adobe Experience Cloud has to offer:
The team developed new email templates, which enabled additional personalization to deliver the right message, to the right user, at the right time. For instance, by uniting transactional and marketing emails within the same system, marketers can now access greater insights
In addition, we helped drive best practice for the configuration, implementation and integration of state-of-the-art products like Adobe Campaign. For example, we managed the concept-building and development of batch workflows based on pre-existing data models, unlocking a higher degree of automation
Our experts implemented a bespoke solution based on Launch, Adobe's innovative tag management product. We used a Cognizant Netcentric API-first approach to achieve a unified code base across countries, with the ability to deploy additional features for staggered regional or product-centric rollouts. This solution also eliminated any irrelevant excess code within tag manager, meaning only the most relevant features were deployed. This results in a faster-performing website and an optimized user experience for Allianz Direct
As early adopters of advanced technology to drive personalized experiences, Allianz Direct wanted to harness the full potential of Adobe Experience Platform to pinpoint the next best interaction for each user, giving them scale, speed and flexibility across their journey. To support them to achieve this, our experts helped Allianz Direct to explore the option of Adobe Journey Optimizer and the value it could bring in terms of more personalized and relevant offers. By reusing successful offers, and re-applying the same code, they can offer a more harmonized user experience across regions
The Cognizant Netcentric team were proud to provide the operational flexibility to support Allianz Direct to achieve its goal of bringing a transformative digital platform to a new market with minimal customization and maximum consistency across regions and touchpoints.
The result: a gold standard for digital insurance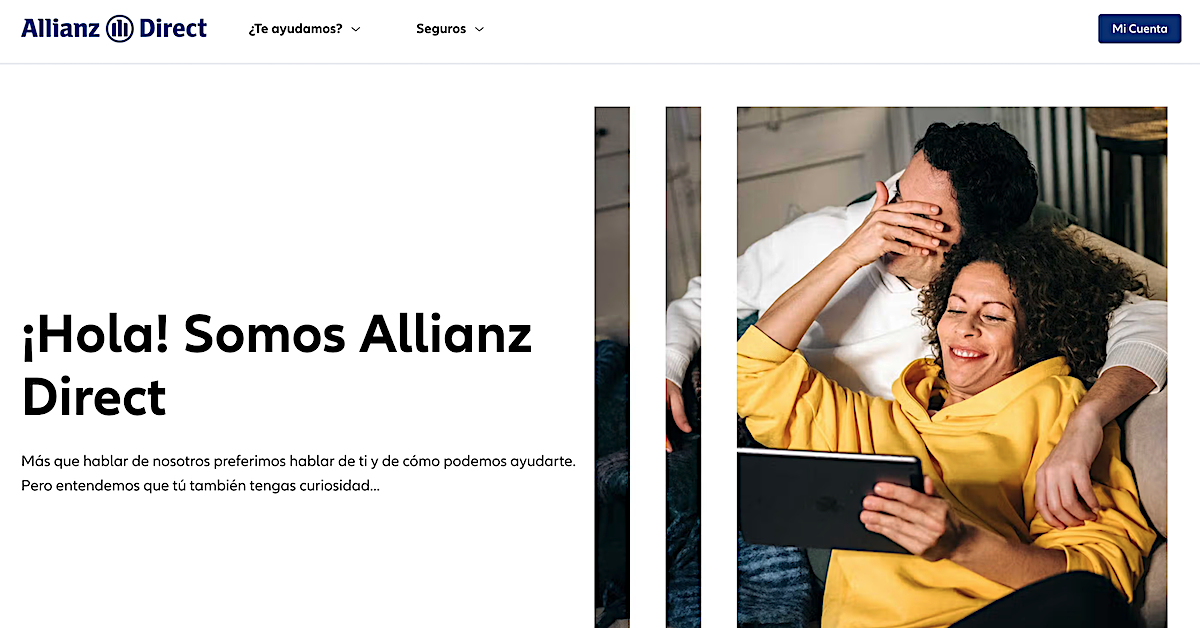 In October 2021, the platform went live in the Spanish market. The successful rollout of this harmonized system brings far-reaching advantages for Allianz Direct's transformation.
With a single platform, product design, codebase and instance, Allianz Direct is able to offer its users a more engaging experience. Secondly, Allianz Direct can achieve more rapid time-to-market. This means it can innovate at pace and push iterations out to all users across its European markets at once.
Beyond that, the project has fostered greater collaboration across regions, since offers can be tested in one market before being applied in another, creating a continuous feedback loop for constant improvement. By constructing the new solution on the foundation of a scalable cloud stack with microservice architecture and automated testing, local teams can now take ownership of the platform themselves and leverage it as a service in their regions.
These new capabilities and harmonized platform allow Allianz Direct to move from a reactive to a proactive approach to their experience building in Europe. They now have the infrastructure to innovate on-the-fly based on an ever-changing field of vision. In today's competitive digital environment, the ability to anticipate these seismic shifts and act fast to meet evolving user needs could mean the difference between market dominance and market survival.
The positive outcome of this project is testament to a close and positive working relationship. Cognizant Netcentric's experts were proud to be able to reinforce Allianz Direct's digital maturity and leadership to create a platform that sets a new standard within the insurance landscape.