The auto revolution handbook part one: existential CX challenges for the mobility sector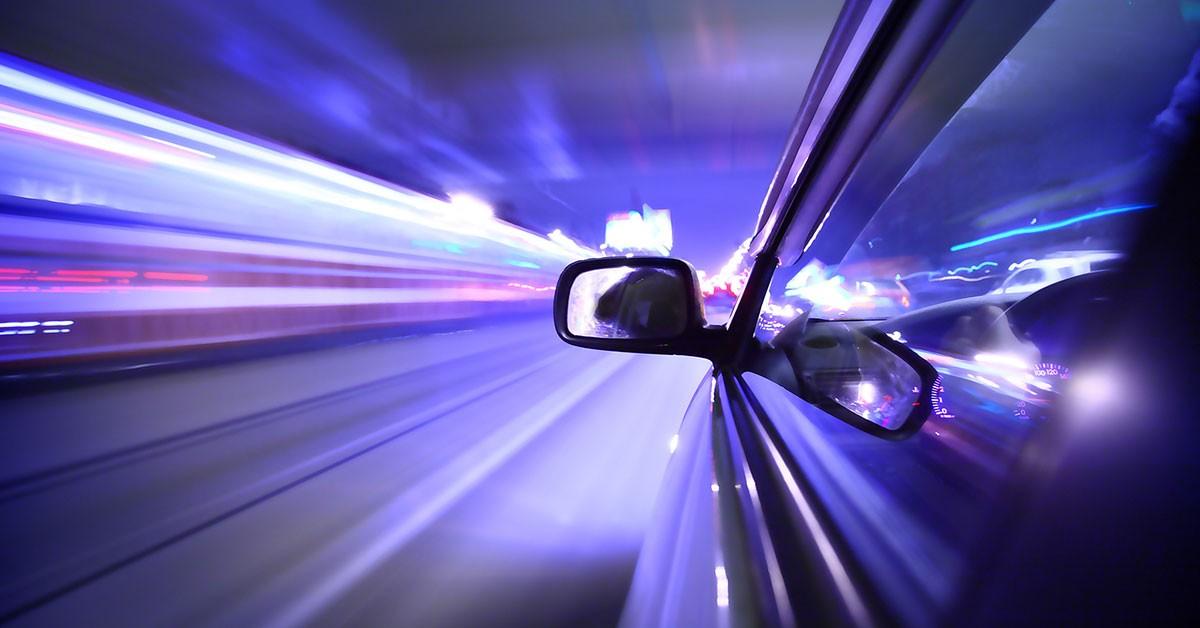 A global pandemic, along with the social, economic, and political fallout, has radically transformed the way we think about mobility. Two years on from lockdowns, the auto sector shows no sign of going 'back to normal'.
At the end of 2021, international travel remained 72% less than 2019, with most experts not expecting a full recovery until later than 2024.
Changes in work patterns mean we may be less reliant on cars to get us from A to B. But that doesn't mean the end of auto, it means a new era has arrived. Brands must be ready to evolve with the times.
Users are seeing their cars as a connected experience-hub rather than just a form of transport. The car-sharing trend is transforming ownership models. Electric and autonomous vehicles are challenging manufacturing models, while digitalization and VR are disrupting sales models. New entrants like startups are shifting consumer service expectations.
It's clear auto will never be the same again.
As experts in the experience business, working alongside auto leaders worldwide, Netcentric has witnessed this disruption first-hand. We've also built the solutions for businesses not just to survive it, but to capitalize on it. Let's break down the trends generating seismic customer experience challenges for the mobility sector.
A "phigital" buyer journey
The global pandemic has changed the way consumers shop forever. It caused a strong shift towards e-commerce and digital experience. For instance, in the first half of 2020 almost 10% of all car sales took place online, in contrast with just 1% of cars sold online in 2018. In fact, now 60% of potential car buyers under 45, as well as 45% of car buyers over 65 would prefer to purchase their next vehicle online.
We hear a lot of buzz about the death of the high street and the end of physical stores. However, when it comes to high-value, long-term purchases such as automobiles, the picture simply isn't that straightforward.
Research shows that test drives, in-person viewings, and a salesperson handshake are still compelling parts of the auto purchasing process and will continue to be into the 2030s. For instance, in the UK, whilst digital touchpoints are key in the customer journey, only 32% of customers would buy their next car fully online. Whilst the pandemic reinforced the importance of the digital auto purchasing journey, the in-store experience continues to be a critical part of the buyer's journey.
Therefore, it's not about replacing offline with online channels for car dealerships' immediate future. It's about transforming the dealership into an experience center that perfectly compliments online touchpoints within a truly hybrid 'phigital' (physical-meets-digital) buyer journey.
Auto in a net-zero world
In 2022, sustainability is a key challenge for auto brands. This comes from two directions: customer demand and regulation. Firstly, 82% of consumers say that sustainability is more influential in their decision-making than it was before the pandemic and almost half of auto customers believe green initiatives should be accelerated.
Secondly, regulation is on the horizon, with mobility shifts increasingly positioned as a key pillar in governments' plans to meet the ambitious climate targets established at the UN's COP26 climate conference last year. For instance, the EU is proposing a 55% reduction in CO2 emissions from vehicles by 2030 and a 100% cut by 2035. The US aims for 50% of new vehicles to be electric by 2030, whilst China's climate targets necessitate an 87% market share for zero-emission vehicles by 2035.
Therefore, sustainability is no longer an opt-in marketing trend for mobility companies, it's a make-or-break business risk that must be integrated into all decisions, and placed at the heart of auto customer experiences. The rise of electric vehicles is an obvious outcome, as fossil fuel-reliant vehicles are set to become a stranded asset. Indeed, auto executives expect 52% of new vehicle sales to be all-electric by 2030.
But this isn't just about product offering, it's about the way auto brands respond to consumer concerns regarding our changing planet. It's now more vital than ever to communicate the carbon footprint of their entire supply chain to customers, be transparent about the origins of key materials used, and reframe how products will add value in a net-zero world.
Robo-cars and autonomous vehicles
Around 20% of customers say the pandemic made them see self-driving vehicles as a more viable alternative to public transportation or a ride-hailing service. Self-driving, autonomous, or robo-vehicles currently occupy a small market share but are set to disrupt the entire auto market as regulations change in the years to come.
Annual production levels of robo-cars are expected to reach 800,000 units worldwide by 2030. Robo-cars are light vehicles with advanced driver-assistance systems of level 4 or 5 (meaning very little or no human intervention is required).
To benefit from this transformative trend, auto brands should invest in advanced scenario mapping, data analysis, and user research to ensure they stay in touch with the rapid pace of mobility and growing demand for it. Driver-less cars will become software-on-wheels, so the in-car experience and its capacity for hyper-personalization will become a USP in an evermore autonomous auto landscape.
The brands that succeed will be those that are the best informed about how their audiences respond emotionally to new technologies that have the potential to change the way we travel forever.
Ownership-as-a-service
The European car-sharing market is expected to grow to $4 billion by 2024. This year, the market penetration of car sharing is around 58%, and it's expected to grow to almost 70% by 2026. This means it's time for brands to architect a seamless integration between owned and shared auto experiences.
Ride-sharing schemes might not wholly replace individual or household car ownership. However, post-pandemic, cities are seeking to disincentivize individual car ownership in order to reduce emissions and redefine mobility. For instance by reducing parking spaces, increasing parking fees, and encouraging micro-mobility solutions like bike-sharing or e-scooters.
In our economic recovery from COVID-19, ride-sharing will undoubtedly disrupt the way consumers consider car ownership. For instance, we're already seeing short-term leasing and subscription models hitting increased audience penetration levels this year, as commutes and travel pick up again. This trend will diversify the target audience of dealerships and automobile sales brands, to gradually include more fleet operators and fewer individual buyers.
This means dealerships must widen their target audience to cater to mobility services seeking to purchase fleets for transport-as-a-service offerings. The new customer profile of the fleet operator will require dealerships to evolve towards a B2B model. The dealership-as-experience hub model brings a new set of requirements, such as the need for advanced capabilities of data sharing across the supply chain and inter-fleet.
An existential threat
The auto industry is facing an existential threat: level up, or become extinct. At the forefront of customer experience, Netcentric partners with leading auto brands to build customer experiences that stand the test of time.
To learn more, download our whitepaper: The Road Ahead for Auto