Digital analytics in the context of Customer Data Platforms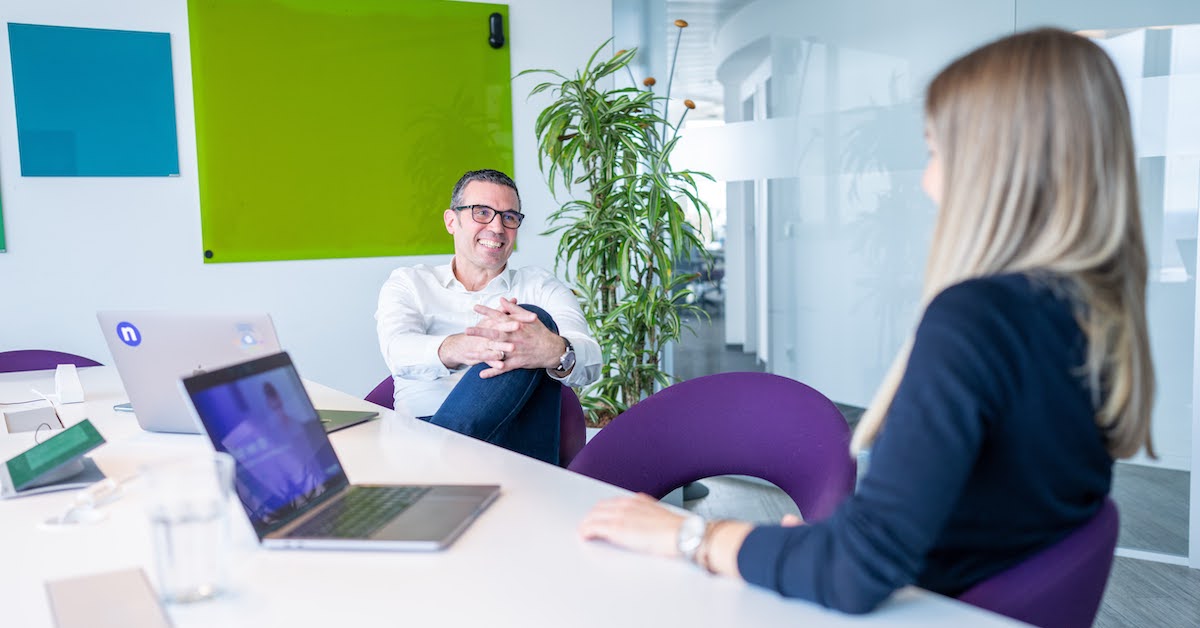 Throughout the last decade, most businesses have spent a vast amount of effort putting a data-driven strategy in place to guide critical decisions derived from the insights obtained. Within that context, integrated data collection and storage and creating a unified customer view were always challenges when facing digital analytics. Heterogeneous solution landscapes with incompatible schemas resulted in data silos that made it difficult to have an aggregated view of the complete customer journey.
The introduction of Customer Data Platforms (CDPs) marked a fundamental shift towards a user-centered data collection and storage approach. This centralized way of capturing individual data points and matching them into a unified customer profile enables new digital analytics beyond traditional client-side tracking.
The Adobe Experience Platform (AEP), along with Adobe's Real-time CDP (RT-CDP), offers a full range of exponential features that can bring digital analytics to the next level within any B2C or B2B organization. It hugely benefits from its comprehensive data toolstack and models to collect and synthesize multiple sources to build real-time 360-degree customer profiles. On top of that, it has built-in AI and machine learning models that can empower your team with predictive insights and recommendations to deliver personalized experiences across every channel.
What can a CDP help us achieve in the context of digital analytics?
The benefits of using a CDP can be exponential, considering how they can store and stitch together multiple data sources into complete customer journeys and profiles while offering the required monitoring on data governance.
Here are some additional key takeaways from actual cases and customer engagements:
A unified data model to align data collection and implementation.
Data comes from various sources and in different formats, which is the first challenge for businesses to leverage it to understand their customers. Adobe's Experience Data Model (XDM) comes with the infrastructure, workflow, and data models to standardize cross-channel data and prepare it for sophisticated data science functions.
Using experience events to trigger actions or journeys in real-time.
When traditional digital analytics tools capture data, they need to process it before we can action that data – beginning with reports and using events as triggers. With AEP, you can now leverage customer interactions in real-time on any digital channel. For example, we can design and automate corresponding user journeys to simple use cases like the 'abandoned basket' - triggering your customized journey in real-time without delay.
Stitching together customer IDs across multiple data sources.
When capturing and storing customer data in different places, it can become fragmented and result in creating multiple or redundant 'identities.' The AEP Identity Service solves this issue with the ability to stitch together different IDs to create unified profiles for each customer so that they receive consistent, personalized experiences in each of their interactions with your business.
Create a comprehensive customer journey view.
Increasingly, customers may switch devices throughout their journey, and this requires us to look at the whole picture to avoid making assumptions on weak or insufficient data. AEP's Customer Journey Analytics can stitch together and analyze cross-device interactions to find patterns of your customers' overall behavior, creating a unified customer journey view.
Strengthen your deterministic analytics to enhance predictive capabilities.
The data science capabilities of AEP provide AI and machine learning-enabled functionality to help organizations optimize their data-to-insights delivery. By using durable IDs with enhanced predictive machine learning capabilities, AEP can drastically reduce your time and effort to organize data and focus on deriving actionable insights. With durable IDs and enhanced predictive machine learning capabilities, your database will improve in quality and translate to more robust data models, too.
Enable native integrations to ingest data from other sources.
AEP offers native integrations and connectors that enable your team to plug in other data aggregation, processing, and ingestion tools (e.g., ETL, DWH) to enrich the CDP with even more data points.
Key success factors to leverage a powerful CDP
Facing all technological enhancements a CDP can offer, a few fundamental principles for a successful digital analytics strategy still apply.
Here are a few remarks when considering a CDP implementation:
Aligned data strategy and requirements. The definition of a unified data strategy with a clear end goal in mind is key for the successful implementation of a CDP in the context of digital analytics. If not all requirements are clearly defined, data silos could remain, which would prevent a company from utilizing a CDP to its full potential. In other words, "a messy analytics can simply translate into a messy CDP" if not planned and executed with a clear strategy in mind.
Consent management requires active monitoring and governance. In the age of digital privacy, which manifested in recent regulatory changes such as GDPR, capturing the user's consent for all kinds of analytics and data collection is an ongoing requirement rather than a one-time effort. Data governance must be constantly monitored, followed by updated consent management to ensure the highest privacy standards. At the same time, this ensures that data can be used and analyzed to the extent needed to derive people-centered insights.
Becoming entirely data-driven requires a company-wide strategy. Although integrated solutions like AEP can help democratize data throughout the ecosystem, implementing a new solution won't turn an organization data-driven by itself. Therefore, it's important to align on a company-wide strategy and stay consistent while rolling out a CDP. Here, combining a bottom-up approach by forming cross-functional teams with key business needs in mind can help. At the same time, top-down backing up data-driven initiatives from the executive level can significantly accelerate the adoption rate after the rollout.
How your current context affects the implementation of a CDP
The scenario in which a CDP might be implemented varies as much as the individual requirements for each organization. Nevertheless, within the majority of engagements, there can be three main stages identified as a starting point of which each has its advantages but also challenges:
1. Incremental
When organizations currently don't have any analytics implementation, it can start with a Greenfield approach. At this point, it benefits from starting directly with a state-of-the-art analytics tool stack backed by a CDP. This means the current requirements can be ideally translated into the specification of the needed solution architecture, data model, and integration. While the organization might lack maturity in the data and analytics departments, this also becomes an opportunity to do it right from the beginning without legacy constraints.
2. Migration
Organizations that have existing data collection systems in place can upgrade to a hybrid approach, combining their current arsenal with tools to a CDP-powered ecosystem. The challenge here is legacy systems that need to be migrated or made compatible with the end state. In the case of AEP, this could involve migrating an organization's existing data schema or model to XDM then optimizing their tag management system to get the full use out of the Edge Network via AEP's data collection services. However, usually, these organizations have a certain level of expertise in analytics and have the foundation for precise requirements and strategy to build out the solution.
3. Enhancement
Organizations have a CDP in place at this stage but are not utilizing it at its full potential or experiencing pain points with the current setup. In these cases, we typically conduct an audit to suggest changes that can help you better leverage the platform. This could potentially mean doing a significant overhaul to change the initial migration or configuration. However, the existing CDP provides many foundations to work with, and this incremental progress is the ideal long-term approach to continue optimizing as the business evolves.
Analytics in the context of CDPs
Customer Data Platforms and AEP have radically changed the way data is being captured. Digital analytics encompasses data analysis, performance optimization, and data reporting and visualization, and the process of data collection will be managed by CDPs in the future. Whereas digital analytics has traditionally been more reactive, powerful tools like AEP now enable you to take immediate, real-time action on your data. Beyond being a simple reporting tool, your analytics can be joined with other offline data sources within a single CDP and integrated into your data strategy and modeling, increasing the consistency and alignment of your company-wide data strategy.
Upgrading the digital analytics to a user-centered approach by migrating to a CDP such as Adobe's RT-CDP within the Adobe Experience Platform is the only way to understand the complete customer journey going forward entirely. It helps to sustainably build a unified customer profile that goes beyond simple client-side tracking events. It requires substantial effort in data strategy, execution, and continuous optimization. However, as data becomes even more crucial for any company's success, it's an investment that will secure a strategic and competitive advantage, especially when confronted with disruptive changes such as the foreseeable deprecation of third-party solutions and cookies in digital analytics.
Learn more about the Adobe Experience Platform

Download our white paper today. Are you curious where your organization sits among these scenarios and how a CDP can help you craft a world-class customer experience?