Taking personalization to a new level: Adobe Journey Optimizer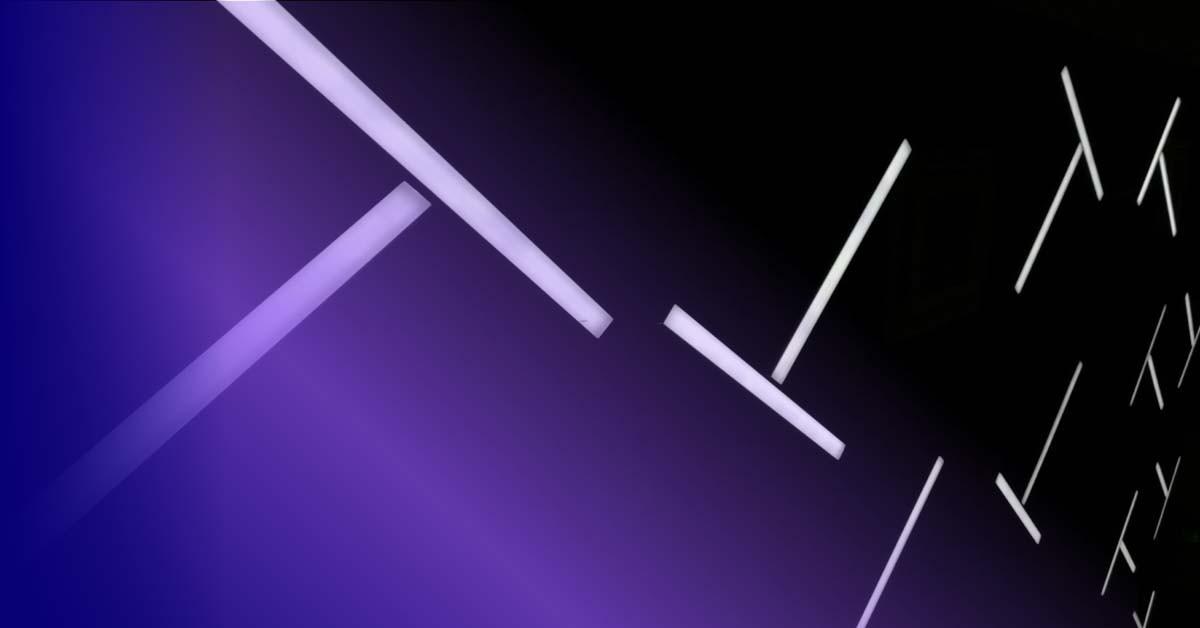 Introduced in 2021, Adobe Journey Optimizer (AJO) is a new marketing and journey automation tool built on the Adobe Experience Platform (AEP). Its main value lies in its ability to deliver push notifications (email, app, and soon SMS) to customers in real-time and in batches. Directly leveraging features from AEP and integrating with AEM Assets Essentials, Adobe Journey Optimizer features experience data models, 360° customer profiles, real-time segmentation, and analytics using machine learning capabilities.
Adobe Journey Optimizer vs. Adobe Campaign
AJO is an agile, scalable application that enables the creation of personalized, real-time customer experiences across any device or channel. Compared to Adobe Campaign, it offers significant improvements in real-time and omnichannel capabilities, allowing organizations to deliver personalized experiences on a new level.
These are some of the main benefits for organizations adopting Adobe Journey Optimizer:
Deliver individualized communication over classic, plain 'batch' communication
React to customer-generated events and segmented qualification in real-time
Orchestrate inbound and outbound communication with consistency
Access all customer data with a central 360° user profile
Connect with external APIs (e.g., weather, stock, product availability, etc.)
Enjoy a consistent interface across all features
Implement marketing use cases in a fraction of the time
How can I get started with Adobe Journey Optimizer?
Not to fear – adopting AJO is not as complex as its capabilities might imply. The onboarding is structured so that organizations can start with the basics and steadily ramp-up to full implementation.
First, businesses need to select the type of license: Select, Prime, or Ultimate. These licenses differ in the level of features they offer (e.g., real-time segmentation and offer decision making). You'll then need to set up basic email templates and domain delegation and a minimum amount of data available in the user profile to get started. Beyond this, there will be many features to enrich your journeys, including rules and content, customer data profiles and experience data models, cross-channel data collection, and a plethora of integrations to help you further leverage your data.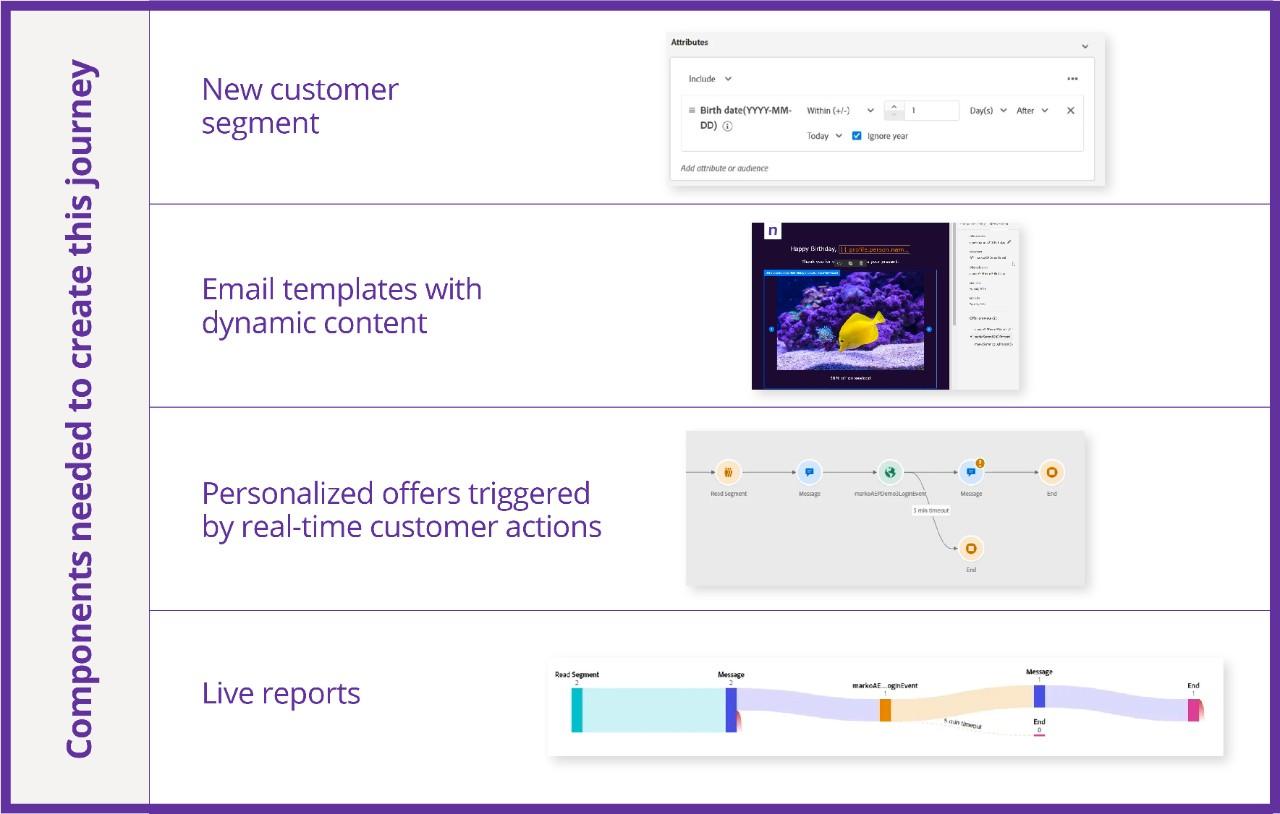 Let's say we want to send out a birthday message to customers whose birthday is tomorrow, which sends them a personalized offer if they log into the site. In this case, we can combine batch communication (sending an email to all customers whose birthday is tomorrow) and event-driven communication (sending a personalized offer when they login to the site).
How can we achieve this?
Create a customer segment in AJO for all customers whose birthday is tomorrow.
Personalize your email templates with dynamic content, leveraging Assets Essentials. (e.g., we can show Gold members one offer while showing regular members another)
Set the rules for the event trigger, using the identity provider to specify that a user logging into the website is an event, attaching it to the newly created customer segment, and naming this journey.
Publish the journey and monitor the live report to track the triggers, conversions, and drop-offs in every step of the journey in real-time.
Taking personalization to a new level
Using this example, we can see how AJO can amplify your marketing team's effectiveness, making it more intuitive and efficient than ever to hyper-personalize customer experiences. This is a powerful and welcome addition to the marketing technology landscape, with features that offer real-time customer insights, omnichannel orchestration and execution, and intelligent decisioning and personalization. We predict that this tool will evolve fast and may eventually replace Adobe Campaign.
Today, 75% of Fortune 100 companies use Adobe Experience Cloud and tap into tools like Adobe Journey Optimizer to enhance their customer experience. With this robust tool stack, the right technical expertise and experience are critical to helping you fully leverage its strengths.
Learn how we can help you leverage Adobe Journey Optimizer