How Netcentric is pursuing a grass-roots social responsibility strategy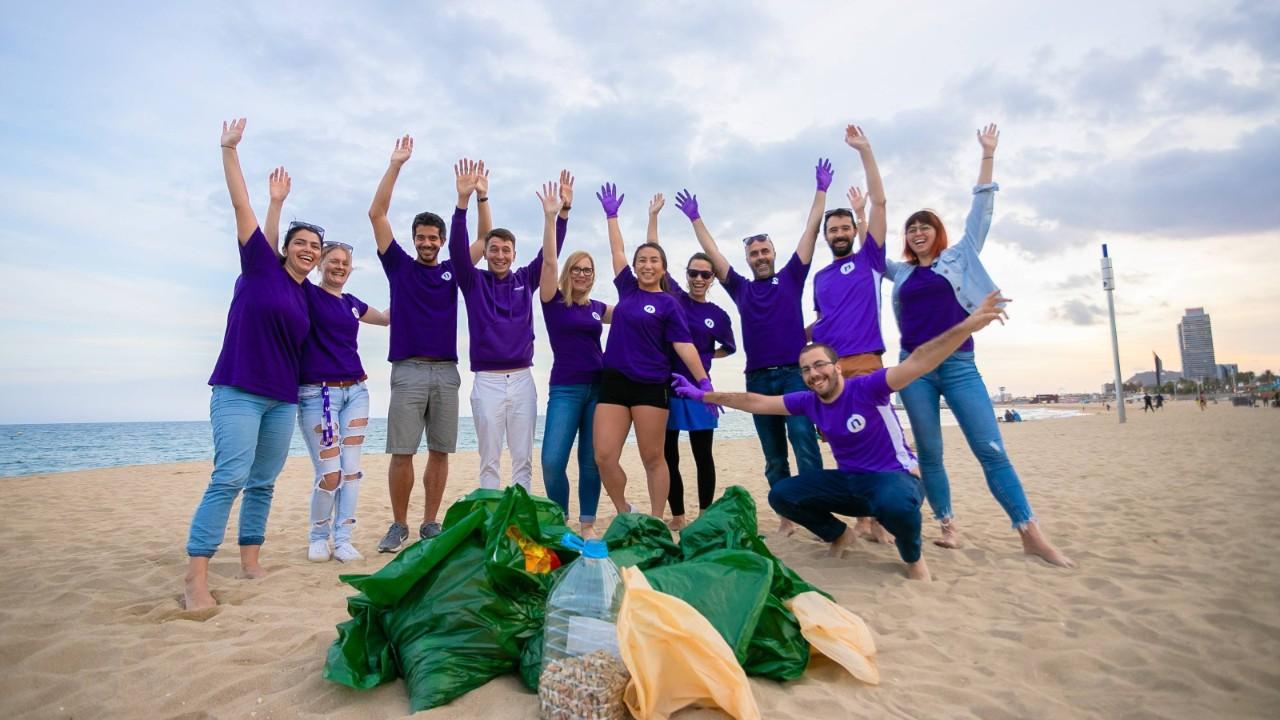 Corporate social responsibility is no longer a buzzword. Organizations -- from small businesses to large enterprises -- are continuing to explore how they can successfully integrate actions that create a sustainable impact in both their community and the world at large.
At Netcentric, holacracy is at the core of everything we do -- we promote autonomy and independent decision-making within teams and individuals. This enables anyone and everyone in any role to commit to a role in our social responsibility strategy. Our Social Responsibility Circle includes all types of roles, from digital marketing specialists, project managers, back and frontend engineers, to architects and consultants. No matter their position, anyone passionate about sustainability and environmental and social issues can play their part in building a better planet.
Netcentric's Social Responsibility Circle: purpose and history
The Netcentric Charity Program was founded in 2015, and soon after, Netcentric's Social Responsibility Circle was founded. In 2018, Netcentric created roles such as Local Social Responsibility Ambassadors and as of today, each of our Studios has an Ambassador, including a home office representative.
Netcentric's Social Responsibility Circle, which consists of 20 people who contribute alongside their leading positions at Netcentric, has one key goal: to create a better, more sustainable future for people and the planet via the power of our community. While each member has a different profession, all come together in the Circle with both shared and individual interests under the Netcentric umbrella.
Netcentric Social Responsibility Initiatives
One great example of a Netcentric Social Responsibility initiative was introducing employee-led charitable donations, matched by Netcentric. Executed via the rewards platform Bonus.ly, this incentive encourages Netcentric employees to use their rewards to give back to important organizations.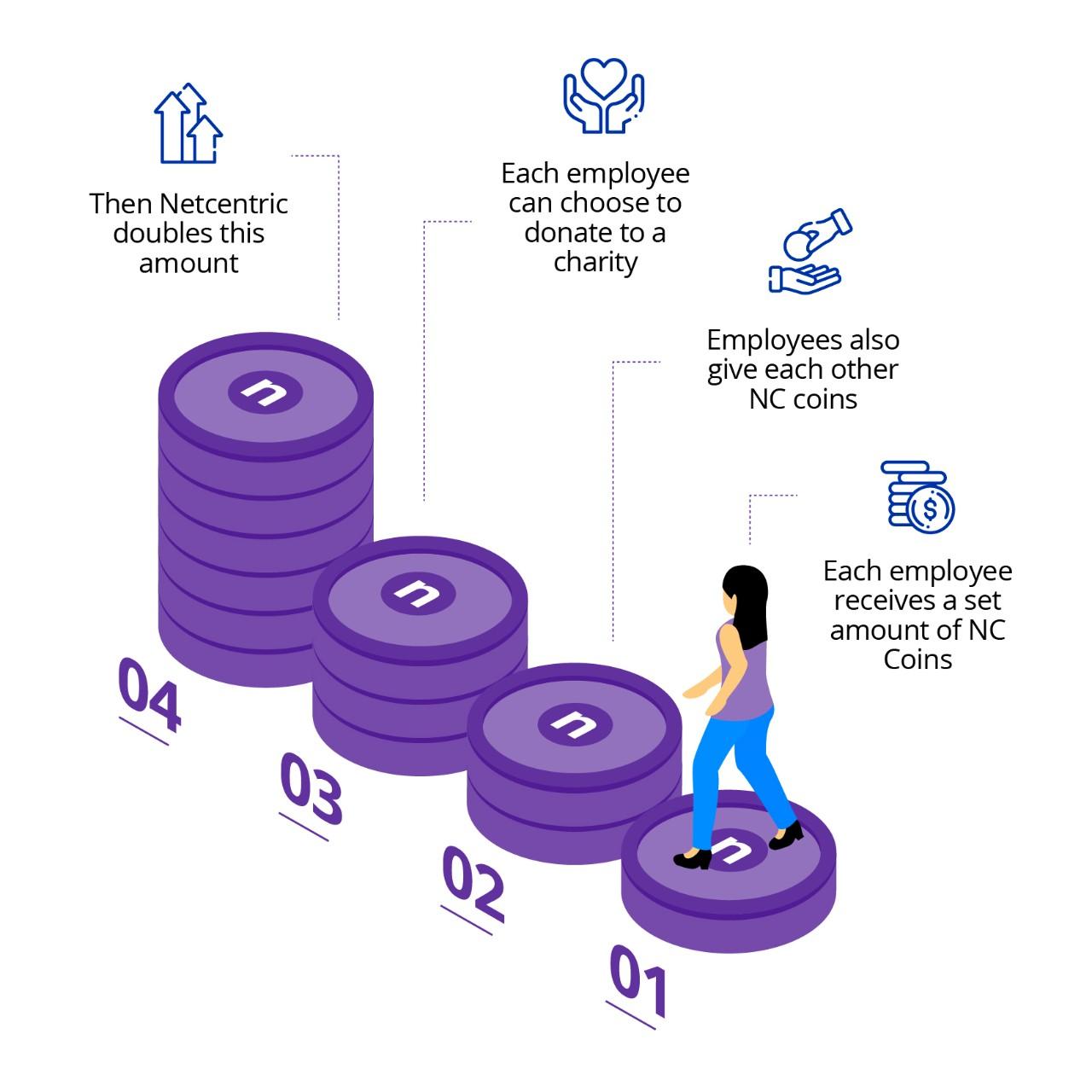 We're also committed to global campaigns, such as Green Week, which centered around the seven Rs of sustainability - Refuse - Reduce - Reuse - Repair - Re-gift - Recover - Recycle. Last autumn we had a packed week with discussions and daily videos to help inspire each other, share ideas and actions on integrating the seven Rs in our daily lives.
Another inspiring campaign we've adapted and one close to our hearts is the World clean-up. Every year we organize local clean-up days in our Studios where employees pick up litter from their local beach and other clean-ups around parks and rivers. We also created daily videos to help inspire each other and share ideas and actions on integrating the seven Rs in our daily lives.
https://www.youtube.com/embed/NFwA3X5eKM0?showinfo=0
Netcentric employees took part in a beach-clean day as part of Green Week.
As part of World Health Day this April, we held the Netcentric Bite-Size Health Week, led entirely by our communities, and supported by Slack channels as a tool to ignite ideas. Our goal was to encourage health and well-being in our communities with several fitness challenges during the week and sessions focused on meditation, aerobics, yoga, and breadmaking.
Our communities lead social responsibility at Netcentric. Although we are in the early stages, every step and initiative count towards our goals. With the help and support of Netcentric, we are encouraged to develop our grass-roots Circle into something that everyone can benefit from.