Netcentric at the Adobe Summit 2021: sharing knowledge and trends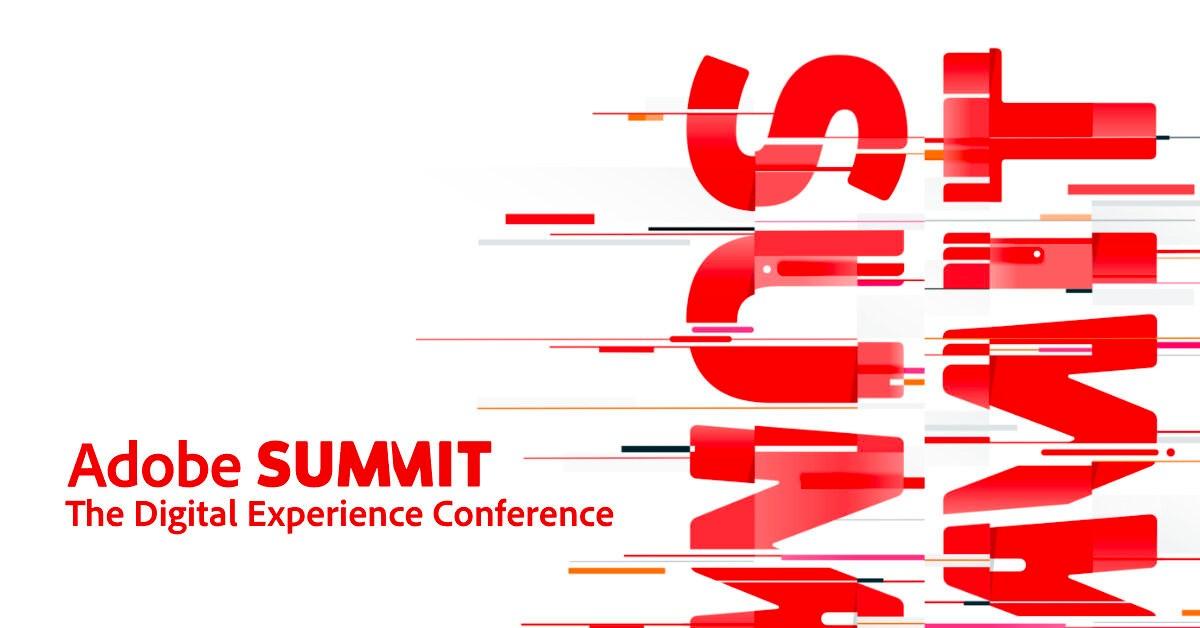 The Adobe Summit 2021 ran from April 27-29, featuring over 400 sessions and workshops led by hundreds of inspiring experts. Held online and globally, this year's summit saw a record 100,000+ attendees from a variety of industries like banking, e-commerce, telecommunications, and advertising. As a Cognizant Digital Business and winner of the Adobe 2021 Digital Experience Partner of the Year award for Central Europe, Netcentric was delighted to be part of this year's summit as diamond sponsor.
Biggest digital marketing trends in 2021
The past year has accelerated global digital transformation, and the Adobe Summit 2021 was an opportunity to come together to celebrate our successes and learnings, while looking ahead to where these trends in digital marketing will take us next.
What key trends should businesses be paying attention to as they develop their digital strategy following the pandemic?
1. Personalization is the key to creating meaningful digital experiences at scale
Accelerated by the pandemic and a rise in direct-to-consumer models, businesses are finding that investing in personalization at scale is how they can offer meaningful digital experiences to customers. This is enabled by leveraging tools like Customer Data Platforms, analytics, and next best action decisioning workflows.
2. Digital transformation needs to be human-centered, and deliver value
If 2020 was the year of digital transformation under duress, then 2021 is the year of anchoring these strategies in the value they deliver to customers. Now that the world has had time to recover from the pandemic and adjust to our new digital reality, businesses will need to make sure their strategies are backed by data, and articulate the value they deliver to the end users.
3. Content marketing needs to be agile to keep up with a constantly evolving digital customer journey
Culture and consumer patterns can change rapidly, and companies need to develop agile strategies to keep up with this. In terms of content marketing and management, businesses would be wise to invest in robust customer data platforms, analytics learning tools, and digital asset management systems that enable them to adapt and deliver customized experiences in real-time.
Netcentric at the Adobe Summit 2021
Two Netcentric experts had the pleasure of speaking at the Adobe Summit, co-hosting a session with Andreas Grass, the Global Head of Digital Brand Experience at Allianz.
"Sharing knowledge is one of the core values of Netcentric," said Vera Reljic, Transformation Manager at Netcentric. "We got to live up to this value by presenting at the Adobe Summit." Echoing this sentiment, Stefan added, "I was quite honored to present a global DAM solution we delivered for our client at the Adobe Summit - which, in my humble opinion, is the greatest knowledge sharing event in the AEC space."
Vera and Stefan were part of a team that delivered a global Digital Asset Management rollout for leading financial services provider, Allianz. They explained the challenges in compliance and integration that Allianz faced as a global provider, and how they worked closely together to deliver a centralized, simple solution on a tight 6-month timeline based on real user needs.
Want to learn more about leveraging the full potential of Adobe Digital Asset Management solutions? Watch our recorded Adobe Summit session here.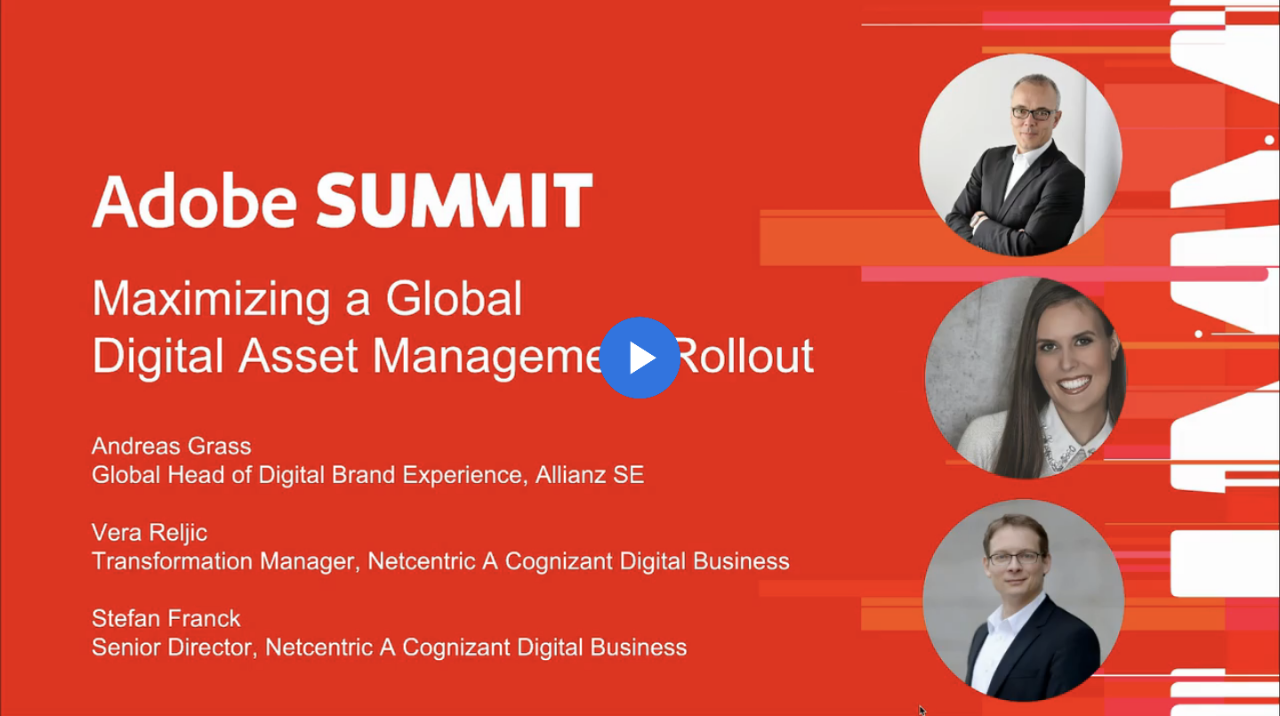 https://business.adobe.com/summit/2021/sessions/maximizing-a-global-digital-asset-management-rollo-s855.html