How to deliver personalized financial and banking experiences on and offline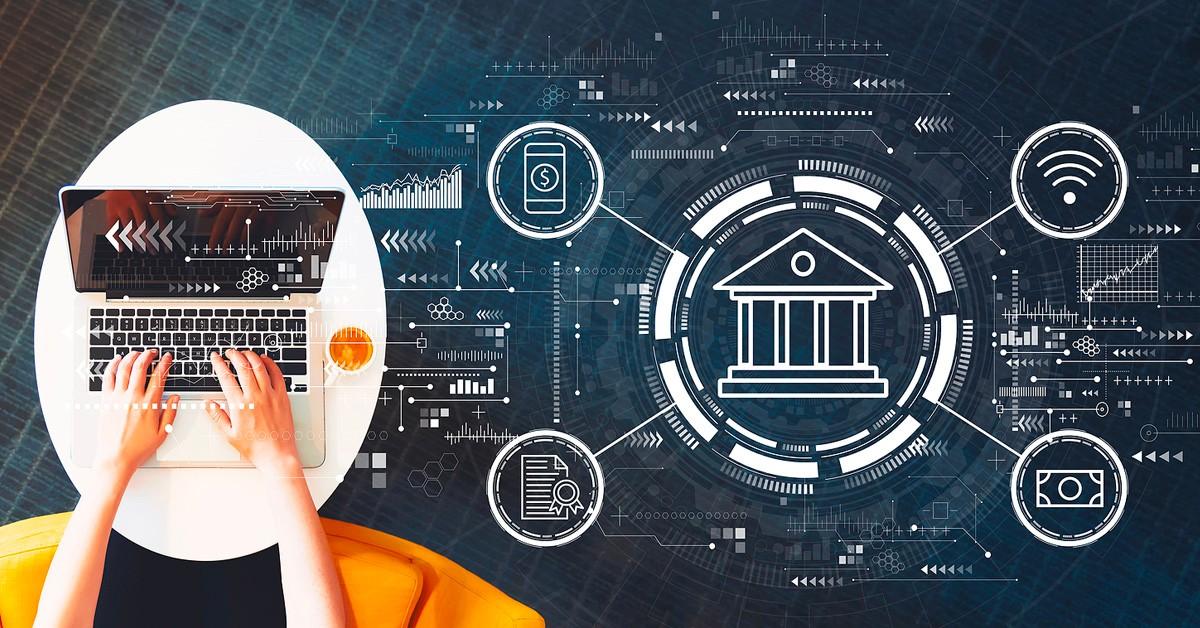 Today's consumers demand a digital reflection of themselves in most, if not all of the touchpoints with the companies that they buy digital services from. Think of Netflix: its popularity is largely attributed to its "recommendation engine", which is a digital reflection of customers' historical behavioral data. The delivery of this level of personalization has been driven by a huge generational shift in the way that people interact with digital services.
The same customers expect no less when it comes to personalized financial and banking experiences. They want the perfect balance between both physical and digital touchpoints.
So, how can you make this concept work for your customers?
1. Use data to build hyper-personalization into all of your services
The ability to deliver personalized financial and banking experiences is dependent on an organization's ability to capitalize on its access to historical customer data. However, although this data gives you a holistic view of each customer, it should not exist in a vacuum that prevents valuable insights from being leveraged.
The pandemic has put immense pressure on banking and financial institutions to make massive headway into the adoption of large-scale digital banking. As we move through the stages of the pandemic, the challenge for these institutions is recognizing which customers prefer using digital channels and for which tasks, those who will continue to rely on traditional in-person services, and how to serve all of them efficiently.
Banks and financial institutions are uniquely placed to deliver personalized experiences due to their large customer bases and large amounts of data on each customer. Hyper-personalization allows you to deliver customer-centric, tailor-made services and products that can, in turn, increase customer engagement, conversion, and loyalty rates.
To do this, organizations must utilize a robust analytics platform. We are experts in using Adobe Experience Cloud to leverage and analyze mass amounts of data from multiple platforms to personalize banking experiences on an individual and customer-segment level.
2. Orchestrate cross-channel customer journeys at scale
Finance and banking institutions are made up of a complex interplay of customer touchpoints. Engineering end-to-end experiences that consider both physical and digital touchpoints are created by bringing together customer data, including branches, apps, and call centers.
This is especially important when we consider the pandemic climate. In Italy, Spain, and the U.S., 15-20% of customers believe their use of digital banking channels will increase after the crisis, meaning that banking institutions need to focus on de-siloing their customer experience strategies as a matter of priority.
Customers use different touchpoints at different stages of their customer journey. To provide truly personalized financial and banking experiences, institutions need an accurate view of their customers' journeys, including their bottlenecks and channel preferences.
Having a clear understanding of customer journeys also allows institutions to push their existing models' boundaries and offer less traditional competencies to strengthen their customer base.
For example, recognizing the benefit of extending the customer journey, multinational banking and financial services corporation ING offers its customers services such as accounts-receivable management and cash-flow analysis. Meanwhile, National Australia Bank teamed up with a health-tech firm to offer their customers a consolidated billing platform to ease the process of paying for medical expenses.
We can help you leverage Adobe Target not only to break down data silos and create personalized customer journeys but also to implement rules-based personalization and behavioral targeting to ensure your customers can make the most of their cross-channel journeys.
3. Embrace marketing automation and Artificial Intelligence (AI)
Marketing automation helps financial and banking institutions tailor content relevant and most helpful for customers, eliminating the need for them to go looking for the service or journey they need. As customers access web pages, emails, and social media, organizations harvest this data to create a database that helps them drive personalized marketing campaigns at scale.
Additionally, AI helps banks use collected data to create personalized financial and banking experiences in various ways, such as introducing chatbot personal assistants, automating banking tasks, and recommending relevant products. According to McKinsey, banks that fail to make AI pivotal to their core strategy risk not only being outsmarted by their competition but their customers abandoning them, too.
As an example of AI at work in the banking industry, Trim, a financial health company, uses an AI assistant to analyze customers' credit card spending, shows them how much they spend, and simplifies the process of canceling services they no longer want.
As experts in helping organizations leverage Adobe Target's AI and machine learning capabilities, we can help you engage your customers through personalized journeys.
Consumers are ready for personalized financial and banking experiences. With competition rising and a younger, more tech-savvy generation of consumers, institutions need to have their finger on the pulse of personalized customer journeys if they are to compete in a dynamic market successfully.
Investing in better processes and technology to deliver better digital experiences allows forward-thinking institutions to capitalize on customer data and AI capabilities.