Netcentric Summit 2021: How we're leading the way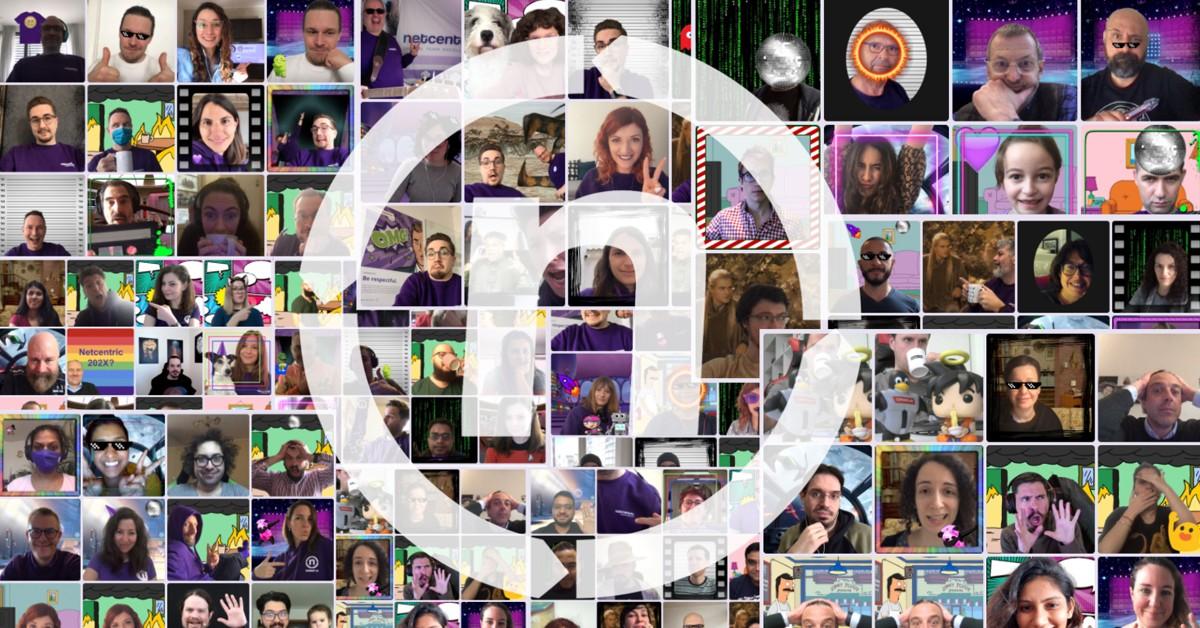 Like so many big events, our summit has gone digital. Each time, it gets bigger and better and we feel more connected than ever. At every summit, our employees come together to learn from, share with, and inspire one another. The theme this year was Ecosystem Interplay to recognize the importance of our wider Cognizant community and ecosystem of expertise, technologies, and talented professionals across the globe.
Our virtual summit was truly company-wide and brought 626 employees together from all over the world as attendees and speakers. Whether they were sharing their expert knowledge, joining panel discussions, or fireside chats, everyone had the opportunity to have their voice, experience, and questions heard.
Throughout the day, we had several incredible keynote speakers. Gerhard Gerner, CEO of Netcentric, gave an open and honest presentation about who we are and what we stand for. He talked about how our unique culture continues to be at the forefront of our 2021 strategy and stressed the importance of an open culture and our holacratic way of working. At Netcentric, holacracy means that we promote autonomy and independent decision-making within teams and individuals. This enables us to remain highly flexible and responsive at all times. Gerhard added, "At Netcentric, we provide a safe haven for everyone to do great things. We have an 8-step strategy for 2021, and the first pillar of that strategy is "foster positive employee experience". We are different, but we are equal, and that's what really makes an impact on Netcentric and our clients."
https://www.youtube.com/embed/rgoQeP6Rfpc?showinfo=0
Other speakers, like Pellegrino Riccardi, highlighted the importance of retaining our humanity in a world that's changing. He said, "Technology is amazing, but our brains are wired for human connection", and reminded us that we still need to show each other affection in order to do great things. Simultaneously, for the first time, Adobe expert David Nuescheler and Head of Consulting at Netcentric, Piotr Zabiello, held a fireside chat. All Netcentricos were encouraged to get up close and personal and ask their burning questions in an intimate yet relaxed conversation next to the (virtual) fire.
We also held many Breakout Talk sessions hosted and presented by Netcentric employees, including tech-based topics such as building a data pipeline in the cloud and how to employ Adobe Experience Platform's offer decisioning engine for omnichannel delivery. Our business talks focused on how accessibility is becoming business-critical. For example, Carolina Rincon, Requirements Engineer at Netcentric pointed out that UK businesses miss out on 2 billion pounds every month by ignoring the needs of people with disabilities.
Diversity and Inclusion Lead at Netcentric, Katrin Weissenborn, also led a session on the importance of inclusive Language in engineering and beyond. She said, "Language has a big impact on our sense of belonging in the workplace. Accessible language also opens up and amplifies your message, and helps you avoid missing out on both potential customers and future employees."
Being able to build virtual connections throughout multiple dispersed teams was one of the main focal points of the Summit. 2020 was indeed the Zoom quiz year, but we took virtual games to the next level during our Summit. We organized 70 virtual teams to compete to beat the Hacker who 'infiltrated the system'. This was a true highlight of this year's summit since we were able to bring small, randomly selected teams together to get the chance to interact, play, and most importantly, laugh. And, to transport ourselves out of our home offices, kitchens, and away from our sofas, we had a virtual photo booth with over 200 photos taken during the day.
At Netcentric, we have our finger on the pulse of change. We acknowledged 2020's challenges and managed to successfully bring our teams together to kick off a year of collaboration, innovation, and responsiveness in an ever-changing business landscape. We're leading the way with our virtual summits and feeling more connected than ever!