Navigating the future of hospitality and travel: Why seamless customer experiences are now essential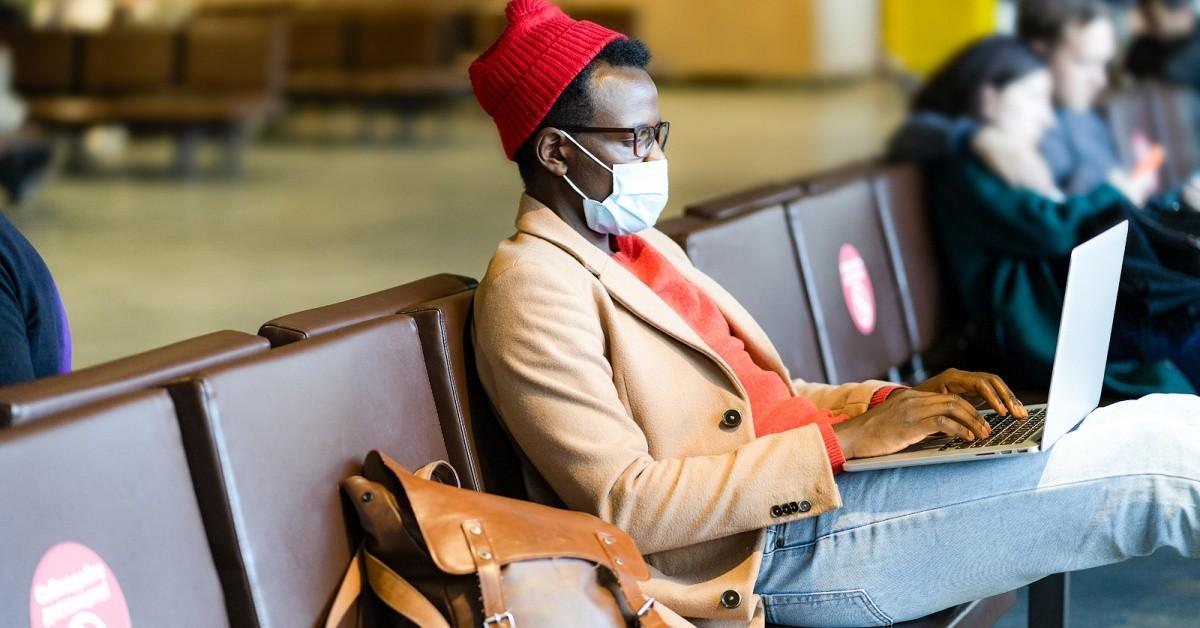 There is no doubt that the Covid-19 pandemic has caused severe disruption to travel and hospitality businesses around the world. With global lockdowns and social distancing measures restricting freedom of movement both domestically and internationally, brands in these sectors must adapt quickly to the challenges posed by the 'new normal'. Remaining agile in the face of these ongoing travel and social restrictions is vital for staying competitive.
So, how can they do it?
Adapt fast to changing customer behaviour
How people travel in 2021 and beyond is changing. 93% of young adults say lockdowns have increased their desire to travel. 55% of travelers will opt to get away for longer periods — wanting to travel for 14 days or more, while 60% say they'll be taking fewer trips a year than they did pre-pandemic.
To navigate in this uncertain future, businesses need to ensure they can operate with flexibility and cope with erratic demand while delivering engaging, highly personalized, customer-centric digital journeys across all channels.
Deliver outstanding digital experiences
59% of consumers now care more about customer experiences than they did before the pandemic. Yet, 61% of travel industry executives admit their customer experiences still need improvement. Brands need to focus on creating meaningful experiences for all their customers now to ensure brand loyalty. To meet today's consumer demands, you need to ensure your customers are at the heart of your marketing, analytics, advertising, and commerce operations, delivering engaging experiences across all touchpoints.
With 80% of businesses now investing in omnichannel experience creation, brands should look toward leveraging cutting-edge experience technology to stay competitive. Solutions like Adobe Experience Cloud(AEC) provide all the tools you need to rollout international content campaigns and drive more tailored experiences in different language variations.
Focus on innovation
With 80% of travelers saying technology will increase their confidence to travel in the next 12 months, there is no time to waste when it comes to digital transformation and optimizing your customer experiences. Today's travelers demand real-time, personalized experiences, and your business needs to deliver these at the right time and in precisely the right place. To do this (and do it well), you need to stay ahead of the digital experience curve — creating 360-degree customer profiles that leverage data-driven insights and update in real-time.
Cutting-edge tech like the Adobe Experience Platform(AEP) helps you to understand your customers truly. By offering advanced, AI-driven insights, brands can leverage customer journey mapping and deliver seamless experiences across all channels. To show you what AEP can do — we created our own AEP demo, demonstrating the platform's transformative capabilities for the fictitious Netcentric airlines.
Start your transformation now
We know that businesses are operating with limited resources during these challenging circumstances — but that shouldn't stop you from engaging your customers. That's why we offer different digital solution packages and services to suit every business need and budget. Our ready-to-use subscriptions (SaaS) are pre-built solutions that will get you up and running in just a few weeks. Alternatively, our bespoke tech stacks are tailored to your requirements so that you can achieve your business goals fast.
We've already enabled travel and hospitality companies worldwide to improve their customer experience delivery with our comprehensive tool packages. Our purpose-built stack and website for Miles and More, the largest traveler loyalty program in Europe, supercharged their content campaign output to 20 million members across different geographies and provided the infrastructure to implement high-level personalization.
Discover more about the ways we're enabling travel and hospitality businesses to thrive in the new normal. Get in touch.