2020 in review: How this year transformed experience business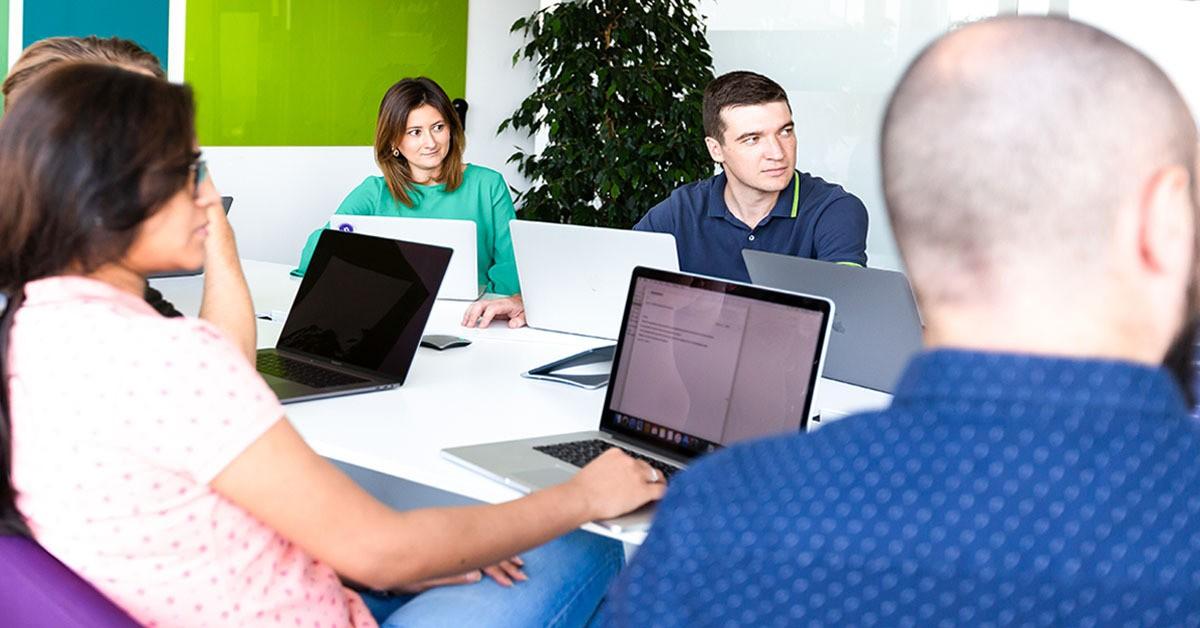 2020 rocked the boat of experienced businesses. In almost every sector and every country around the world, business leaders have been forced to reconsider their business strategy and approaches to experience-building completely. From the way teams work together, audiences interact with brands, to the way revenue is generated, modern brands will never be the same again.
But - despite the challenges of 2020, the rapid digitization of business as a result of the global pandemic has brought valuable learnings and positive transformation for many.
As the VP of Adobe's global commerce business put it, "It has accelerated the adoption of technology, and we are never going back to the old ways." Studies show changes in digital and tech adoption are taking place at 25 times the pace of 2019, compressing years of transformation into a matter of months.
How brands respond to this unprecedented rate of change will be crucial to their success in an entirely new digital landscape. What worked before simply isn't relevant anymore, so it's more important than ever that CMOs and CIOs keep their finger on the pulse of digital evolution; so they can continue to build consumer trust and brand loyalty in the 'new normal' - and the 'next to normal' too.
At the forefront of experience business, Netcentric is here to help you keep an eye on the horizon of digital commerce. So let's dive into some key trends of 2020 that show the upward curve towards more exceptional customer experiences.
Key trends from 2020 for experience business
1. Exponential cloud migration
Pre-pandemic, cloud solutions offered vital business benefits: cost-efficiency, infinite scalability, freedom from hardware contracts, faster time-to-value, frictionless software updates, higher performance and improved security. That value proposition has been validated tenfold in 2020 when remote collaboration and asset management became crucial to business-as-normal; as well as accessing physical servers for maintenance or updates posed real challenges. As Netcentric's Stephan Becker, System Engineer puts it: " With more cloud adoption in 2020, the stage is set for leveraging cloud-native solutions in 2021 solving challenges such as personalisation, targeted content and accelerating digital experiences."
That led to a mass exodus towards cloud solutions like AEM in 2020. Cloud spending rose 37% to $29 billion during the first quarter of 2020 as the pandemic underlined the need for flexible, cost-efficient, off-premise infrastructure. Despite IT spending as a whole falling this year, cloud spending specifically rose around 19% in 2020. Following the widespread shift towards cloud services, worldwide spending on public cloud services and software is forecast to hit $304 billion in 2021, up 18.4% since the start of 2020.
The takeaway? 2020 has accelerated the adoption of cloud technology exponentially - so more brands are looking into 2021 with a more flexible, cost-effective and robust architecture to power their online experiences.
2. From selective automation to hyper-automation
As we headed into 2020, organizations were incorporating automation into specific areas of their experience chains - perhaps in email campaigns or metadata tagging. However, with margins under pressure from shifting income streams, the cost-to-serve for many brands had to be reduced at the same time as customer touchpoints and interactions soared. That dilemma made 2020 the time to shine for automation, or should we say hyper-automation.
E-commerce and digital sales rose by almost 40% in the first half of 2020. With increased site traffic and a higher volume of customer interactions online, automation became the name of the game for organizations wanting to build more agility into their marketing operations, customer communications and supply chains.
Despite an overall drop in marketing spend, budgets for marketing automation expanded in 2020. Though few have reached 'zero-touch' (i.e. complete automation) many brands have been forced to pivot to a 'low touch' approach in 2020. This means converting specific critical marketing processes which usually require people power, to automated workflows. When it comes to vital activities like customer support or asset management, brands are introducing automation simply to stay afloat without making a wave of new hires. It's a challenging time to implement automation at pace and scale. However, the hyper-automation trend is placing many innovative organizations in a competitive position for 2021.
Forward-looking firms will also be leveraging automation and AI to predict disruption heading their way, such as demand peaks and troughs under different regulations in different regions. As Netcentric's Digital Marketing Specialist Andreea Mincu, highlights, "2020 came with plenty of ups and downs; it changed priorities, budgets, team structure, it cancelled planned campaigns and new functionalities development. But having automated solutions already in place made it easy for us to react in a fast manner, adapting our campaigns to the current situation."
The takeaway: hyper-automation has made business lower-touch in 2020, freeing up resources for creative, strategic thinking and more agile workflows.
3. Real-time personalization became the standard.
Storytelling has always been the most powerful weapon in a marketer's arsenal. However, this year it became their superpower as the need for brand differentiation in a digital market soared. With so many companies taking their offering online this year, the ability to generate, manage and distribute digital content to the right channel at the right moment was more important than ever. Especially for telling the story of why your brand was the one that solves customer needs over any other. As Netcentric's Head of Consulting, Piotr Zabiello points out, "The future of digitalization will really materialize itself in the customer experiences much more than ever before, and they will become more personalized, more data driven, more meaningful and hopefully offer us more convenience".
Surveys show that 74% of companies made changes to increase site personalization in 2020 as part of their business model. Consumers came to expect personalization this year too: 72% of them say they'll now only engage with marketing messages that are tailored to their interests. In 2020, time was tight, financial stability was scarce, and the competition was high, so brands were forced to invest in taking their personalization to the next level: from reactive to real-time.
There's a big difference between applying a static supply of historical customer data to figure out what users might want - and architecting that experience according to live user interaction at any moment, within any area of your business. That's why, in 2020 brands adopted state-of-the-art tools for real-time personalization and lower time-to-market for content delivery.
The takeaway? In 2020, advanced personalization became the norm rather than a luxury. Businesses are being forced to graduate from reactive to real-time personalization and create a truly tailored experience in a more competitive market.
The perfect time to collaborate with a cutting-edge digital partner
The exponential rise in digital adoption has disrupted all areas of business. But it also presented brands with unique opportunities: to lower their cost-per-visit, grow brand awareness, optimise the efficiency of marketing operations, go serverless with cloud infrastructure, introduce real-time personalization and truly add value to their customers in difficult times.
Looking back on 2020, it's not all negative: decision-makers that previously hesitated have taken leaps, brands that generally played it safe have had to innovate, and customers have opened up to new ways of interacting with the brands they love.
The impacts are enormous - but so is the pressure to take advantage of this radically reimagined landscape before it's too late. Digital adoption comes with challenges to ensure brand differentiation, manage cyber risks and keep costs low whilst ROI on MarTech stays high.
Now is the perfect time to collaborate with a digital partner that has one finger on the pulse of experience innovation, and the expertise to help your business reap the benefits of the rapid pace of digitization that doesn't show signs of stopping anytime soon. As Adobe's Digital Experience Solution Partner of the Year 2020, Netcentric has the experience to solve your most significant digital challenges and strengthen your greatest assets in 2021.