Creating exceptional customer experiences with Allianz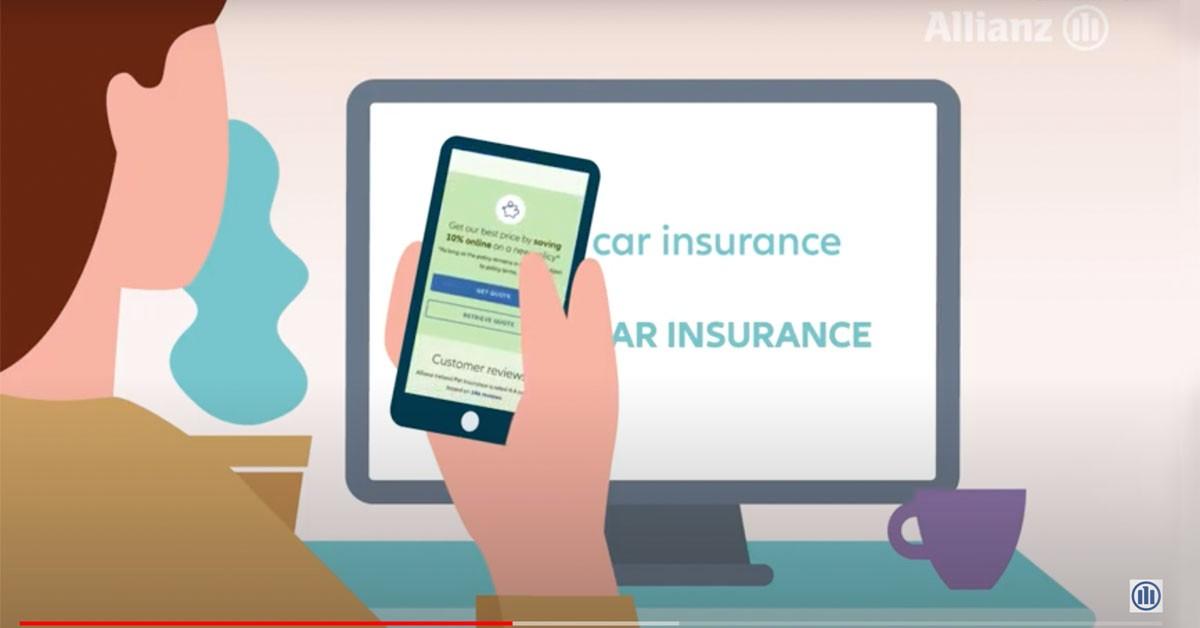 Netcentric creates dynamic video content to support Allianz in driving customer experience and increasing digital marketing maturity.
Challenge
The challenge was to develop standardized customer journeys and effective customer experiences, increasing a satisfied and loyal customer base. It was clear that to do this would only be possible by upskilling the marketers and distributors within Allianz.
To increase the digital marketing maturity of employees on a global scale, Allianz Group Strategy Marketing & Distribution wanted to better utilize their One Marketing platform by centralising all of the information, assets, guidelines and resources. The content needed to work for many marketers globally at Allianz, with varying experience and some of whom had never used these Adobe solutions before.
As Adobe and customer experience experts, we know that both the technology and the people are key to implementing digital transformation. The learning materials on the platform needed to be engaging, easy to understand and relevant to advance the marketing knowledge across the Allianz.
The Approach
It was decided videos were the best format to create dynamic learning material. Netcentric proposed an agile design/video production cycle with two teams, both with CX and marketing technology expertise on the Adobe Experience Cloud. One team was responsible for concept building and the other for production, running simultaneously to produce a video from scratch every 2-3 weeks.
At Netcentric we develop strong relationships with our clients, and whilst workshops would normally take place in person, the new normal meant we were able to work in creative ways online and meet even more frequently, with daily alignments. We also held bi-weekly remote storyboarding workshops, identifying the core aspects of each video. Together with Allianz, the Netcentric team, consisting of AEC specialists, customer experience experts and designers identified four business case videos to design, script and produce.
https://www.youtube.com/embed/1l0my0qtg2g?showinfo=0
Blueprints This guides the user through the website to create customer journeys that boost sales funnel access. These are ready-to-use for portals, pages as well as plug and play components which save huge amounts of time and effort.
Content production shows how to create engaging content with the Adobe Experience Manager, combining text, images, videos and graphics. Here you can also learn about different roles and rights for each team member working with AEM.
Getting the best value out of campaigns communicates the full capabilities of Adobe Campaign and the basics of customer segmentation using templates for campaign workflows and engaging campaign content. The video also shows how to track the impact of a campaign and how to share the results with others.
Digital campaigning best practices explains how to maximize email campaigns with Adobe Campaign and how to use pre-configured templates. It makes customer segmentation easy to understand and guides the user on how to create engaging campaign content and track its success.
The Key Benefits and Results
The four videos are tailor-made to fit the new global corporate design of Allianz, and integrated into the existing IT landscape. The content supports Allianz marketers around the globe to learn faster, create captivating content for websites and campaigns, improve customer journeys that boost sales funnel access.
Furthermore, measuring success has never been so easy and with these videos, every marketer has the ability to individually implement customer segmentation, test usability and track its impact by using data that works across the company.
Summary
Our strong collaboration between UX designers and Marketing tech experts enables us to deliver rich content to marketers from across the globe. Allianz stated, "It has been a great pleasure to work with Netcentric. We were impressed with their professionalism and reliability. What really differentiated Netcentric is their creativity to come up with an impactful storyline to bring the content to life."
Because of our expertise and knowledge, unlike an external agency, we are able to explain complex Adobe Experience Cloud solutions in creative ways and ensure this always complements existing materials and IT landscapes.