How to optimize your CX Analytics Operations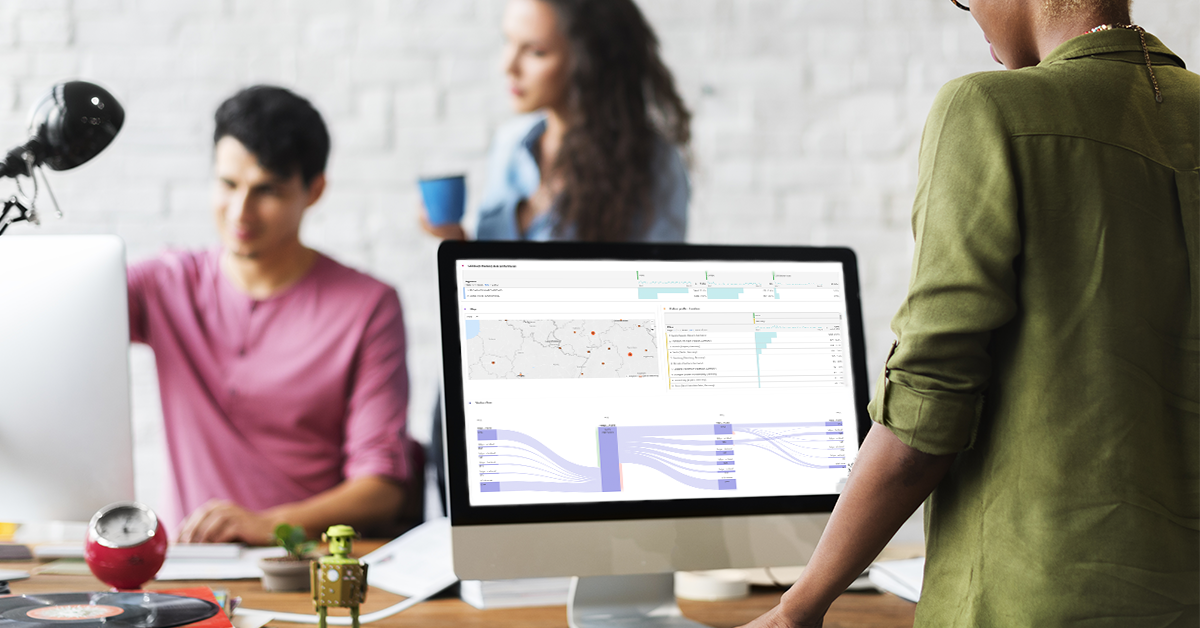 Analytics has become one of the most powerful tools businesses can leverage. In fact, 94% of business intelligence decision-makers state that data and analytics are important to their brands' digital transformation efforts today. With companies now generating enormous amounts of customer data on a daily basis, it is key to understand and utilize this data for better-informed strategic decisions, streamlined operations, improved customer engagement and boosted profits. Here's how to unlock the full potential of leveraging data by optimizing your CX analytics operations.
Maximizing ROI with optimized CX Analytics
While investing in a digital solution that includes a CX analytics tool, such as Adobe Experience Manager with Adobe Analytics, is the first step to successfully leveraging customer data, it isn't enough to reap the full rewards of data-driven CX strategy. In fact, many businesses invest in technologies but fail to see full returns on expensive software solutions. The main reason for this is that they often lack sufficient resources and knowledge to operate analytics tools effectively, as they require significant training to unlock their full potential.
Many companies struggle to implement these tools to successfully serve a variety of business needs, across multiple departments and regions. In other cases, companies become comfortable with certain tool features and neglect others. This minimizes ROI as teams are not leveraging the full capabilities of these state-of-the-art tools. So, businesses must make the optimization of their Analytics Operations a priority.
With the support of experienced Customer Experience analysts, enterprises can be confident the full return on their solution investment will be realized.
Leveraging the right Analytics support
Companies who want to guarantee they are making the most of their Analytics tools can leverage the support of an experienced Marketing Operations team with specialized Analytics expertise. These leaders in the field will not only be able to deliver data reports at speed but do so using an expertly critical eye that draws the right conclusions and provides the most valuable customer insights.
Netcentric's Marketing Operations teams enable leading brands to use Adobe Analytics to its full potential in the following ways:
Data Analysis - by analyzing data across reports, we help you to ensure the optimal performance of your website and campaigns to improve conversion rates. We'll also help you to identify new marketing audiences and opportunities within data reports, enabling you to maximize your ROI.
Expert advice & investigation - by sharing our expertise in building reports, interpreting and investigating your data, we enable your business to leverage crucial insights while improving your team's knowledge of Adobe Analytics tools and data interpretation.
Account Management & Maintenance - by streamlining template creation and management, including regular cleanups and governance rule-setting for a healthy tool utilization, our Marketing Ops team ensures that your tools are operating at their optimal capacity at all times.
Training - by running group training and one-to-one sessions that empower your team, we enable them to leverage Adobe Analytics for your business' specific needs. This helps key personnel, such as your Campaign Managers, to feel fully in control of your tools.
As Adobe's 2020 Digital Experience Solution Partner of the Year, Central Europe we're already helping global brands transform their digital marketing strategies by enabling them to successfully leverage Adobe Experience Manager and Adobe Analytics, with the support of our Marketing Operations services. Find out how we can help you today.