Netcentric named Adobe 2020 Digital Experience Solution Partner of the Year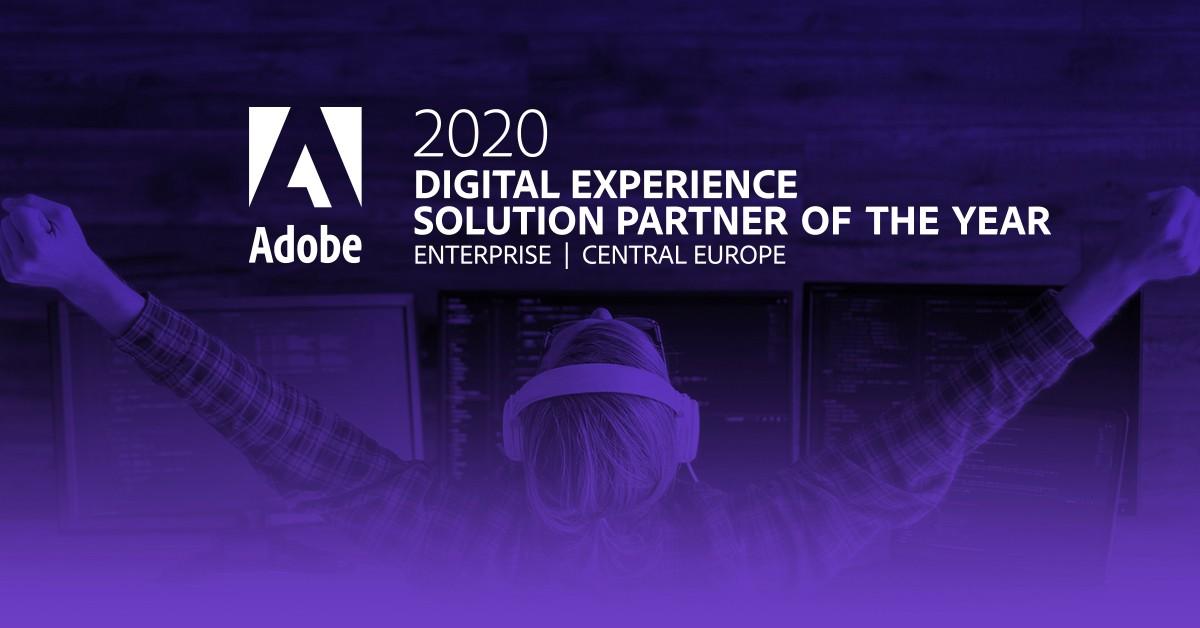 Netcentric, A Cognizant Digital Business, is delighted to announce that it has been recognized as Adobe 2020 Digital Experience Solution Partner of the Year, Central Europe. Adobe's Digital Experience partner awards honour companies that have made leading contributions to Adobe's business and have had a significant impact on customer success.
"We are very proud to be continually recognized by Adobe. Thanks go especially to our unique Netcentric community and to all the team members that go above and beyond every day," said Gerhard Gerner, CEO Netcentric.
"Our culture, our innovative spirit and our values allow us to develop state-of-the-art projects for our clients and their market success. We look forward to building on our strong foundation and support our clients and talents through these unpredictable circumstances, no matter what it takes."
Dedication to continued innovation and experiences
This award is a testament to our commitment to delivering continued value and innovation to harness the full power of the Adobe Experience Cloud. During this unsettling period, with the world facing a crisis previously unseen in modern times, at Netcentric we are becoming stronger together. We enable clients to satisfy their customers' needs, now more than ever in the digital world.
At Netcentric, we keep innovating and investing in talent across our agile and remote-operative teams, to ensure excellence anytime and from anywhere. Continuous support and business continuity is a given under any circumstances, further reflecting our unwavering commitment to executing our clients' digital visions to the highest standard.
Consistent Adobe recognition
We're proud that our close partnership with Adobe enables us to stay at the cutting-edge of digital customer experience.
Business continuity is essential and we are honored that our excellence is recognized consistently. This award comes after Netcentric was named Adobe's Delivery Quality Solution Partner EMEA 2019 last year. We were also awarded Adobe Experience Cloud Partner of the Year 2018 EMEA and received the Marketing Cloud Partner of the Year EMEA for 2015. Netcentric is also the only global Adobe partner with five specializations.
Netcentric is a leading Adobe Partner to global brands, building digital experiences that keep customers at the forefront of innovation, using scalable Adobe Experience Cloud technologies. As part of Cognizant, we can provide our clients with an enhanced portfolio of business-critical digital experience solutions, strengthening our combined position as a leading customer experience player in Europe.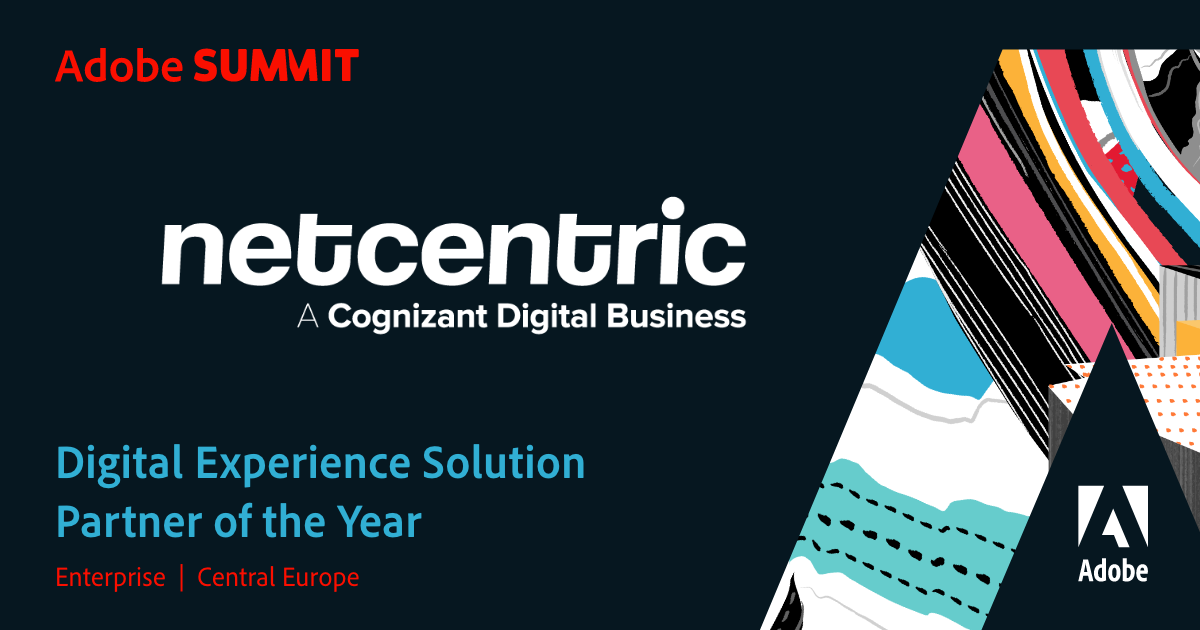 To find out more about how your business can operate at the cutting-edge, check out our 2020: Key Insights into experience solutions, or get in touch with one of our team to discover how we can help you.