Netcentric at DMEXCO 2019: at the heart of digital innovation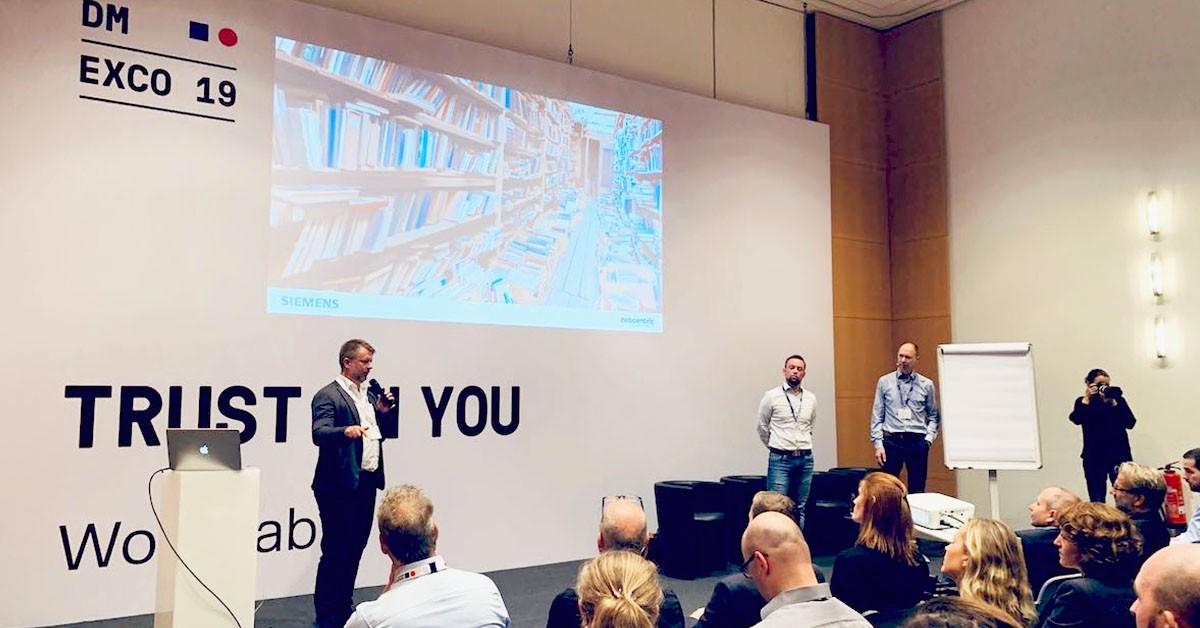 This September, Netcentric was proud to be a part of DMEXCO 2019, a meeting place and community for key players in digital business, marketing, and innovation. The event, which took place on the 11th and 12th September in Cologne, unites industry leaders, marketing and media professionals, and tech pioneers to set the digital agenda for the year ahead.
DMEXCO has set the standard as the ultimate forum for business minds to share expertise and inspiration. As a leading digital partner for the world's greatest brands, Netcentric was involved in the agenda, a testament to our position at the forefront of digital innovation, and in the field of digital asset management in particular.
The DAM challenge
A key challenge facing many of today's' digital businesses is how they can manage, process and deliver their assets effectively. With a higher volume and greater variety of assets needed than ever before, the assets challenge continues to evolve at a rapid pace. When it comes to asset management, what worked yesterday simply won't work tomorrow.
Thankfully, technological developments like AI, Machine Learning and sophisticated DAM systems can support businesses seeking innovative ways of managing and licensing terabytes of assets. Investing in DAM also unlocks opportunities to deliver content at the right stage of customer lifecycles to ensure a seamless and personalized experience across channels. However, leveraging such technologies isn't easy to do alone. Netcentric has the experience to support innovative businesses to extract the largest possible business benefits from their solution. It's this expertise that we shared at this year's DMEXCO.
Netcentric at DMEXCO 2019
With its horizons worldwide and its focus local too, DMEXCO provides an engaging program of seminars, debates, and expositions that center on the future of the digital economy. The Netcentric team presented at Worklab 1 on the 11th of September, sharing our experience on DAM management. This practice-oriented worklab went beyond a simple knowledge transfer to encourage open discourse.
In a keynote speech, Siemens' Andre Graf and Netcentric's Thomas König and Sven Schubert shared their insights into the key challenges of DAM for modern enterprises. They discussed how these challenges have been mastered together with Siemens, and how Siemens DAM has become a seamlessly integrated and centralized content delivery entity within their digital ecosystem.
Watch this video for the full presentation.
https://www.youtube.com/embed/WOj62hOdChk?showinfo=0
Ready to learn even more about how you could transform your DAM for ultimate business results? Read our practical guide to digital asset management or download our Smarter Assets Now white paper for insights on the most innovative approaches to digital asset management available today.