Netcentric becomes the only Adobe Solution Partner worldwide with five Specializations
Netcentric is proud to have attained the Adobe Specialization for our work with Adobe Target. This achievement makes Netcentric the only Adobe Partner globally to hold five specializations.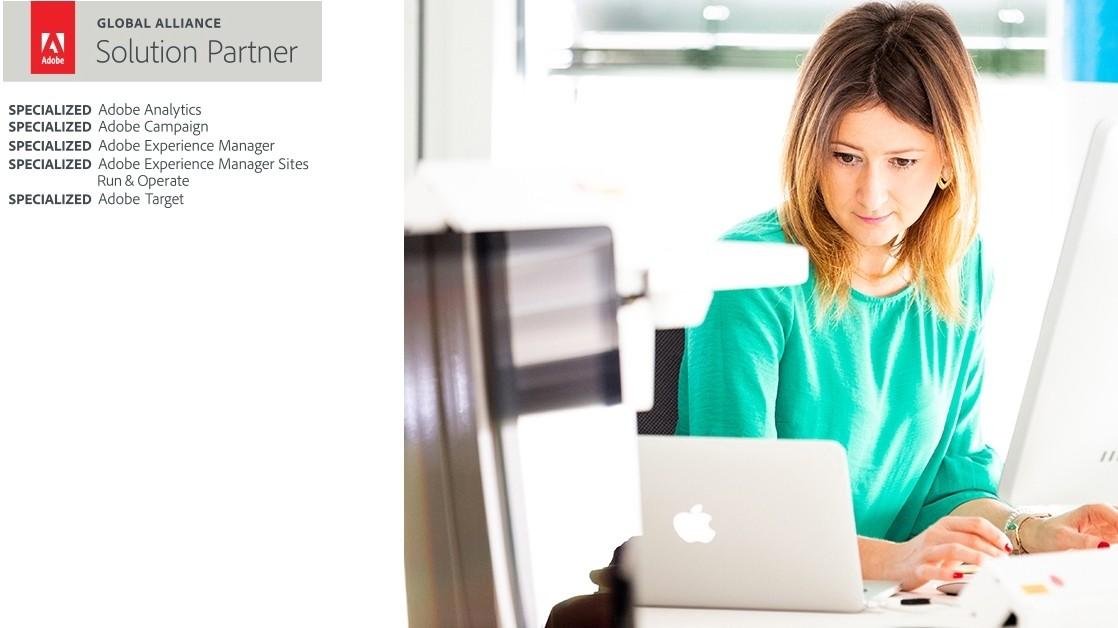 Adobe specializations highlight brands' proven capabilities and successful implementations, and are achieved through ongoing commitment to training and testing, in order to gain expertise in Adobe technology. This fifth specialization is a testament to our dedication to harnessing the power of the Adobe Experience Cloud to create experiences for our clients that exceed customer expectations.
Adobe Target Specialization
This prestigious specialization in AEC Solutions reflects Netcentric's expertise in delivering bespoke, future-proof AEM solutions for our clients. Adobe Target is a powerful cloud-based testing and targeting tool for optimizing and personalizing experiences. It has the capacity to integrate with Analytics, as well as to generate reports which empower marketers to pinpoint the specific offers, experiences, and messages that will truly engage their customers. This advanced personalization solution uses factorial testing to understand elements for real-time targeted content, so your business can deliver a personal experience to every visitor, every time.
Miles & More partnered with Netcentric to create a powerful site using the Adobe Experience Cloud stack to drive personalized content to its users. Adobe Target formed a vital part of this tailor-made solution, driving targeted campaigns and unlocking state-of-the-art personalization, such as the ability to exchange content pieces within the site for highly segmented audiences.
A trusted certified partner
This new certification strengthens Netcentric's position among the leading Professional Services Providers within the worldwide Adobe ecosystem. As a specialized partner, we invest heavily in our development teams with a focus on rigorous Adobe-endorsed skills that test each product area. We deliver exceptional quality product implementation on time, every time, so our clients can adapt at speed to constantly evolving environments and grow their business within the new digital climate.
No other solution provider offers such a breadth and depth of Adobe solutions, grounded in certified implementation expertise. We're pleased to have been awarded another prestigious specialization, which will enable us to deliver more exceptional experiences for our clients.