Grow your brand with the right digital solutions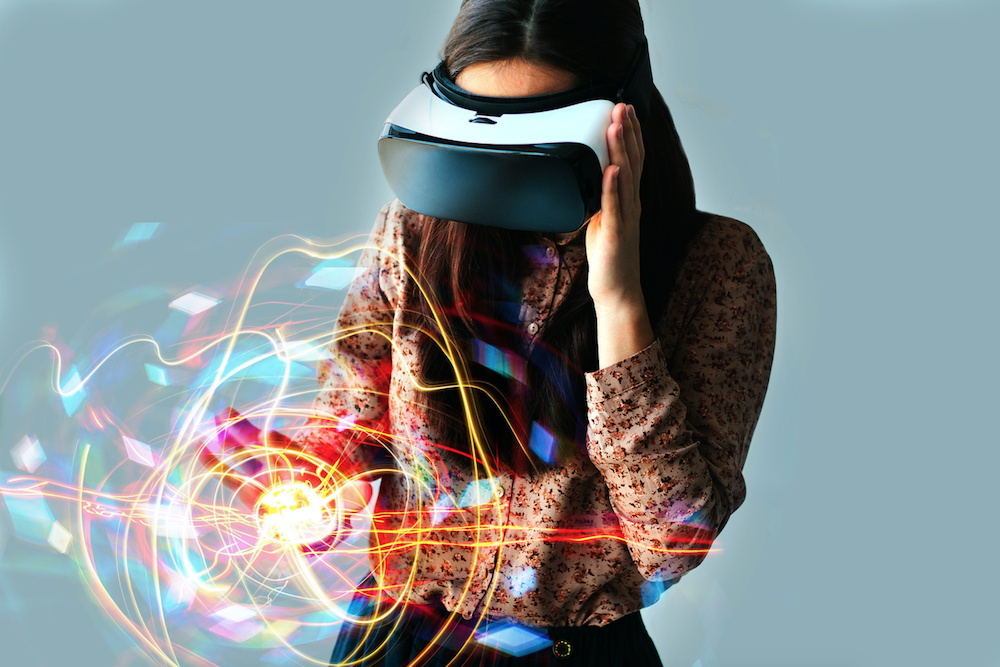 2018 has been a year of game-changing developments in the realm of enterprise-level digital marketing. As we look into 2019, the new year will pose both opportunities and challenges for businesses looking to build lasting customer relationships in a competitive landscape.
Crucially, despite a wealth of innovative solutions available, many corporations continue to struggle to integrate the right technology and solutions, lacking the mindset and expertise to implement what's right for their business needs. To help your business navigate the obstacles on the horizon, we're bringing you a rundown of the outlook for 2019.
Is your brand ready for these challenges?
Here are 5 digital marketing insights for 2019:
Machine learning & artificial intelligence
The impact of machine learning and AI on digital marketing will continue to be a key topic for consideration in 2019. Applying machine learning to digital marketing is already opening possibilities in terms of in-the-moment content decisions for specific customers. For brands looking to leverage AI to their advantage, they should ensure they have a solid data foundation, extensive risk assessment and a comprehensive data strategy. For brands navigating this new landscape and looking to deliver exceptional customer experiences, Adobe Sensei delivers the power of artificial intelligence and machine learning to help them discover "the hidden jewels in the great mounds of data". This, in turn, will support marketers to deliver seamless, multi-channel experiences that put customers first. As Chris Duffey, head of AI innovation and strategy at Adobe recently highlighted, organizations that aren't strategically leveraging AI by 2020 will inherently lose market value. That makes 2019 the perfect opportunity to explore the benefits of artificial intelligence for your business.
Asset management
In today's modern business landscape, the way teams work together on assets is evolving rapidly. The application of integrated systems, such as the Enterprise Creative Cloud and AEM Assets has accelerated this change. Leveraging these technologies in 2019 will enable creative companies to benefit from a streamlined application ecosystem, so they can reduce time-to-market, improve license management processes, and deliver a consistent brand message. A single source of truth such as AEM Assets enables content collaboration, visibility and access management at all stages of an asset's lifecycle, enabling creative organizations to focus on delivering exceptional customer experiences.
Breaking down silos
Digital transformation isn't a short-term fix, it's an ongoing holistic process which goes beyond IT and marketing. The human level is vital too. That means breaking down the internal silos that prevent smooth collaboration, data sharing, and consistent customer communications across touchpoints. This free flow of data not only improves internal productivity but it allows you to leverage that better, so user information travels with them throughout their customer journey. The result is improved, streamlined collaboration across departments and an optimised customer experience as well.
Agility
It's important that, as it's adopted by corporate organisations with legacy infrastructures and inflexible hierarchies, agility is seen as a tool rather than a catch-all solution. The four main aspects of agility to understand are: direct, transparent communication; flexibility; working software; and teamwork. Successful agile environments will be built around these four pillars, prioritising and implementing these ideologies rather than seeking to simply tick the box of applying agility. Make agility work for your business by seeing it as a team effort that requires internal trust and investment, preparing for complexity and planning ahead. That way agility can provide your brand with the answer to ever-changing and expanding customer requirements.
Full potential of Adobe Experience Cloud
Customer expectations will continue to rise, meaning businesses must keep seeking ways to improve the way they interact with their audiences across life-cycle stages. When it comes to ongoing change, enterprises need to be proactive rather than reactive: they need a flexible and scalable solution to help them ride the waves of constant evolution.
Netcentric provides state-of-the-art solutions for our clients using Adobe Experience Cloud technologies, with the expertise and knowledge to unlock the full potential of the AEC. Add to this our agile way of approaching complex implementations and projects, and our structure of holacracy - and the result is a trusted digital partner that helps global brands leverage the Adobe Experience Cloud to navigate a changing digital future.
Conclusion
In face of a digital landscape that's being constantly reinvented, to truly win in 2019 brands will need to embrace the new. This means leveraging technology such as the Adobe Experience Cloud, AI and Machine Learning to deliver personalized experiences across touchpoints. However, it also means seizing the opportunity to develop improved internal processes and re-examine corporate structures, by breaking down silos and spotlighting CMOs to drive growth. It's only by accepting change and taking advantage of the opportunities it presents that brands will stay competitive in 2019.