Celebrating expertise: Netcentric becomes the only global Adobe partner with four specializations
Netcentric is proud to have achieved the Experience Manager Sites Run & Operate Specialization. This certification makes Netcentric the only Adobe partner with four specializations globally.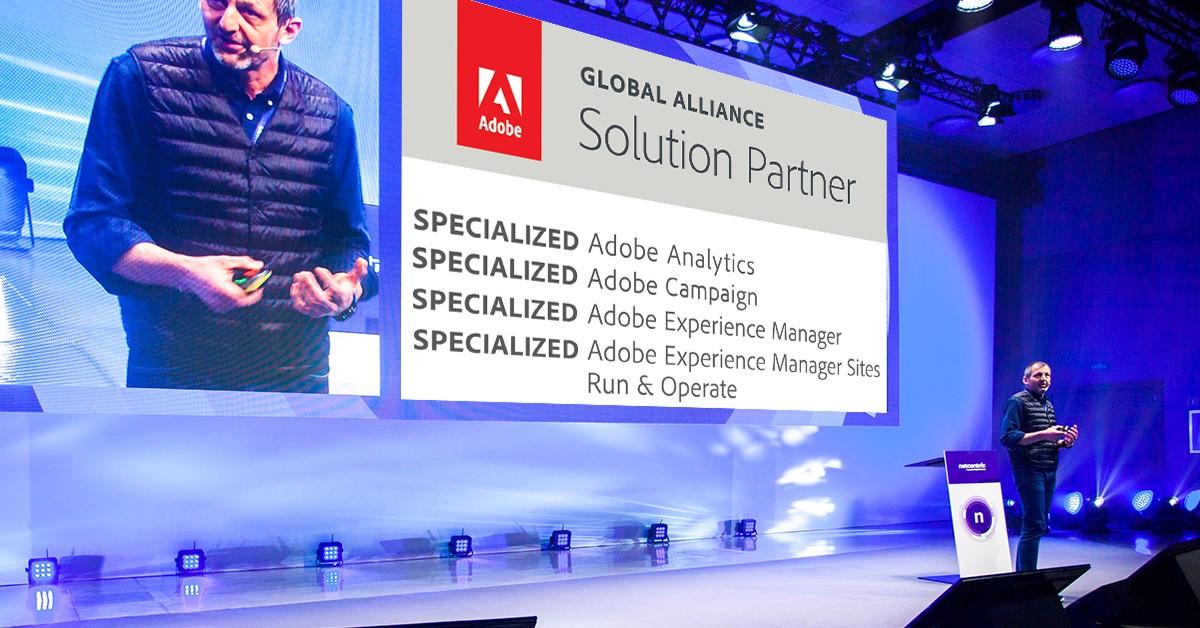 This specialization reflects our proven capabilities and successful implementations, achieved through an ongoing commitment to training and testing in order to be the expert in this area. It also shows our dedication to harnessing the power of the Adobe Experience Cloud to create experiences for our clients that exceed customer expectations.
AEM Sites Run & Operate Specialization
Netcentric has years of expertise in operating large-scale Adobe Experience Manager and Campaign implementations for global brands. Our experience in second and third-level implementations, whether for cloud infrastructure, in-house or colocation data centers, means we can help our clients become more agile in responding to challenges. Our Run & Operate teams have a clear vision not just within this field, but across the entire spectrum of bespoke AEM solutions.
Our experience involve designing and implementing cloud infrastructure platforms for multi-tenant, multi-project AEM setups, as well as creating and implementing DevOps processes that incorporate best practices from both ITIL and DevOps methodologies. We keep an eye on the future and work proactively to deliver tailor-made AEM solutions to our clients.
A trusted partner
This new certification places Netcentric among the best of worldwide Adobe ecosystem of Certified Professional Services Providers. As a specialized partner, we demonstrate customer success by providing credible customer references. We also invest heavily in our development teams through rigorous Adobe-endorsed skills that test each product area. Finally, we provide exceptional quality product implementation on time, every time, so our clients can grow their businesses and adapt rapidly to changing environments.
This great achievement comes after being named a Global Alliance Solution Partner earlier this year, and adds to our three pre-existing specializations in Adobe Analytics, Adobe Campaign, and Adobe Experience Manager. This year, Netcentric was also named Adobe Experience Cloud Partner of the Year EMEA by Adobe. This additional certification strengthens Netcentric's position as a frontrunning expert in Adobe Experience Cloud technology, whilst also cementing our close partnership with Adobe. As a result, no other solution provider offers the breadth and depth of Adobe solutions coupled with certified implementation expertise. We are proud to have achieved another prestigious specialization, which will further enable us to deliver exceptional experiences to our clients.