6 customer experience takeaways of 2018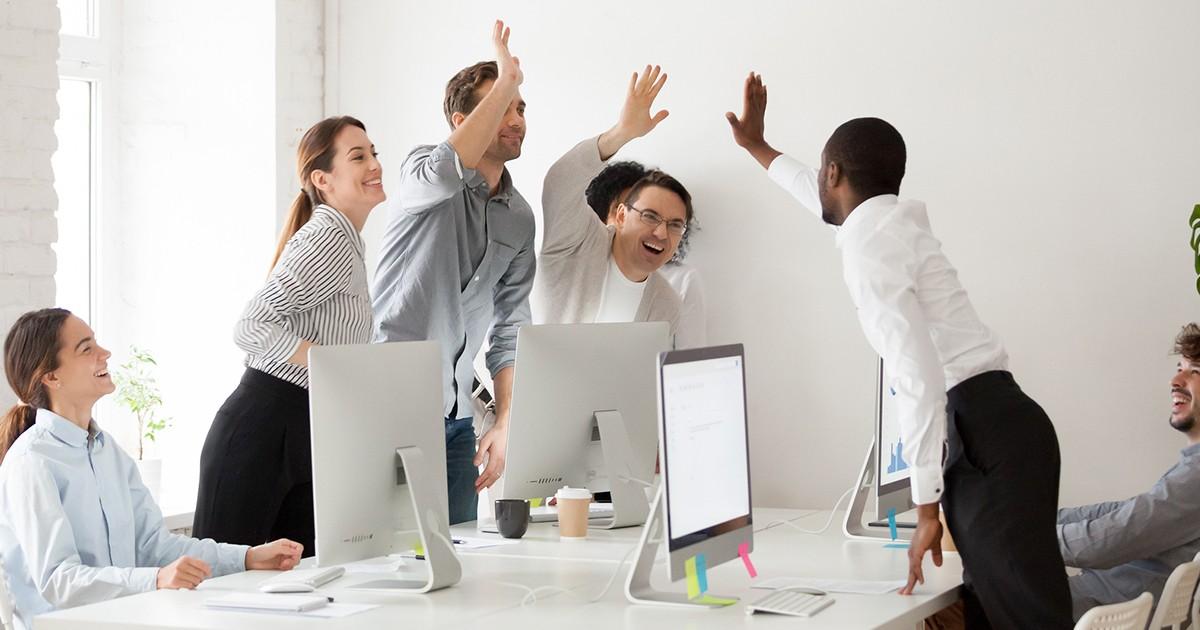 The key insights shared by Netcentric and our team of Adobe Experience Cloud experts throughout 2018 will prove critical to your business' success in the years to come. So, we're bringing you a rundown of the ultimate customer experience takeaways we shared with you this year. Let's dive in:
Personalization
In recent years, personalization has been a heavily-hyped buzzword. Despite this, businesses have continued to struggle with how to apply it. So, it's time to go back to basics and understand that personalization simply means connecting brands and their customers in order to build trust and lasting relationships.
The higher the level of personalization, the more tech-driven your marketing needs to be. Therefore, our recommendations for businesses implementing personalization are to invest in data, and ensure you have the right tools and people to make personalization a success. You'll also need to break down internal silos , which will facilitate data sharing and improve collaboration. A principal barrier to personalization is a reluctance to change long-standing processes and try something new. Remember, everyone's daunted by this, it's not just you. By simply trying it and working on improvements based on customer feedback, you'll be taking a step that many others aren't. Just give it a go.
Right technology stack
Today's challenge for many brands is to build the right capabilities in order to seamlessly connect data, touchpoints, content and people. This enables the vital delivery of personalised, automated omnichannel customer experiences. Implementing technology that unites groups, functions and processes to support a holistic CX is important today. Leading-edge, integrative technology like the Adobe Experience Cloud gives organizations the opportunity to do all of this, and deliver personalization at scale. Deep know-how in unlocking the full potential of such technology is even more crucial. This is why, more and more organizations are looking for support from providers who have the knowledge and expertise to leverage such state-of-the-art technology and build reliable, future proof and scalable platforms.
Automation
2018 was the year that marketing automation stopped being optional. Our tips for implementing automation include the importance of data: its quality and consistency. This is especially relevant given the GDPR laws that are now in effect (more on this later). It's easy to feel overwhelmed by the technological changes that automation relies on. However, there's no need to reinvent the wheel! Align your communications to existing frameworks for automation to avoid having to transform your entire infrastructure. Finally, another key takeaway for automation is keeping your customers at the heart of all decisions: it's all about the human level.
International digital transformation
As more businesses than ever underwent digital transformations this year, the task of rolling out locally developed systems on an international scale presented a key challenge for many leading brands. In our three-part guide to navigating the complexity of international rollouts, we illustrated that incentivization is key to managing the human level of a rollout of this size. Another vital element is the early consideration of training, including flows and tools, as well as always preparing for potential rollbacks. Ultimately, our change management experts demonstrated that anticipating global rollouts mean balancing a sensitivity to specific geographic users with overarching international consistency whilst reducing complexity at all times.
User-driven experience
2018 saw a continued shift towards a business philosophy that places design at the center of business. This new emphasis on design means a new emphasis on users, and on making interactions with brands more intuitive and simple from a user perspective. This can be achieved using design thinking: a potential solution to the complexity of today's business challenges. Design thinking encourages collaboration, places the user at the heart, and allows modern brands to overcome mistakes and failures to produce delightful user experiences that really solve user needs.
User-driven experiences can also be created by leveraging user story mapping, an approach which gained momentum in 2018. User story mapping can streamline internal workflows and produce more tailored interactions at all stages of customer journeys. The result? Better products, empowered teams and satisfied customers.
GDPR
On May 25th of this year, the EU's General Data Protection Regulation came into force, streamlining information protection laws and forcing organizations throughout Europe to completely rethink their approach to data. At Netcentric, we've been helping our clients prepare for and adapt to GDPR, facilitating processes such as the need to migrate user data from AEM to secure storage. The new data laws presented challenges, as well as opportunities for brands to build trust, improve data standards and personal security. Heading into 2019, brands that saw GDPR as a serious opportunity to make lasting positive changes will have a competitive edge when it comes to data management and customer confidence.
Conclusion
Managing the complexity of a dynamic digital economy requires much more than a one-size-fits-all solution. Integrative technology, solutions, mindset, expertise and a whole array of different factors play a role in addressing the challenges of digital transformation. The Adobe Experience Cloud has the capability to unify and drive forward all these elements, enabling organizations to deliver the experiences that are valuable to their customers, at scale.
Key takeaways
Within this constantly evolving digital landscape, achieving consistently excellent customer experiences is an ongoing journey. To support you on your journey, our key insights of 2018 are:
Invest in data, the right tools, and the right people to give personalization a try.
Implement automation, but don't reinvent the wheel! Keep customers at the heart and keep it simple.
International digital transformations bring complexity which must be managed as you carefully balance both the local and the global.
Design is important. Try leveraging design thinking as a solution to business challenges.
See GDPR as an opportunity to make transformative changes to data management in order build trust and lasting customer relationships.
Tune in next year for even more hacks, expert perspectives and insights into delightful customer experiences. Happy New Year!