How to develop exceptional mobile experiences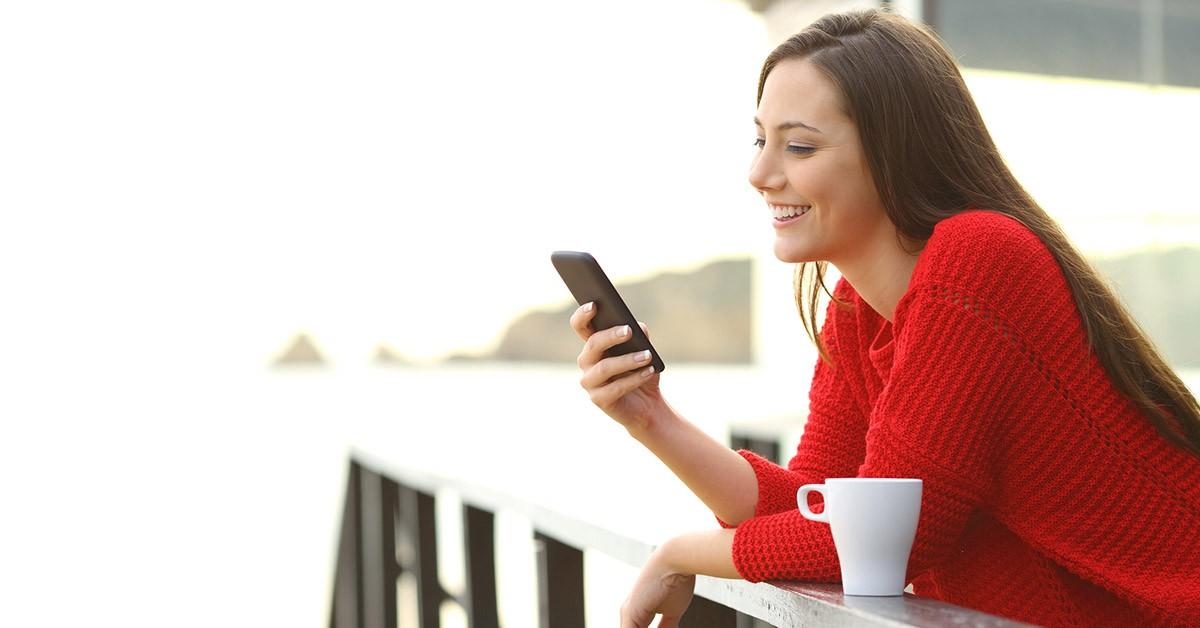 We exist in a mobile-first world, and have done for some time now. As most brands know, a quick glance at your analytics dashboard will likely tell you that a large portion of your users access your online content via mobile devices. For some brands, this percentage of mobile users could even hit 50% of total traffic. Clearly, that represents a significant and influential chunk of your traffic.
This means all modern businesses should be taking mobile seriously. Whether your main objective is sales, lead generation, higher conversion rates or data gathering, sites should always offer an excellent mobile experience.
Google is pushing us all
Back in January 2018, Google announced a new ranking algorithm designed specifically for mobile searches. This shift in how search results work went live in July. In the same announcement, Google also recommended particular developer and webmaster tools to help businesses identify possible areas of improvement within sites. To quote their announcement: 'People want to be able to find answers to their questions as fast as possible — studies show that people really care about the speed of a page. Although speed has been used in ranking for some time, that signal was focused on desktop searches. Today we're announcing that starting in July 2018, page speed will be a ranking factor for mobile searches.'
Mobile matters for your ranking
Another factor to take into account is that Google has also undergone a major shift in how it has historically indexed web pages, choosing to index the mobile version of web pages first. The outcome of this change is simple: if your brand's mobile experience is less than optimal, your ranking on Google will suffer.
There has been a great deal of discussion about web performance and page speed, and there is endless debate to be had about techniques and best practices. My input would be to make sure you are sharing your common performance goals with the entire team. This isn't just a topic for engineers, it's something everyone should care about: from designers, to consultants, to project managers. Given that your brand's Google ranking now depends on it, your brand's web performance should be at the top of all teams' agendas.
Key takeaways:
Developing mobile-friendly content helps us to perform better in mobile search results.
Fast-loading content is a vital element of improving performance for mobile and desktop users.
This doesn't just make Google happy and improve your rankings but it also delivers an optimized experience for users.
How do we develop mobile-first web apps?
Mobile-first is a mindset. If you work with a wide variety of contributors, or if you outsource, you should demand a mobile-first experience for your digital presence. That means design agencies should be creating mobile-first mockups. Developers should be building sites that put mobile first. All stakeholders and contributors involved in the project should share a communal vision of what mobile-first means for the product.
When accessed via mobile, your site should load fast, interaction should be smooth and feel as close to a native app as is possible. Additional options are web push notifications, or an option to add offline mode. A personal favorite among mobile features is the ability to 'add to home screen', making your website look and feel as though it's native. Since an end user may not even notice the difference between your optimized site and a native app, these are often called web apps.
To delve into the technical aspects of transforming your site's mobile performance, you'll need to look at your page load performance, the number of assets, the delivery of those assets and caching among other factors. These elements need to be considered in order to define your vision for your web performance long before writing a single line of code. Netcentric's 220+ Adobe experts have experience in delivering exceptional customer experiences at all stages of the customer journey. As a digital partner, we can help you navigate the changing digital landscape and ensure exceptional performance across devices and channels.
At Netcentric, we choose a mobile-first approach to most of our projects. We apply performance budgets and envision solutions with mobile at the heart. All this means we can deliver the best possible mobile-first web application experience for our clients.
Want to read more on the topic?