How to approach personalization: just try it
Personalization is a modern buzzword - but what's this trend actually all about? Learn what drives the need to personalize and how you can implement it.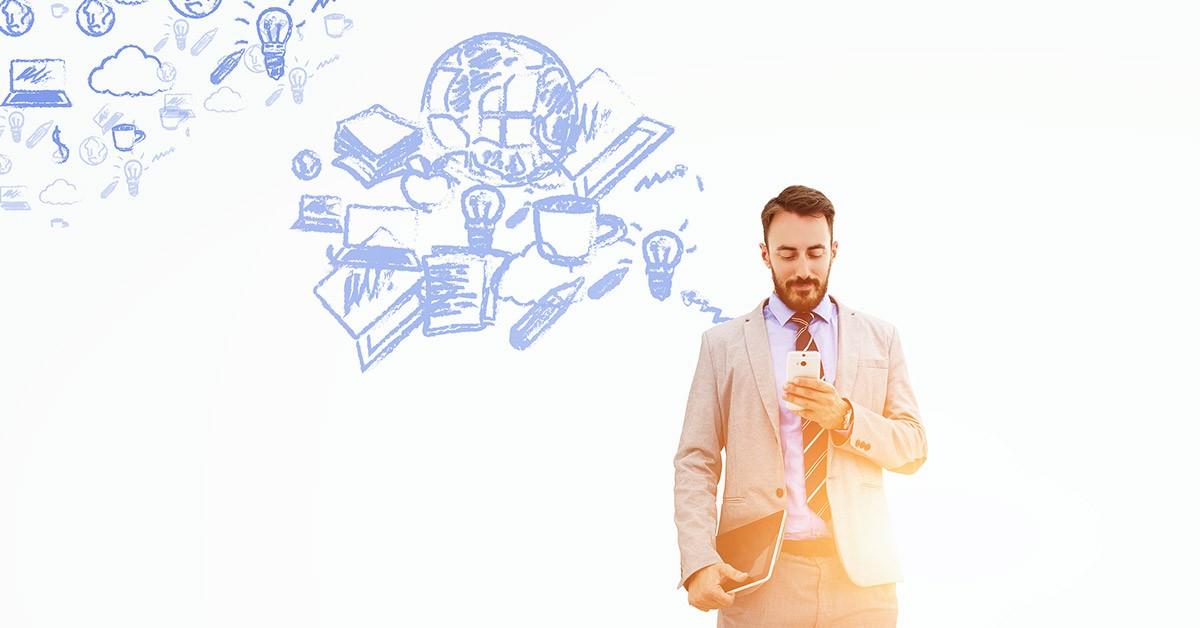 Personalization is talked about constantly. We hear a whole lot of buzzwords and complex technical jargon on a daily basis. It's time to go back to basics and examine what this trend is actually all about.
Personalization is about building direct relationships with your customers.
Unfortunately, the technology in this space has far outpaced its practical implementation for most companies. This can leave many potential adopters of it paralyzed by the amount of information, advice and tools being introduced into the market. That's not to mention a strong case of FOMO (fear of missing out) when it feels like everyone has figured out how to apply personalization within their business out except you. Trust me, they haven't.
To help you navigate personalization, we're here to show you how to implement an effective personalization strategy by keeping it simple and continuously improving along on the way.
Here's what you need to know about personalization:
Why is personalization becoming so important in the modern digital business world?
We've all heard the hype around personalization and marketing automation. In fact, these words are so overused that they've lost their meaning. It's time to go back to basics and ask ourselves: what drives this need in the first place?
Personalization has become important because manufacturing companies, or companies with indirect sales channels, increasingly need to build direct relationships with their customers. By personalizing communications, manufacturers can increase their total customer lifetime value, help customers actually put their products to use, and offer them more relevant services. By providing these more relevant products and services to users, these businesses can spend less on wide-reaching mass campaigns, and gain more sales from specific target groups, which can be a challenge. Essentially, personalization was born out of the need to better connect with end-customers, in order to build long-term trust and lasting relationships with products. Simple as that.
But what's stopping us from implementing personalization?
Across the board, businesses are struggling with personalization. This means the phenomenon is still in an early phase of adoption. So what's standing in the way of implementing personalization? The only thing really stopping us is ourselves.
The larger an organization, the more people work in silos. Workflows are slowed down by bureaucratic processes, meaning teams don't share data effectively and collaboration is obstructed. This prevents many from implementing personalization. Secondly, people are often scared that introducing these technologies will change their jobs, or even wipe them out completely.
Other obstacles include a concern about not delivering the same message to all customers as a result of newly segmented campaigns; the challenges that setting up personalization includes; the costs and conversion rates; the marketing spend of initiating multiple targets and segments; the need for data analysis; and the difficulty of selecting correct channels.
Finally, people are often fearful of change. A principal barrier to personalization is businesses not wanting to change long-standing processes and try new approach.
So what's the path forward for organizations?
Just try it. Be sure to invest in data, the right tools, the right people - and see what happens. Once you've ventured out and tried personalization for the first time, you can then ask your customers for feedback. This means you can then start improving what and how you personalize. After all, the only way to be more relevant to your customers is to ask them about their needs.
However, the higher the level of personalization, the more sophisticated software you'll need to implement it correctly. More advanced personalization also means your marketing needs to be more tech-driven. That's why it's okay to ask for external help here! Netcentric can help you to reduce complexity, guide you through the technological transformation personalization requires and managed the human level of this transition too.
Conclusion: keep it simple
Personalization is an exciting challenge - especially for large companies. The first time you set up a personalization campaign, you're going to make mistakes. However, by giving it a go, you'll open opportunities and can continue to improve using your experience.
Remember: everyone's daunted by personalization and confused by the endless discussion of it. It's not just you. But by simply trying it you'll be taking a step that many others aren't.
So when it comes to personalization, keep it simple and give it a go.
Learn more at Adobe Symposium 2018
Continue the discussion with Mark van der Wal and the Netcentric team of Adobe Experience Cloud experts. Meet us at Adobe Symposium Amsterdam November 5th as well as Adobe Symposium Stockholm November 7th.