How to accelerate your content collaboration velocity
AEM Assets can be seamlessly integrated with Enterprise Creative Cloud to increase content collaboration and deliver rapid, high-quality customer experiences.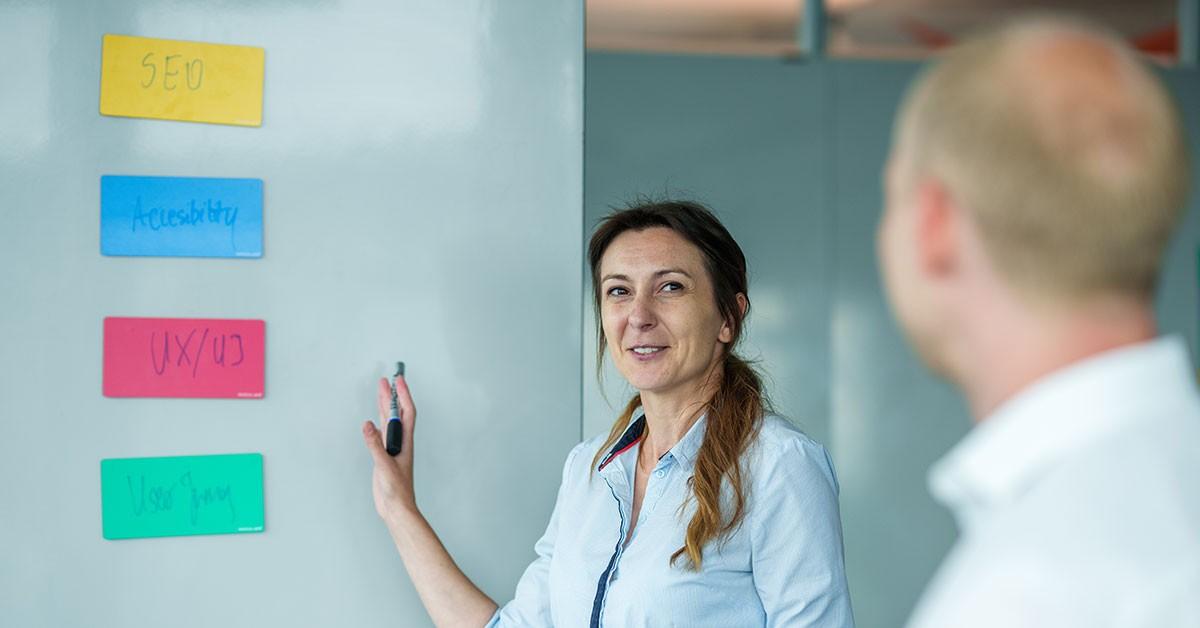 In the modern business landscape, the way employees work and collaborate is changing rapidly and profoundly. The application of integrated systems, such as the Enterprise Creative Cloud and AEM Assets is driving much of this change speeding up and molding the way we work, and for the better.
Many businesses are now discovering the power of marketing technologies to optimize workflows and facilitate collaboration to deliver faster, improved customer experiences. So how could your business leverage these systems to streamline content collaboration?
How to leverage a centralized content management system
A leader in this arena, AEM Assets offers businesses a single source of truth that houses all their assets and metadata, where project workflows and tasks can be tracked. Assets can be integrated seamlessly with the Enterprise Creative Cloud increasing the velocity of an asset's entire lifecycle. Starting with the creative brief, the asset lifecycle is kicked off and sent off to the agency who can then work right in Assets with the Creative Cloud Integration. Removing the need for external and often costly file sharing systems. Review rounds, comments and revisions are tracked in Assets giving marketers full access to the the creative cycle. Lastly, the end creative is stored and versions for delivery across devices and channels.
Boosting content collaboration velocity
Creative companies have a great deal to gain from a streamlined application ecosystem that creates invisible governance. These systems, driven by smart technologies allow innovative firms to meet key objectives such as reduced time to market for creative work, strong license management and increased brand consistency. In addition, your creatives no longer have to consider where to store, name or process on their work. They can therefore focus on their principal goal: delivering compelling customer experiences at a rapid pace.
Transforming content management with AEM Assets
Integrating AEM Assets and the Experience Cloud can help you transform content management methods by enabling a range of creatives and marketers to work directly with your assets. Thanks to integrations that behave as if images and assets are located on each of their desktops. Content collaboration is made even easier since business governance tasks such as approvals, comments and revisions requests are built-in, rather than external. This eliminates the need for long email chains as well as the existence of privately, non-securely shared assets.
Assets in the DAM can also be leveraged in Adobe Photoshop, Adobe Illustrator and Adobe InDesign without having to make local copies. This removes the need for duplicates as license management is easily extended to sub-assets. Overall, a centralized, integrated system enables organizations to reduce the time and financial resources generated by inefficient asset management. Meanwhile, you are also increasing control over asset usage and boosting distribution speed.
Great customer experiences start with great creative collateral. Leveraging the full force of Enterprise Creative Cloud and AEM Assets empowers your marketers to deliver the right experiences at the right time to customers. Learn more about harnessing marketing technologies for content collaboration at the Adobe Symposium in Amsterdam on 5th November.
Note: While this article was published originally in 2018, our experts and editors constantly updated it to ensure the latest practices are captured. The last update was done in February 2022.