International rollouts: enable your team through training
A lynchpin of your global rollout is training. Part two of our guide to international rollouts explores approaching training in a way that empowers teams.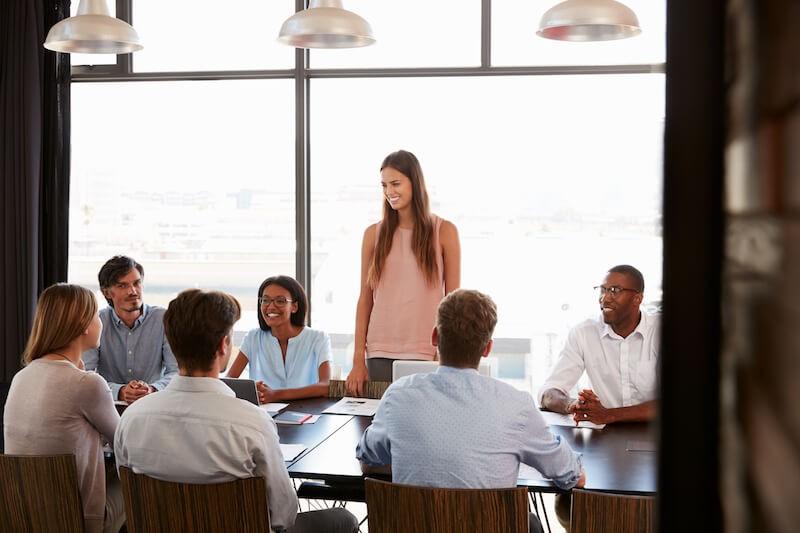 Management Summary:
We must expand our idea of training beyond direct education on particular tools, to include a wide-reaching process.
Training programmes must be planned from the outset: including selecting the correct channel, and the appropriate tools.
Training must incorporate preparation for potential rollbacks.
Be sure to keep the end user in mind so customer experience doesn't suffer in the process.
In part one of our guide to International Rollouts, we considered the importance of transparent communication, informed by an awareness of cultural differences, pre-existing relationships and incentivization flows. Once a holistic vision of how to manage communication during your international rollout has been developed, this can be applied to training: a lynchpin in the success of your rollout, and not a factor to be undertaken lightly. Indeed, brands today need to expand their idea of training. In Part Two of our discussion of how to anticipate international rollouts, we'll discuss how training flows can be optimized to build strong foundations for your international rollout.
Thinking Ahead About Training Flows
Training is a key stage of your international rollout which requires significant forethought. In a large-scale process like this, it reaches beyond hands-on tools training, and should be seen as a holistic and wide-reaching process which also includes additional information about the project itself, the vision and what employees stand to gain from these new skills and capabilities. It's also not a process that ends as implementation begins: training must incorporate 'after-care', ongoing updates and follow-ups to ensure seamless integration of new technologies.
Training flows will be shaped by channel choice: brands must select their methodologies carefully. E-learning can be a useful tool in terms of scalability, and adding further detail or updates to previous sessions. For instance, it works well to train teams on a new feature that's been released, or to follow up on a previous face-to-face session. However, there's a trade-off here between efficiency and effectiveness: onsite, in-person training should be used as much as possible, especially for initial training sessions.
Face-to-face training should:
Employ an active training approach with less theoretical explanation and more focus on the "doing", to make sessions interactive and accessible.
Be numerous, so everyone involved is given the chance to be onboarded thoroughly and at their own pace.
Take regional variation into account: it's important to acknowledge in advance that different approaches to training will be needed for different regions. Given that this requires the preparation of content, this should be considered from the outset.
Be customized to user needs, and structured by target groups and information about individual pathways and demands.
Only include relevant information: taking care not to provide teams with unnecessary information that doesn't concern them.
Selecting Appropriate Tools
International rollouts will require the usage of the correct tools, which all stakeholders will need to be aligned on. To help with this, 'toolboxes' might be useful to gather tools in one place including templates, relevant tools and information, in particular if they need to be used by large numbers of people and distributed widely. This further helps to manage complexity and increase transparency.
It's important to, at very start of a rollout, choose the right tools. For instance, if an information platform is to be selected for sharing documents, manuals, user guidelines and so on, it needs to be available and usable all markets involved in the global rollout, which may be many and diverse. This is just one reason to justify proper evaluation of the tools at the beginning of the project, to make sure they are accessible and functional for everyone involved in all geographies. Similarly, brands should beware of introducing new tools during the process without mutual agreement from all users, and without systematic training too. Ensuring all parties are on the same page when selecting the tools for a global rollout will streamline workflows since stakeholders will feel at ease with the tools employed.
Preparing For Rollback
A rollback refers to the need to backtrack in order to correct an element, process or feature that wasn't accounted for in wider plans. For instance, if an opt-in for a user hadn't been considered from a legal perspective, this could mean an application would need to be rolled back to the previous state. A rollback like this can be mitigated by having a rollback plan in place and an escalation plan in place in order to deactivate and reactivate the application, with relevant stakeholders already identified and on board.
Though it's ideally avoided, this is always a possibility in a project with many moving parts and high levels of complexity. Therefore, the potential for a rollback should be accounted for from the beginning as a 'worst case scenario', in order that experiences don't suffer for end users. Sufficient preparation means systems are already in place to deal with issues, roadblocks and setbacks as efficiently as possible. Therefore, it's crucial to clarify escalation processes, including responsible stakeholders and thinking one step ahead at all times.
Conclusion
In an international rollout: training refers to much more than an education on relevant tools. We must widen our perception of this element, and ensure it is considered from the start in order to prepare relevant content and flows. That will include the thoughtful selection of channels and tools, as well as preparing for potential rollbacks. When preparing these processes, brands must always keep the end user in mind, and structure training in order that they can continue to deliver positive and undisrupted experiences to their customers.
In digital transformations, standards of communication and carefully planned training flows provide the vital foundations for technological implementation. Join us for our third and final part of our guide to international rollouts, in which we'll discuss technological integration.