Coping with complexity: the secret to successful digital transformation.
Next up in our look at coping with complexity: navigating business complexity on a human level with Netcentric's agile approach.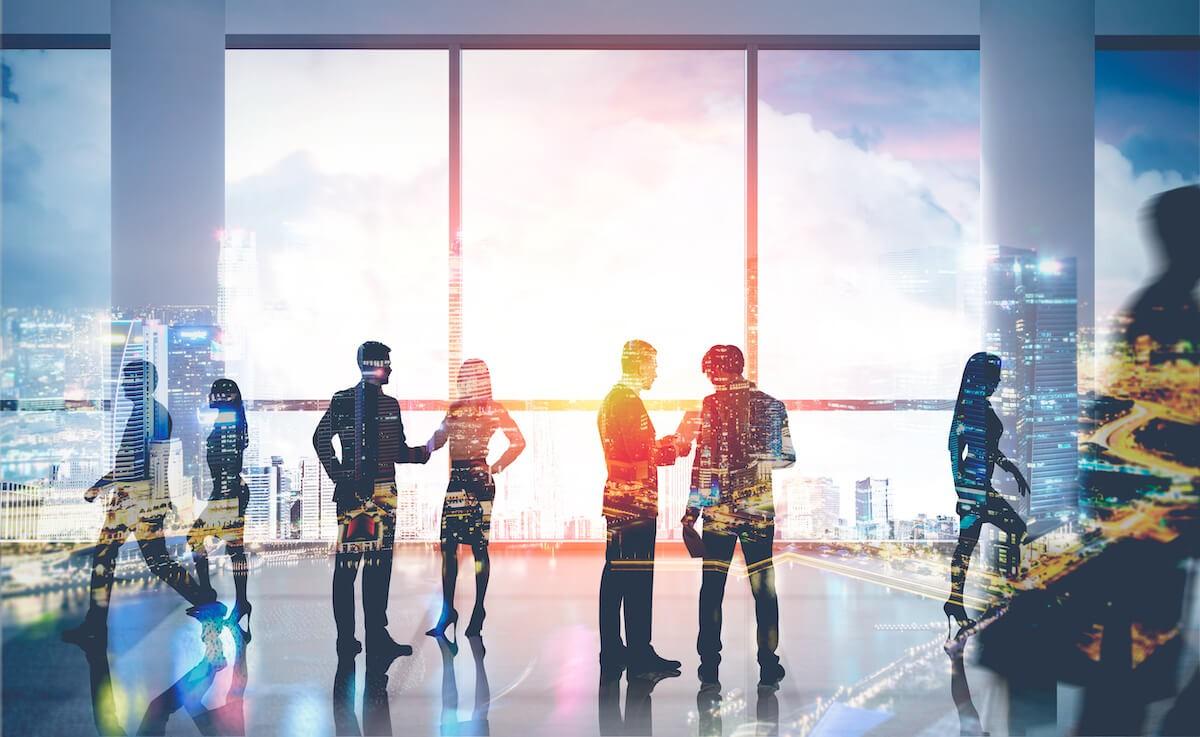 Managing complexity on a human level
Business complexity has been shown not only to slow companies down and cost them 10% of their profits, but it also harms employee morale. So where does the actual complexity lie in business? In the majority of companies that struggle or fail in digital transformation, more resources are allocated to managing technological complexity than towards the teams that actually put these technologies into practice. Your transformation must begin on a human level.
When managing complexity on a human level, an application of a lean model helps to achieve quality, speed, and customer satisfaction. This involves:
Eliminating unnecessary manual activities like extra communications, bureaucracy, delays and external enforcements
Amplifying knowledge and awareness of new systems and practices through training
Deferring decisions until you have full information and have explored potential avenues in order to keep your options open for agile adjustments
Delivering quickly on simple, achievable solutions
Respecting and empowering your team to take on new technologies and hold responsibility
Building quality and integrity into your programing with quality assurance processes, automated regression testing and minimising the time between development, testing and bug fixing
Optimising the value system as a whole, not just individual processes and teams
Digital transformations necessitate a reworking of often long-established behaviours, architecture and business processes, and therefore need time and specialised, careful management. This means that before dealing with the technological element of digital transformations, the human level of this process needs to be carefully managed. Create clearly delineated areas of accountability to empower your team with ownership over new technology initiatives, and reduce complexity for them. This transformation needs to guide the way your employees collaborate, and the communications of your business as a whole, resulting in boosted morale and a higher success rate for your strategy.
Tackling architectural business complexity
In business, simplicity is key. This year's Global Brand Simplicity Index by Siegel+Gate has found that 61% of consumers are more likely to recommend a brand because it provides simpler experiences and communications, and 64% are willing to pay more for those simpler experiences. It's in your interest to address the complexity within business.
Much of this complexity arises in organisations with a large legacy base. Take the example of a large and well-established banking group: they approach a transformation process burdened with pre-existing digital architecture, which cannot simply be replaced with new tech solutions. It's key here to integrate quick wins within a transformation, as well as long-term digital disruption. This necessitates a two-speed approach: simultaneously upkeeping the stable legacy architecture whilst also working towards an innovative target, that can be leveraged to change the nature of your organisation. The answer to this complex problem is agility.
The agile approach
A survey conducted by Henley Business School has recently revealed that in a company that commits fully to digital transformations, the number of point-to-point connections in systems increases by almost 50%.Complexity means risk. Therefore, to navigate this potential for complexity and the consequent risk, an agile approach is necessary. An agile method breaks down tasks into small phases, with constant reassessment and modification. It creates space for changes in direction, learning along the way, keeping control of costs and collaboration. Agile approaches to digital transformation have become synonymous with mobile and social systems, the replacement of antiquated DBMS, and cloud re-platforming. Agile approaches improve morale in your team and result in an optimised customer experience.
Conclusion: managing complexity with Netcentric
The days of big software systems are gone, along with the unwieldy implementation processes that come with them. Today, disruptive models are seen as the route to competitiveness in business. This means big software has been killed off by its own complexity, replaced by solutions such as the cloud. By differentiating between essential and nonessential complexity, businesses open the opportunity to work with complexity rather than battling against it. This involves an agile approach to digital transformation, which navigates complexity from the human to the programming level.
At Netcentric, we believe it is critical not only to reduce complexity, but also to gain clarity in the midst of essential complexity, with the goal of optimising customer experience. This entails:
Being aware of what your customers needGaining clarity on your own aims and targets
Establishing appropriate structures which bridge the domains of business and IT
Focusing on a narrow, specific vision
Carrying out progress in small steps, whilst using metrics to measure that progress
We believe that when it comes to digital transformation, it is not about an organisation's need to perform it, but rather the ability to master its complexity. To guide your business expertly through complexity, Netcentric offers years of experience in the digital environment, and the clarity and vision to ensure competitivity in today's digital ecosystem.
Click here to read part one of Coping with Complexity on Software Complexity or watch this video direct from the author, Executive Director Peter Scheytt, to gain more insights.
https://netcentric.wistia.com/medias/ht9lpehrs6
Bibliography
Henley Business School and McKinsey & Company, Survey on Understanding the Architecture and Technology Leadership Contribution to Digital Transformations
https://www.henley.ac.uk/news/2015/enterprise-architecture-survey
Poppendieck, Mary and Tom, Lean Software Development:An Agile Toolkit
Seigel + Gale, Global Brand Simplicity Index 2017
Somers, Ryan, Digital Transformation Wins The Battle Vs. Complexity, article for Digitalist Magazine
http://www.digitalistmag.com/digital-economy/2015/11/19/digital-transformation-wins-battle-vs-complexity-03774784