Netcentric Named Adobe Experience Cloud Partner of the Year 2018 EMEA
Netcentric, a Cognizant Digital Business, has been named Adobe Experience Cloud Partner of the Year 2018 EMEA at the Adobe Summit 2018 in London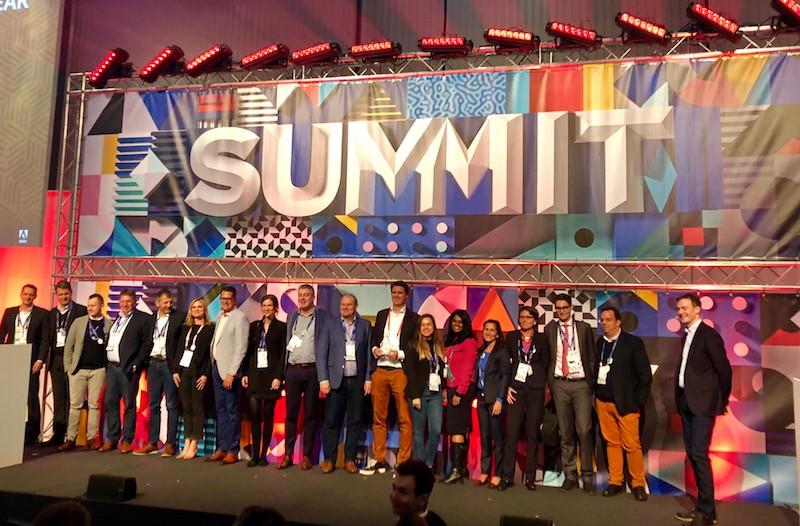 This prestigious award is testament to our commitment to delivering value by enabling brands to harness the full power of the Adobe Experience Cloud to improve customer experiences.
This accolade follows Netcentric's recent achievement as Global Alliance Solution Partner earlier this year, which represents the highest possible partner level held by just 37 companies worldwide. In 2015, Netcentric also received the Marketing Cloud Partner of the Year EMEA award. These recognitions demonstrate steady and outstanding dedication to delivering bespoke Adobe Experience Cloud solutions since Netcentric's foundation.
The Adobe Partner of the Year 2018 EMEA award cements Netcentric's position as a true Adobe Experience Cloud expert that bridges the gap between marketing and technology, empowering our clients throughout their digital transformations to successfully execute their digital strategies.
Thanks to our strengthened partnership with Adobe and our dedication in delivering quality, we will forge ahead to become the number one Adobe Experience Cloud expert in Europe. This is the mission we set out to accomplish.
As a Cognizant Digital Business, we benefit from Cognizant's long-standing relationship with Microsoft, allowing us to unleash the full potential of the Adobe/Microsoft partnership for our clients.
If you're at the Adobe Summit EMEA 2018 in London and would like to know more about what we do, join us. We are presenting the 'Connect to Shape the Future' showcase at our Diamond Sponsor booth, which takes you through the capabilities of the cutting-edge Adobe Experience Cloud and Azure Cognitive Services technologies.